Mr. Roses: How a floristry prepares for Valentine's Day sales
There's no bigger day in the world of roses than Valentine's Day. Founder and CEO of Mr. Roses, James Stevens, talks about his preparations for this annual day of love and why choosing the right delivery partner is just as important as picking the freshest roses.

Video: A shop has roses and other flowers and leafy pot plants on display. A wavy-haired man wearing a black suit and a white open-necked shirt stands smiling in the shop. Beside him, white text appears and disappears in sequence.
"Mr Roses
20 team members and growing
Most popular product? The classic 12 long stemmed red roses. •Half a million stems sent each year.
50,000 deliveries per year.
Busiest day of the year? Valentine's Day.
"Audio: Man: Been in the flower business from very, very early...early years. Friends and others used to refer to me as Mr Roses.
Video: The man is interviewed in the shop. Text: "James Stevens, Founder & CEO, Mr Roses." James examines a rose. He puts 12 red roses into a display bucket. A team member carefully arranges long stemmed red roses into a long narrow box, covers them in cellophane and paper, then closes the long dark grey box that's emblazoned "Mr Roses".
Audio: James: My name's James Stevens. I am the Founder and the CEO of Mr Roses. Needless to say, the most popular product consists of red roses. 12 long stemmed red roses has always been and will always be. That will never change. What we put into the box is hugely important. The way we hand-select our product and the delivery's immensely important. It would have to be as critical as the production of our flowers.
Video: James selects huge yellow sunflowers from a bucket. He sniffs a bouquet. He places roses near champagne bottles on a workbench. James and the team member carefully place champagne in a box and arrange the wrapping. A ute has a large pot plant in its tray. Leaning on the ute, James chats with a man. James' interview continues.
Audio: James: Valentine's Day planning and, I suppose, stressing probably happens four to five months prior to the actual day. It starts with looking at what day it actually falls on. So there's a lot of planning, a lot of people. We've got to come to terms with how much to order, where we can deliver to. So we've got to manage the expectations or our expectations and the expectations of our customers.
Video: James slides a large door open, revealing another room with buckets of flowers long the walls and beside tall shelves. James eyes plants as he walks past. He sniffs a white rose.
Audio: James: We operate out of Sydney, Melbourne, Brisbane and Perth where we can now execute same-day delivery. We're very, very proud to be using four or five areas of the Australia Post business. I like my brand being associated with fellow trusted and respected brands because that's what I'd like my brand to be. You always trusted your postie with your mail. I trust them to do our deliveries.
Video: The Australia Post logo appears on a red screen.
A blossoming love for roses
"Because true love has a habit of coming back." 
So it says on Mr. Roses' website. And its founder and CEO, James Stevens, knows all about following your heart. After all, he's done that twice. 
James grew up in his family's florist business in Sydney's Town Hall Station. He'd accompany his father to the Sydney flower markets for fresh stock and then watch their customers' faces light up as they picked up beautiful bouquets for their loved ones. A young James knew this was where his heart lay too.
"Even back then, I noticed that men knew the names of very few flowers and the most popular among them were roses," he said. "So I decided my flower business would focus on roses."
A budding business
James started his first floristry business in 1995 and initially catered solely to international markets but eventually decided to return to where his heart belonged - Australia. He says, "The local market has grown. Australians are buying more roses than before, and I saw an opportunity to re-enter this market and provide beautiful quality roses to them."
By then, customers were referring to him as 'Mr. Roses' so adopting the moniker as his new brand name seemed like the most obvious thing to do. Mr. Roses launched in 2020 and currently delivers across Australia from its four bases in Sydney, Melbourne, Brisbane, and Perth.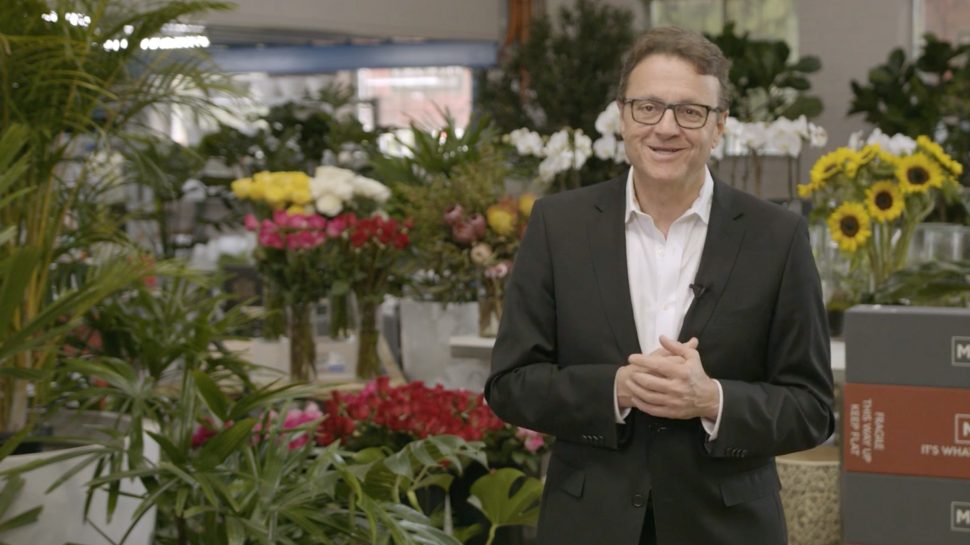 Sticklers for quality
Competition in Australia's floral industry is fierce so James established three business pillars to stay ahead – the flowers must look good, must be presented well and must stay fresh for as long as possible. He says this is crucial for any business selling products with a short shelf life as it has to rely on a loyal customer base.
"We're sticklers for quality and we have people vetting that quality when the stock arrives. We don't accept inferior quality and all our suppliers know we'll send back anything that doesn't meet our standards." And those standards are exceptionally high.
The world's best roses are grown at a minimum of 7,000 feet above sea level in countries like Ecuador, Colombia, Kenya and Ethiopia. James only chooses his stock from these countries. Mr. Roses' cold chain solution then keeps the flowers in optimal conditions from the time it arrives in store and for as long as possible.
Once the flowers are in store, the florists de-thorn and pluck each rose's guard petals so it looks at its best. To lengthen its lifespan, they cut the stems at an angle for extra water absorption. Each rose has its own water sachet and the final bouquet is sent out when the flowers are close to bud form so the recipient can experience the thrill of watching them unfurl into full bloom.
Preparing for Valentine's Day sales
Unlike gift baskets, one rarely needs an excuse or special occasion to send flowers. But if you're looking for one, the obvious would be Valentine's Day. At Mr. Roses, the planning – and, as James adds, the stress – ahead of this celebration begins in September. 
The single critical factor that sets the tone for this planning is the day of the week that Valentine's falls on. James explains that their approach to logistics will differ depending on whether it's a weekday, Friday or the weekend.
"We start our preparations by encouraging people to get their orders in by 13 February at the latest. As we get closer to the day, we assess how many flowers we need to order and the locations we can deliver to in a single day.
"Frankly, our brand and reputation are more important than the dollars. We'd rather not accept an order than risk not delivering it on time. At the end of the day it's about building a trusted brand."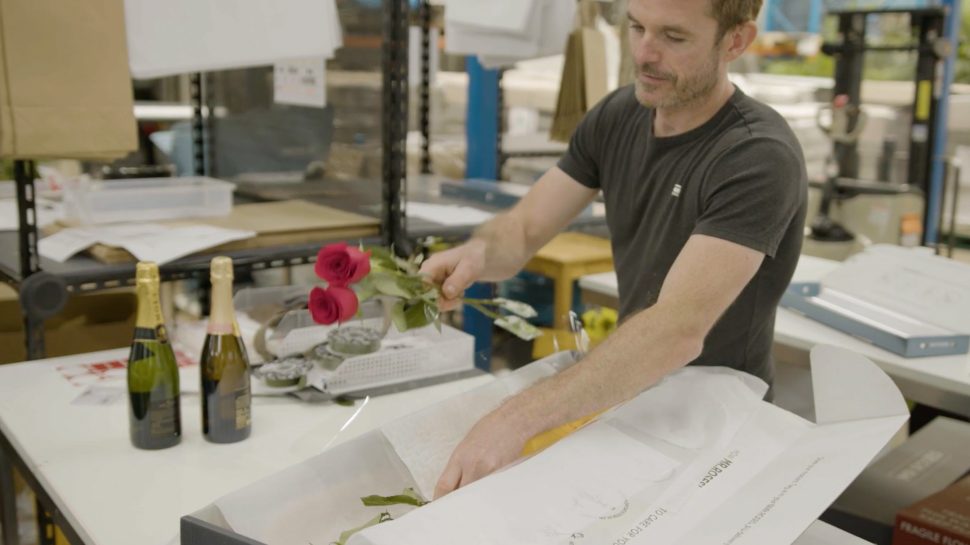 A partnership of trust and credibility
Part of maintaining that reputation, James says, is choosing a reputable delivery partner. His criteria was simple – one that delivers on time and goes the extra mile to make sure the recipient gets their flowers. 
"I decided to partner with Australia Post from the get-go and I've never looked back. Part of our business plan is to partner with an organisation that's both credible and scalable. I feel our partnership with Australia Post increases our credibility too.
"We're now using a variety of their different delivery methods - afternoon and night delivery services, ad-hoc delivery service and StarTrack Premium overnight delivery service. The fact that all deliveries are trackable is a big plus.
"Australia Post has been around for a long time. It's one of the most trusted and respected brands in the country. And that reputation doesn't happen overnight. I've always trusted my postie with my mail and now I'm trusting the organisation with my business deliveries." 

Looking for the right delivery options for your business?

Take your pick from our range.