Two's a crowd: how to share your home and office with a partner
If you're working from home, with your partner by your side, tune into the lives of other successful partnerships to hear what keeps them motivated day to day.

For Kedan and Kath Griffin, a lot has changed since the early days of starting their home business, Bike Bag Dude. They've welcomed a second child into the mix and invested in a workshop space but perhaps the biggest difference was Kath's return to part-time employment as a financial planner.
After leaving her job to start Bike Bag Dude with Kedan back in 2012, the couple worked hard to build a loyal following for Kedan's bespoke, handmade bike bags.
Five years on and two kids later, they decided the household needed a steady wage coming in – a constant income that could support them through the peaks and troughs of small business ownership.
As Kedan points out, "The hardest thing about any small business is the costs." Kath adds that financial stress took a major toll on their relationship in the early days. For them, knowing when to change things up was crucial, and Kath stepped into the role naturally.
"If things need to change, you have to be able to recognise that and decide if someone is more invested in the business. In our case, Bike Bag Dude is Kedan's baby so when we needed to bring in another income, it was I who stepped out."
The good news is that they're not in business for the money. Kedan's biggest piece of advice for anyone looking to start a small business is to "go into it for the right reasons – for the joy of what
This sentiment is echoed by Craig and Gilda, another husband and wife duo pursuing their respective creative ventures in the same working space you're doing."


Video: Shot of a workshop wall with woodworking tools hung on it.
Text: One home, two businesses
(Backing music plays throughout)
Video: Various shots of Craig carving a piece of wood at a lathe in his workshop.
Craig: I started Ernest studio because I didn't like the 9 to 5. I didn't like working for things that I didn't believe in. So instead of working on someone else's dream, I sort of decided to take a stance and maybe work on my own dream.
Video: Craig smiling at the camera while holding one of his wooden bowls.
Text: Craig, Ernest Studio
Video: Various shots of Gilda creating jewellery in her home studio
Gilda: I never thought I'm going to make a jewellery business. I think I started when I found wood pieces from Craig's workshop. I brought it home. I just sort of made them into a necklace and that's the first thing I actually sell to my friend.
Video: Shot of Gilda smiling at the camera while wearing one of her necklaces.
Text: Gilda, Kisah Jewellery
Video: Shot of Craig and Gilda chatting over a cup of tea in Craig's workshop. Cut to close up of Craig talking. Craig: I think we work well together, but not together, in a way. Does that make sense? Craig and Gilda chatting over a cup of tea.
Craig: Gilda is more of an impulsive thinker…
Gilda: I go like this and he will go: why don't you just go like that? And it's like: I could, but…

Craig: I'm a person who thinks a lot in the future sometimes, maybe sometimes too much…
Video: Craig working in workshop.
Craig: Like, if it wasn't for Gilda I would be in here 24 hours a day, 7 days a week.
Video: Various shots of Craig's and Gilda's empty workshops.
Gilda: We're starting set up time every Monday morning…
Video: Craig and Gilda preparing breakfast.
Gilda: Sit down, have our breakfast and coffee together, and actually make a schedule for our date time.
Video: Craig and Gilda eating breakfast. Cut to various shots of them packaging their products.
Craig: I think we complement each other…
Video: Close up of Craig talking. Cut to shots of Craig and Gilda packaging their products.
Craig: I think Gilda's impulsiveness sort of makes me more productive, and I think me being more of a planner sort of helps her become a bit more organised with the way she runs her business.
Video: Craig and Gilda packaging their products. Cut to close up of Gilda talking. Back to various shots of Craig and Gilda packaging their products.
Gilda: I think that's what's great about having a partner that actually has a small business as well. His good day is my bad day, and my bad day his good day. And we sort of just support each other.
Craig: She makes me understand that life isn't just about work, it is about enjoying the now.
Video: Shot of Craig and Gilda smiling at the camera with their pet dog. Australia Post logo.
Text: auspost.com.au/smallbusiness
Craig puts it like this: "Follow inspiration and work it out from there. Don't think about money, just focus on creating something you're proud of."
Like Kath and Kedan, they've also moved into a bigger space recently with a workshop, shopfront and dedicated areas to work on their projects. While their businesses remain separate, Craig with Ernest Studio and Gilda with Kisah jewellery, their roles in each have always been dynamic.
Between 2014 and 2018, Craig supported Gilda's business as it thrived. In 2018, Craig started to find his feet with Ernest Studio as Gilda's passion for her current setup dwindled, prompting her to take some time off to reassess her business model. For them, this adaptability has been crucial to the creative process, allowing each of them to shift gears when things became stagnant.
Both couples have learnt a lot about operating as a partnership, and share their tips for anyone going into a similar setup – be that starting a business, or simply working from home together for the first time.  
Top tips for working with your partner
1. Know how you complement each other
Understanding each other's strengths and weaknesses is important for any relationship, but it's especially important for couples who work together.
According to Kath, "You've got to have your own strengths. You both need to come into the business with something that the other person doesn't offer."
Craig echoes this, flagging the importance of "understanding each other's working processes."
2. Work with what you've got; use what you have.
According to Craig and Gilda, if they had a mantra, this would be it. For them, learning to work with the space, materials and time you have available is part of the creative process. And, as Craig points out, "You'll always end up pushing your boundaries. I still feel like I could use a bigger space, a bigger workshop, even now."
3. Don't be afraid of mess!
Especially in smaller spaces, getting comfortable with each other's work-related mess will make life a whole lot easier. Even regular households get untidy sometimes so adding a home workshop to the mix brings with it a whole lot more stuff that's left around. Learning to live with that is important, not just for your relationship, but also for creative flow. As Craig explains, "Packing up and setting up can be a real project killer."
4. During work hours, treat each other like colleagues
Gilda describes how she and Craig treat each other as co-workers. "We respect each other's boundaries. If Craig needs the downstairs space I can find somewhere else so I don't disrupt his work."
5. Get things done
It might sound obvious but for Kath, "communicating effectively to make sure you're both getting what you want" is vital. Kedan adds that, "Many arguments don't happen if the things that need to get done get done". For couples in business together, this means ensuring that one person takes responsibility for completing a task – because according to Kedan, "If it's on both of you, it won't happen and then there's a problem."
6. Practise working together
Kedan and Kath describe how smaller projects helped prepare them for starting a business. Kath says, "We did lots of building projects, which inadvertently taught us to work together. We learnt from there how the other person operates."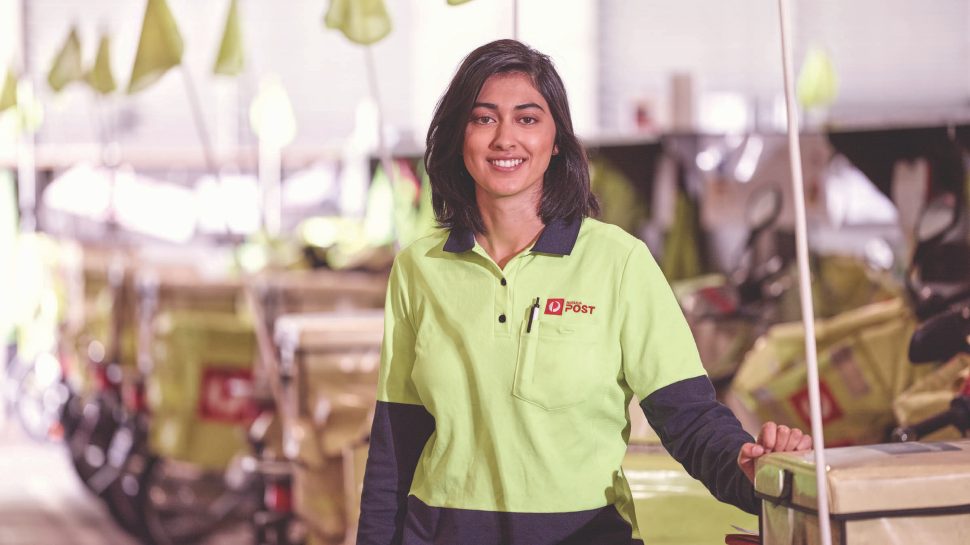 We've adapted our business to keep serving you during this time.