GlamCorner's tips for a more sustainable business
Consumers today are more conscious than ever about buying sustainably with 1 in 4 online shoppers selecting a brand due to ethics and sustainability practices.1 They're asking brands the tough questions about where products come from, demanding more transparency than ever before.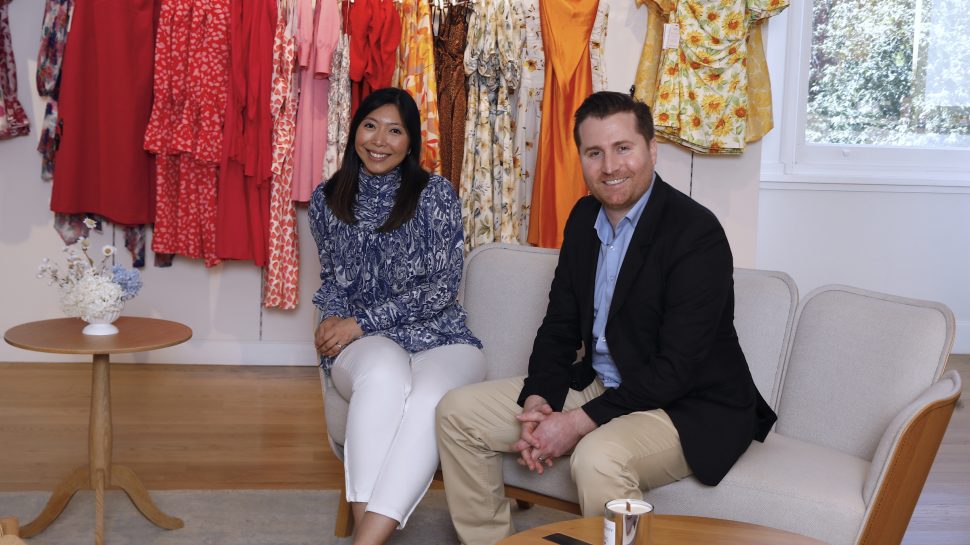 The fashion industry faces particular scrutiny. And it's a good thing. Fashion businesses are rising to the challenge of proving their sustainability credentials. 
GlamCorner – a fashion rental business created in 2012 to help women solve the age-old problem of having nothing to wear – is one of them. It's an incredibly successful and deeply sustainable B Corp-certified business that started with a simple goal but quickly evolved to become a sustainability star. 
Here, we talk to one of the founders, Dean Jones, about GlamCorner's journey. First, though, let's get his top tips on how to embed sustainability into your business practices.
Dean's top tips for becoming a more sustainable business
1. Make your workplace more sustainable
Simple changes – like eliminating single use plastics, switching to LED lightbulbs or going paperless – can make a big difference.
2. Review your policies
Consider setting actual policies requiring your employees to direct the purchasing power of your company in its everyday activities towards more sustainable and socially conscious providers. This could be selecting local caterers and tradespeople from your local community, through to being selective about where you purchase stationary and other staff amenities from.
3. Embed positive impact into your products
Explore ways you can make your products more environmentally or socially sustainable, while keeping it at a price point your customers can afford. This could be as simple as using recycled packaging to send your items in and recycling your package once it's no longer needed.
Even if you're not successful, both processes give you a laundry list of items that you can work through and tick off – and many are relatively easy to do.
5. Embrace the circular economy
Think about how you can contribute to a more circular economy. As described in the Australia Post Sustainability Whitepaper, a circular economy has no net effect on the environment; rather it restores any damage done, while ensuring little waste is generated.
"For anyone starting a new business now, circularity and sustainability will become the norm in the next ten years. Most consumers will expect that you have considered the impact your company has on the planet, no matter what industry you're in," Dean said.
GlamCorner's story started in the wardrobe

GlamCorner is the brainchild of Dean and his partner Audrey Khaing-Jones, who recognised a gap in the market for fashion-conscious females. 
"We set out to solve a very simple problem," explained Dean. "Many Australian women reach a certain stage in life where they find themselves standing in front of a wardrobe full of clothes, yet they have nothing to wear."
These women would often turn to friends and family to borrow an outfit for a special event. Tapping into this 'sharing' mentality, Dean and Audrey created GlamCorner with the goal of becoming "the largest shared wardrobe in the country". 
The initial plan was to rent designer dresses to women for one-off occasions. Yet it soon evolved into something much bigger. "The further into the fashion industry we got, the more we didn't like about it. There's just so much waste – in fact, it is the second most-polluting industry on the planet behind the oil refining industry," said Dean. 
"Fashion rental helps reduce this wastage significantly. If an item of clothing is rented out 20 times, that's 19 times that it never needed to be manufactured in the first place."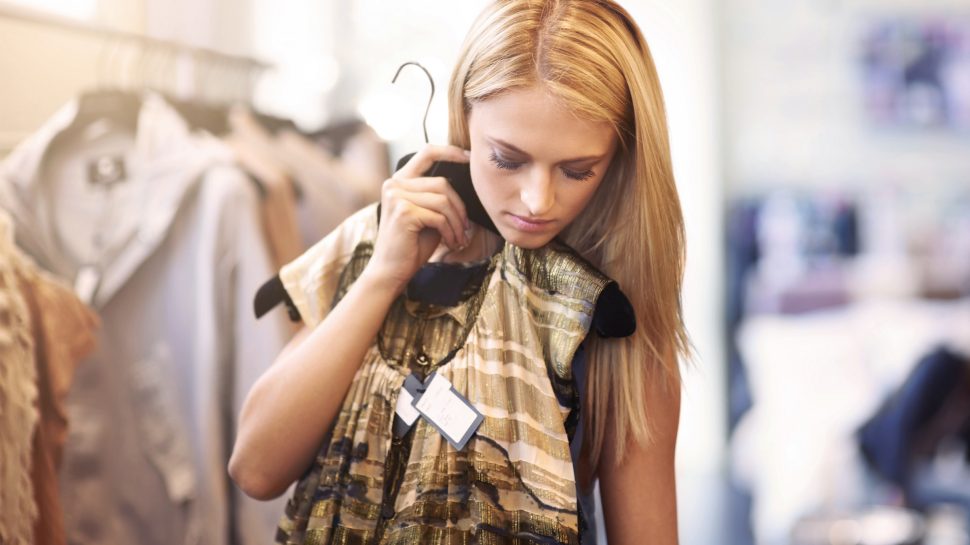 The impact of receiving a Banksia Award
In 2018, GlamCorner received the Banksia Foundation Sustainability Award in the Small Business category, which recognises businesses working towards the United Nation's sustainable development goals. 
Dean is humble about the win and sees it as an opportunity to work even harder to boost GlamCorner's sustainability credentials. "We were up against some incredible people for this award – like those who dedicate their entire lives to saving the Great Barrier Reef. In accepting the award, I noted there were definitely people out there who deserved it more than us. And, as I said to my team after we won, 'This award is a privilege. We need to work very hard to be worthy of this kind of award.'"
"We didn't realise how impactful the Banksia Award would be, and how much validation it could bring – particularly for an industry like ours," said Dean.
"It helped reinforce that we're on the right path. And, as we tell more people about it, they are all starting to take sustainability seriously as well. It helps us have easier conversations with big brands about our mission to accelerate the transition to a more circular and sustainable fashion system."

Are you a sustainable small business?
The Banksia Sustainability Award applications are now open until 15 December.

An ever-evolving sustainability journey
GlamCorner's business model is built upon strong sustainable foundations. Yet, aligned with its mission to reduce fashion waste, Dean recognises the importance of continually re-evaluate business practices to identify other ways to become more sustainable. 
Postage, packaging, and returns are a great example of how they keep refining their systems and processes. For example, GlamCorner's returns satchels used to be disposable; now, all satchels are recycled, and the team is continuing to explore ways to enable a fully returnable, reusable solution.
"Australia Post has been a phenomenal partner from very early on, helping us to incrementally evolve our sustainability credentials. Nobody is perfect – all businesses, big and small, are on their own impact journeys. Our journey was circular to begin with, yet there is always room for improvement," said Dean.
Next steps for GlamCorner
Today, GlamCorner is focused on accelerating the transition to a more circular, sustainable future for the fashion industry. "Our next big goal is to extend our platform and license it so other brands and retailers can offer a circular fashion product to their customers. Like fulfillment by Amazon, but for rentals."
By helping others embrace the circular economy, GlamCorner is doing its bit to support the transition to a more sustainable future. 

How Australia Post is playing its part in the circular economy with recycled packaging
How Australia Post is playing its part in the circular economy with recycled packaging

A quick guide to sustainability for small businesses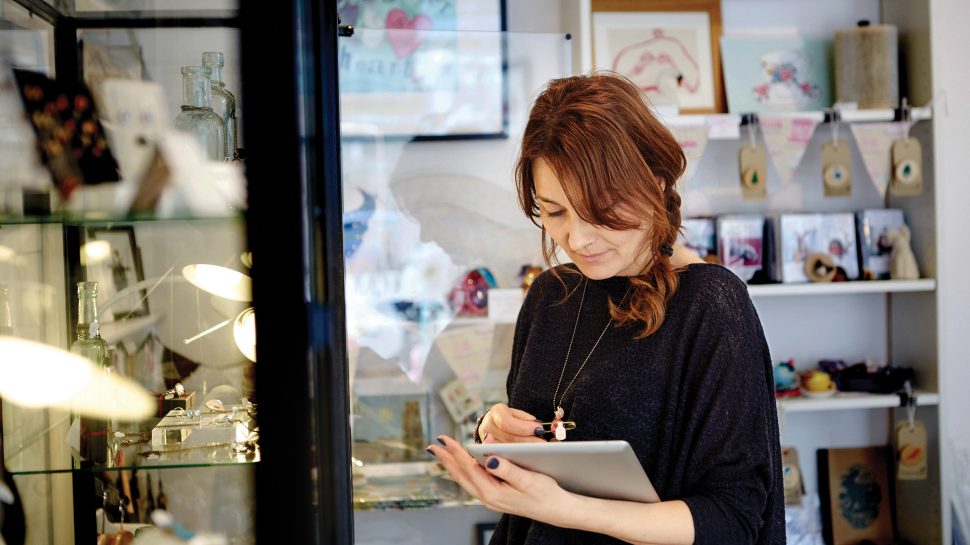 A quick guide to sustainability for small businesses

Sustainability in eCommerce: How Australian businesses are doing their part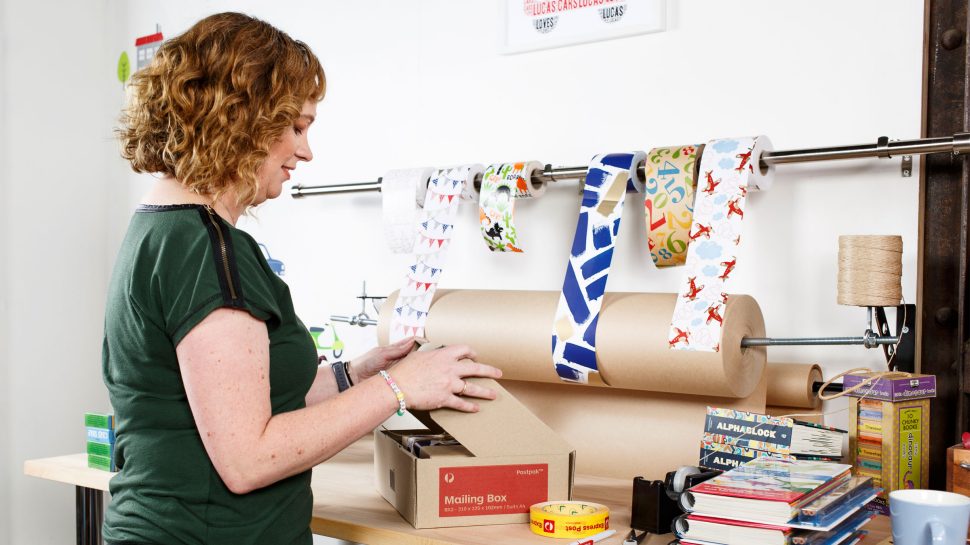 Sustainability in eCommerce: How Australian businesses are doing their part