How letter writing can help children through tough times
The concept of self-isolation can be confusing for young children. One way to keep their connections strong is through letter writing. Two Australian authors and a primary school teacher tell us how.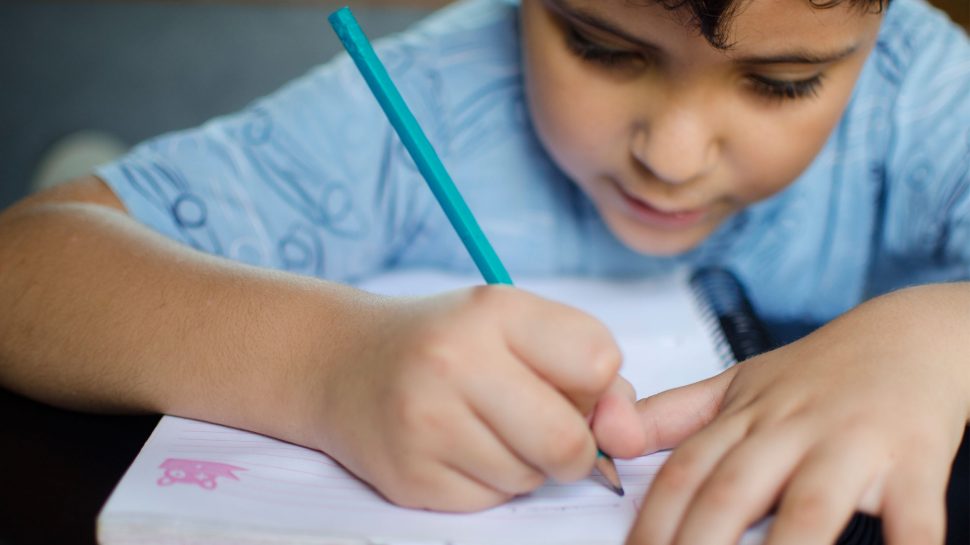 Staying distant to stay safe is an unfamiliar practice for us. In tough times, our instinct is to envelop someone in a warm hug, clasp a hand or nestle together for comfort. None of that is possible right now. For children, not being able to see their friends or grandparents can be especially distressing.
Technology and social media have been the easiest and most obvious ways to stay in touch. However, an older method of communication can help your children through this time - the handwritten letter.
For years, letters have connected and carried people through global crises and personal tribulations. From aerograms, postcards, scented pages and plain lined sheets torn from a legal pad, handwritten letters have cheered and comforted many throughout history.
There's something intimate about opening a sealed envelope and reading words that have been carefully thought out and penned by someone who cares for you. It's these moments of delight that children need more of during this time – as a letter writer and recipient.
Writing a newsy letter to family and friends, a letter of gratitude to a health worker or a cheery note to the elderly in an aged care facility can be a balm for the recipient's anxiety, fatigue and loneliness.
It works both ways. Writing can be cathartic and young letter writers may find themselves expressing their feelings better with a pen than on an electronic device.
Letter writing for relief
Australian children's author, Morris Gleitzman believes there has never been a better time for the younger generation to put pen to paper.
"A global challenge of this kind can leave young people feeling fearful, isolated and powerless. Sharing these feelings with other young people through the individual and personal medium of letter writing can bring relief and reassurance. It can also quickly connect the young letter writers to the cheerful and fun dimensions of friendship."
"It's amazing how rows of squiggles on a sheet of paper can make us smile, gasp and chuckle, and feel excited, amazed, touched and teary. My recipe for a good letter is one that has heaps of honest, emotional, funny, crazy, serious and real moments from our own lives."
Morris, who still receives and treasures handwritten letters from his young readers, says he's become even more of a letter writer during these times. "My friends and I chat online but if you really want to connect in a special way, without combing your hair, nothing beats a letter."
Writing a thoughtful letter
Australian fantasy and young adult writer, Isobelle Carmody, has been writing letters for nearly four decades. Her regular recipients are her mother, daughter and fellow writers in Australia, Ireland and London. While she still does chunks of creative writing by hand, she gets her "writing fix" through letter writing.
"I loathe writing emails," she says. "They are for business only. I feel them to be thieves of time at their worst and at their best, the medium for exciting news and requests. A letter written by hand is not something you can have sent to ten other people."
"Those who write to me, and to whom I write, know this letter is only for them. It is entirely personal and specific. When I drop my letter in the post box I feel triumphant - like the baton has been successfully passed, and now it is up to someone else."
Writing a thoughtful letter take time. It can't be squeezed into the few spare minutes of your day. Having to stay home with ample time on your hands is that opportunity to finally sit down with your writing tools, and Isobelle has a suggestion for your first letter.
"Write your child a letter and actually post it. In that letter, tell them something you've never told them before. Ask them about something they're passionate about. Do not use your letter to moralise, scold or rehash an argument."
"Put a pressed flower in the letter and explain how you pressed it. Draw a little picture of something funny or quirky that happened in your family from your point of view. Ask them to write back to you or draw their response to your letter."

"Get them to choose their pens, inks and paper. Share inks and mix up the colours. Start writing letters to each other, and then write to other people together."
The revival of pen pals
Many of us can easily recall our younger days of writing to friends in far off countries or even in the next suburb. In fact, it didn't really matter where they lived. The point was that we had a one or two people whom we corresponded with and we knew they would write back. These connections mean more than ever now and Julia Chalmers knows it.
Julia, a year one teacher, signed her classroom up for the Australia Post Pen Pal Club Program because she saw a fantastic opportunity to provide her students with the real-life experience of writing and receiving letters. Now more than ever, she says the Pen Pal Club will help them feel like they are not alone.
"In a time when they feel isolated, they're able to reach out to others and share their thoughts and feelings. Writing things down can be very therapeutic and I think it will be a wonderful outlet for them."
Julia, who goes by @mrschalmerscherubs on Instagram, suggests encouraging your child to see Australia as a giant classroom where students are connected through various methods, including letter writing.
"Explain how letter writing can be an amazing outlet during this time as they'll be able to write down thoughts and feelings that they may not want to share with an adult. It's also a fantastic activity to complete with family members, especially those they can't able to see at the moment."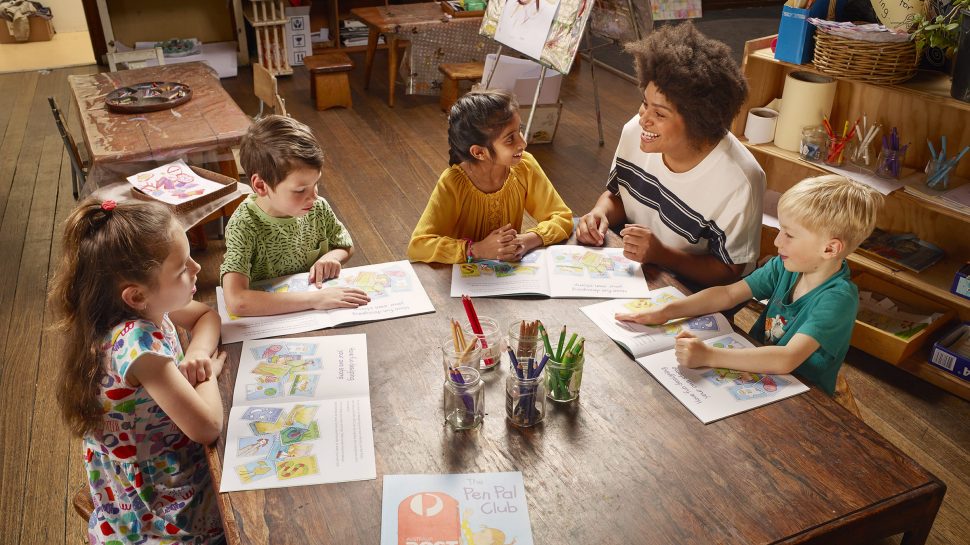 Get a Pen Pal Club Letter Writing Kit so your kids can stay connected to loved ones near and far.