Put a stamp on it: teaching your child the art of letter writing
Letter writing can help support children's mental health and wellbeing, improve connections with family and friends, and build literacy skills. Here, two Australian authors and a primary school teacher talk about reviving the art of handwritten letters.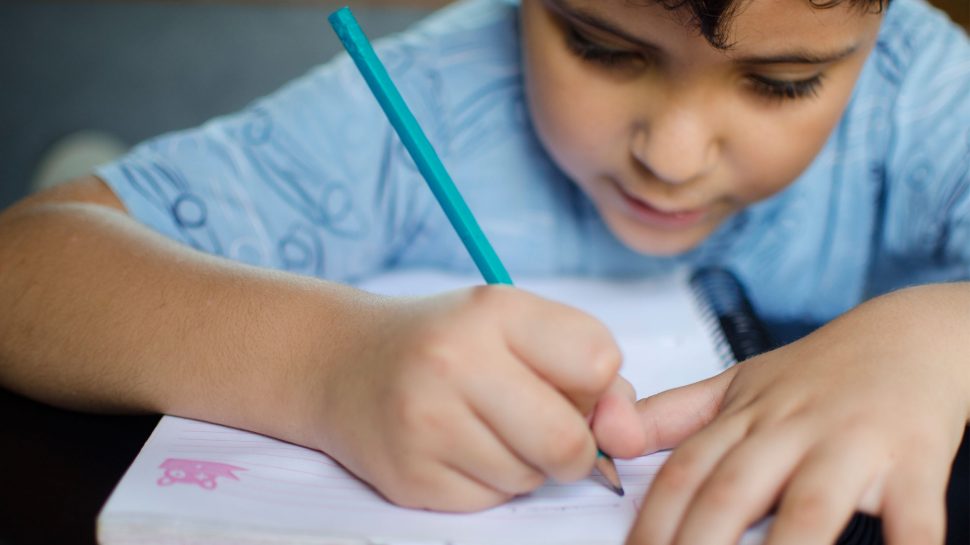 When was the last time you wrote a letter? And when did your children last receive a handwritten note in the post? If you're like most, your answer is probably, "I can't remember."
For decades, handwritten letters were our primary connection with distant family and friends. From aerograms to postcards, scented pages to plain lined paper, missives were sent across town, across the country, and across the globe — and eager recipients would race to the letterbox each day to see what news from afar awaited them.
Yet with technology — social media, text messages, DMs and emails – it's easier to type out a quick note to someone far away than handwrite a letter.
Reviving the art of letter writing
Not only is there something very special about receiving a handwritten note in the post, but writing letters is a great way to help nurture your children's reading, writing and literacy skills.
It can also help children express their feelings. Putting things down on paper can take a weight off little minds and help support children's mental health and wellbeing.
Then there are the invaluable connections that letter-writing forge. A child who corresponds a distant relative by snail mail can form a special bond with them, even if they rarely meet in person.
As Australian children's author, Morris Gleitzman says, "It's amazing how rows of squiggles on a sheet of paper can make us smile, gasp and chuckle, and feel excited, amazed, touched and teary. My recipe for a good letter is one that has heaps of honest, emotional, funny, crazy, serious and real moments from our own lives."
Morris, who still receives - and treasures - handwritten letters from his young readers, says he's become even more of a letter writer now. "My friends and I chat online but if you really want to connect in a special way, without combing your hair, nothing beats a letter."
Australian fantasy and young adult writer, Isobelle Carmody, agrees. She's been writing letters for nearly four decades. Her regular recipients are her mother, daughter and fellow writers in Australia, Ireland and London. While she still does chunks of creative writing by hand, she gets her "writing fix" through letter writing.
"I loathe writing emails," she says. "They are for business only. I feel them to be thieves of time at their worst and at their best, the medium for exciting news and requests. A letter written by hand is not something you can have sent to ten other people."
"Those who write to me, and to whom I write, know this letter is only for them. It is entirely personal and specific. When I drop my letter in the post box I feel triumphant — like the baton has been successfully passed, and now it is up to someone else."
How to get started with letter writing
Writing a thoughtful letter takes time. It can't be squeezed into a few spare minutes of your day. But it's time well spent.
To encourage your children to give it a try, Isobelle suggests writing a letter to them first. "Write your child a letter and actually post it. In that letter, tell them something you've never told them before. Ask them about something they're passionate about. Do not use your letter to moralise, scold or rehash an argument."
"Put a pressed flower in the letter and explain how you pressed it. Draw a little picture of something funny or quirky that happened in your family from your point of view. Ask them to write back to you or draw their response to your letter."
Equip your child with the tools they'll need to respond. "Get them to choose their pens, inks and paper. Share inks and mix up the colours. Start writing letters to each other, and then write to other people together."
If your child is stumped on what to write about, give them some tips and suggestions. Explain that a letter shares personal news and information — things about you that the recipient might be interested in.
Here are some ideas for a handwritten letter:
Explain where you are and what you're doing today. E.g., "I'm sitting out on the deck in the sunshine. It's the school holidays so I've got plenty of time to enjoy it!"
Tell them something exciting that happened lately. E.g., "Last week, we went to the zoo. My favourite animal was the elephant because it wiggled its trunk at us."
Tell them something you're passionate about. E.g., "Did you know I've started playing soccer? It's so much fun!"
Share a secret. E.g., "I'm nervous about going back to school next term."
Ask about them. E.g, "What have you been up to? I can't wait to receive your next letter and read your news."