Delivering books and literacy opportunities to Indigenous Communities
Children's books are scarce and literacy levels are significantly lower in rural Aboriginal and Torres Strait Islander Communities. A three-year partnership between Australia Post and the Indigenous Literacy Foundation (ILF) aims to help change that.

Books and stories are a staple of many Australians' childhood. Whether it's choosing a new book from a local bookstore or unwrapping one that is gifted, it's easy to take our access to books for granted. It's also easier to progress through life when we're equipped with reading and writing abilities that allow us to communicate and make sense of the world.
Sharing books and stories with young children helps them build a solid early language and literacy foundation. A child's literacy skills are usually a predictor of their future academic achievement and their opportunities for employment, income and well-being.
Children's author, Morris Gleitzman, calls literacy "one of the most important and irreplaceable building blocks of all of our life skills." It starts, he says, when young people understand what words can do for them and what they can do with words.
In short, literacy can help open many doors. Yet literacy remains a privilege in Australia and especially within rural Aboriginal and Torres Strait Islander Communities. In many remote Communities, children's books are scarce and literacy levels are significantly lower than anywhere else in Australia.
The 2019 National Assessment Program for Literacy and Numeracy (NAPLAN) found that only 33% of Indigenous Year 5 students in very remote areas are at or above national minimum reading standards, compared to 96% for non-Indigenous students in major cities.
The Closing the Gap Report 2022 found that at the national level, the gap in reading had narrowed across all year levels by up to 11% over the past decade to 2018. However, in 2018, about one in four Indigenous students in Years 5, 7 and 9, and one in five in Year 3, remained below national minimum standards in reading.
These figures are the driving force behind a new partnership between the Indigenous Literacy Foundation (ILF) and Australia Post. The two organisations are now working side-by-side to help increase access to books and literacy opportunities for children in Aboriginal and Torres Strait Island Communities.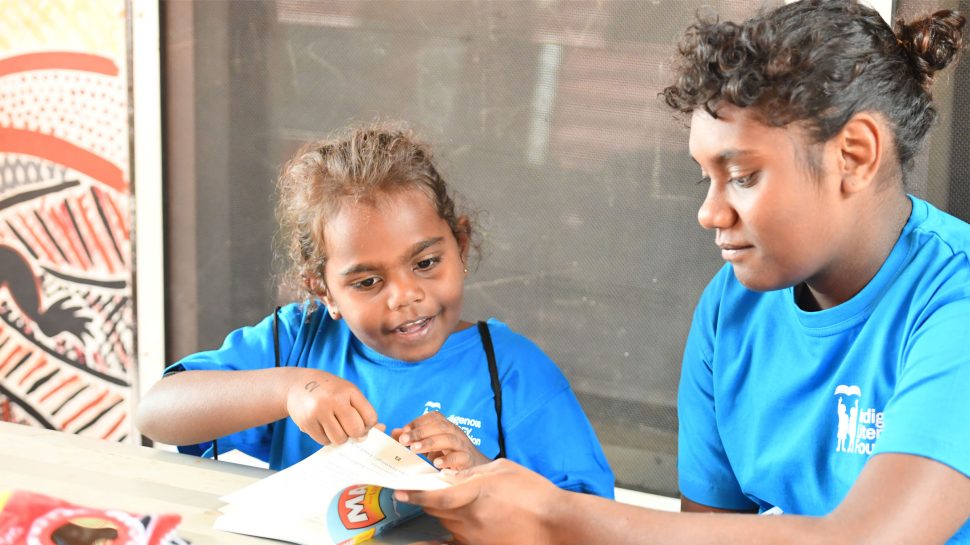 Instilling a love of reading in Aboriginal and Torres Strait Islander children
ILF is currently in its 10th year as a foundation, and has worked over the past decade to gift culturally relevant books to Aboriginal and Torres Strait Islanders children. Today its mission includes ensuring that remote Indigenous Communities have access to books in their own language and other literary resources.

ILF Program Director, Tina Raye, says there are many issues surrounding literacy for kids in remote Aboriginal and Torres Strait Islander Communities. One of those issues is staggeringly basic – access to great books.
"You can't learn to read if you don't have great books," Tina states. "Many of us take this for granted. It's also about having the right kinds of books. Kids want to see themselves and their language reflected in the books they read."
Feeding a hunger for books
In 2019, ILF gifted more than 90, 400 new books to over 388 remote Indigenous Communities across the country through its Book Supply program. Many of these books are written by Aboriginal or Torres Strait Islander authors. For families in remote Communities, this meant having a new library of books to read and share with their children, and a step forward in improving their literacy levels.
In early 2020, Australia Post formed a three-year partnership with ILF to help raise awareness and support for Indigenous literacy, and deliver almost 300,000 culturally appropriate books to remote Indigenous Communities across Australia over those three years.
The timing of the partnership couldn't have been better. Travel bans due to the pandemic have further isolated many remote Indigenous Communities. Among the few 'visitors' allowed into these areas on a regular basis are Australia Post's delivery drivers who are continuing to serve Australia's most vulnerable Communities.
"Our vast network and national reach means children in remote Indigenous Communities are still able to receive books and develop their literacy skills during this time," says Australia Post Head of Community, Nicky Tracey. "Every child should have the opportunity to read and we're thrilled to be part of the journey in delivering that opportunity to them."
In March 2020, Australia Post made its first book delivery of 50,616 books to remote Indigenous Communities, including the Torres Straits Islands, Tiwi Islands and Tjuntjuntjara. It has since delivered an estimated 95,000 books to schools, healthcare centres and service organisations in over 320 of these remote Indigenous Communities.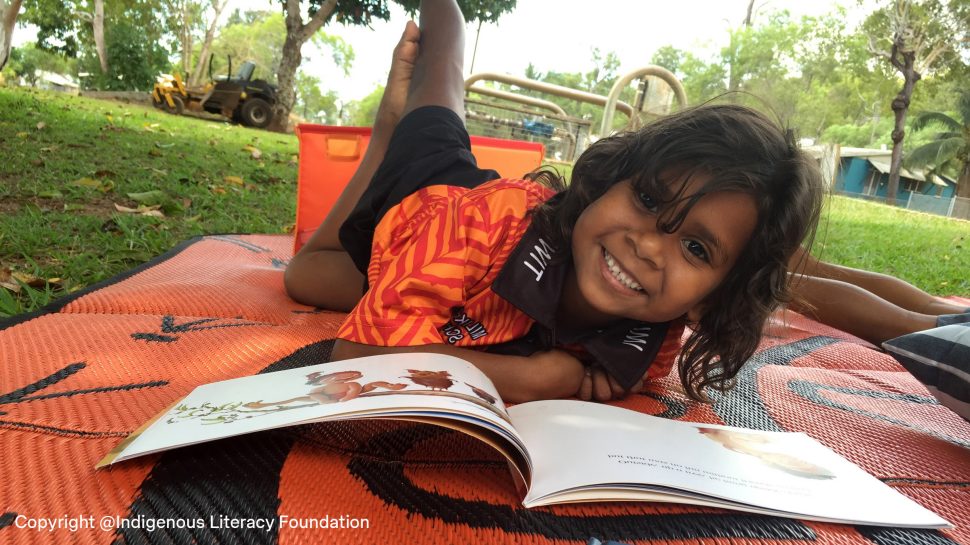 Celebrating Indigenous Literacy Day

Indigenous Literacy Day, which takes place annually on the first Wednesday in September, is a national celebration of Indigenous language and literacy and aims to raise awareness about the educational struggles faced by Australia's First Nations communities.
During this important week,  ILF and Australia Post will be turning Australians' attention to the remote Communities they engage with, and encourage fundraising and advocacy for their Community-led engagement and the provision of culturally relevant books and literacy resources.
ILF will be holding two virtual Indigenous Literacy Day celebrations to showcase its work and the value of literacy in Indigenous Communities. Australia Post, meanwhile, will bring the partnership into participating Post Offices across the country to create awareness among its staff and the community.
Nicky says the Post Offices will display and promote the work of the ILF and accept over the counter donations at participating outlets to help boost its work.
"Our people tell us they want to know about, and be part of, our Community activities," Nicky says. "Once they're involved, they become our biggest advocates. Right now, many are so proud to make such a meaningful impact in remote Communities."

Celebrate and support Indigenous Literacy Day by making a donation to the Indigenous Literacy Foundation at participating Post Offices between 24 August – 30 September 2020.