Meet George the Farmer
He's the singing, story-telling farmer teaching kids all about how food is made and lots more.

0:13 A typical day for us would involve checking emails, Social
0:15 Media and Marketing.
0:16 Our George The Farmer products are fun and education so it's a
0:20 win-win. I'm Simone and I'm Ben and that's
0:22 George, and this is our Small Business.
0:24 To Find out more about our products.
0:26 Visit georgethefarmer.com.au
Who's this? George the Farmer
What's it all about? George the Farmer is, well, a farmer and he teaches kids all about life on the land and where their food comes from. through stories, songs and videos.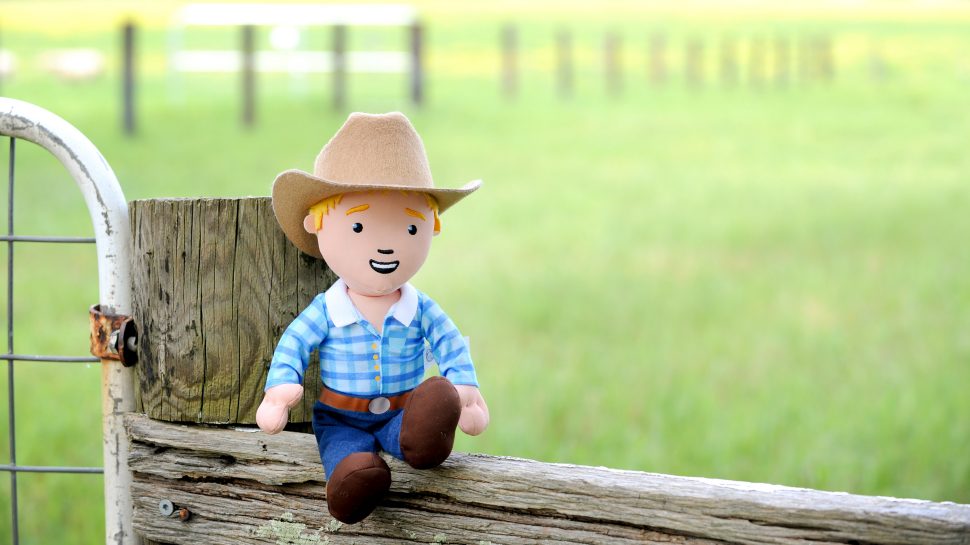 So how did it come to be? When Simone Kain was unable to find any books about farming to read to her son—who's name happens to be George—she took matters into her own hands to create her own stories, teaming up with Ben Hood who helped bring fictional George and his songs to life. Simone and Ben grew up on the land so they know their stuff.
Anything else we should know? George and Dr Ruby are very busy on the farm… read about shearing sheep and planting wheat, learn about numbers and meet Polly the cow. You can have a George or Ruby doll to cuddle. Oh and George also loves to sing songs.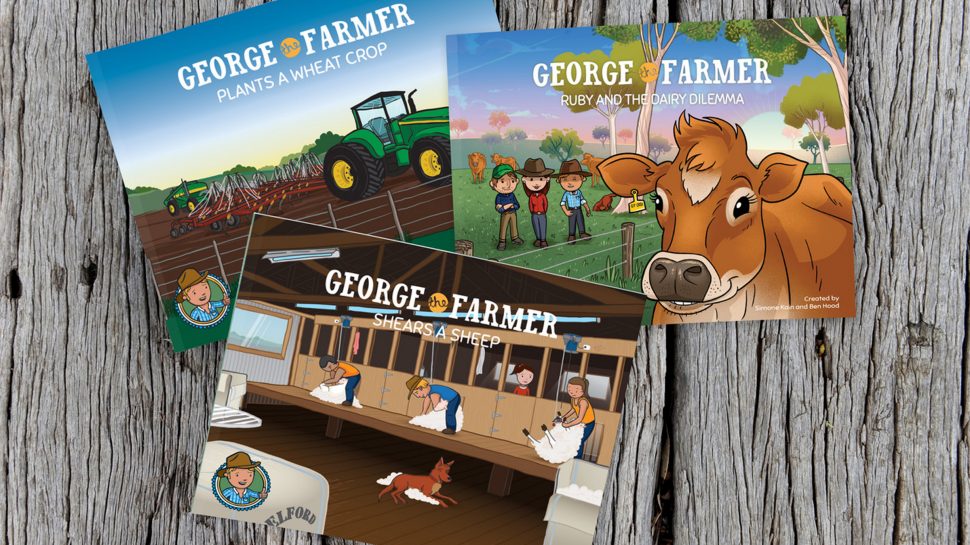 5 REASONS TO LOVE: George the Farmer
He's educational and fun.

50 cents from each book is reinvested into educational resources.
Books are printed in South Australia using vegetable inks.
Everyone should know how our food is made.
Maybe he'll inspire kids to follow his footsteps and live on the land.