To prevent the wrong shipping being used by mistake, you can set the permissions to show only the shipping types you use regularly. These permissions show or hide shipping types throughout Parcel Send – including the left-hand navigation panel and the freight calculator.
These settings only apply to StarTrack accounts, you cannot show or hide shipping types in Australia Post or On Demand accounts.
You can change these settings at any time.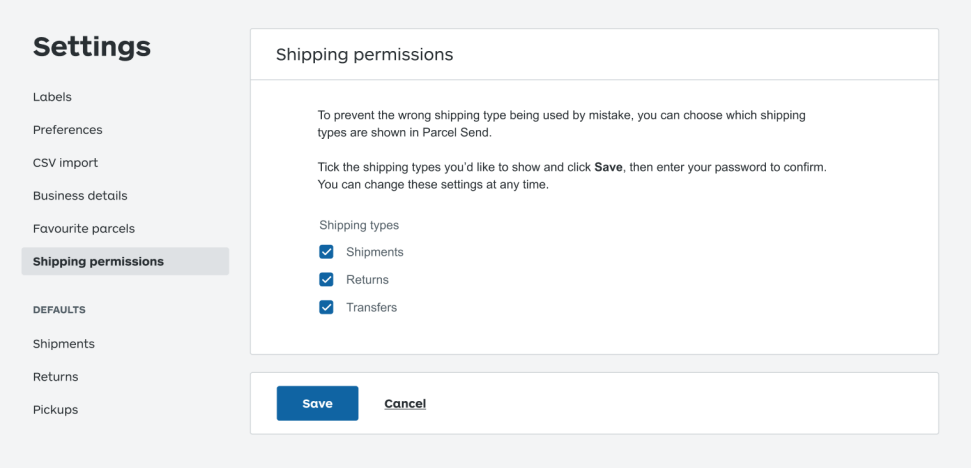 How to show or hide shipping types
In the left-hand navigation, go to Settings > Shipping permissions.
Tick the shipping types you want to make visible, and untick shipping types to hide them.
You must tick at least one shipping type.
Click Save, enter your password, then click OK.
The page will refresh to apply your changes.
We read your feedback and use it to improve the help pages for our Parcel Send platform.