PUBLISHED 11 OCTOBER 2020
Note: This feature is available for StarTrack customers only.
If you have multiple similar shipments going to the same recipient, Parcel Send will consolidate (combine) them into a single shipment made up of multiple parcels. This applies to shipments that you create manually, and shipments you import from a CSV file.
In order to be consolidated, the shipments must have the following matching details:
Recipient address
Recipient name
Special instructions
References
Shipping method
Consolidation is turned on by default. To disable consolidation, go to Settings > Preferences and set Shipment consolidation to 'Off'.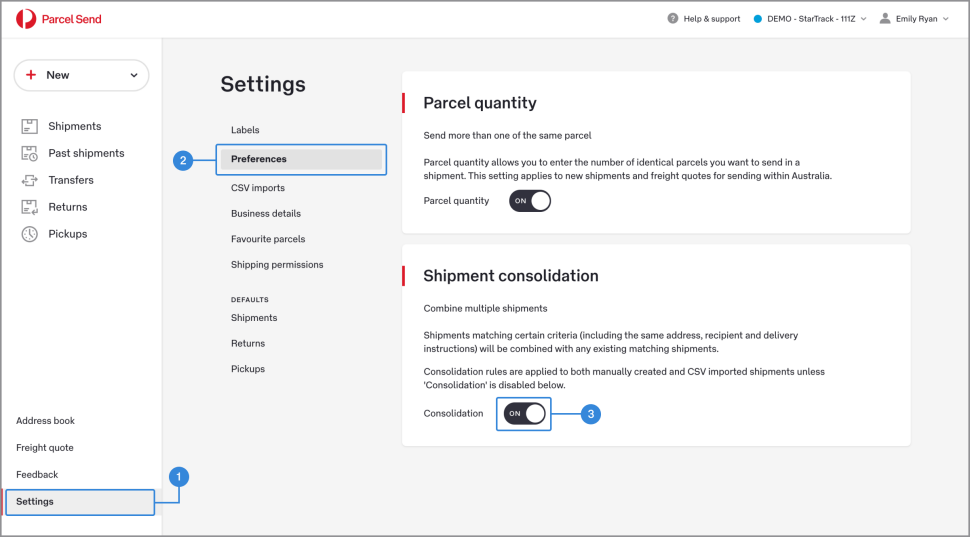 We read your feedback and use it to improve our help pages.