Note: This feature is only for Parcel Send users with Australia Post and StarTrack accounts.
To create a return
Click + New and choose Return.  
Check that your Return details are correct. These are the details linked to your account, and this is the address your return will be shipped to.
If you've created alternative business details, use the drop-down menu to select the sender.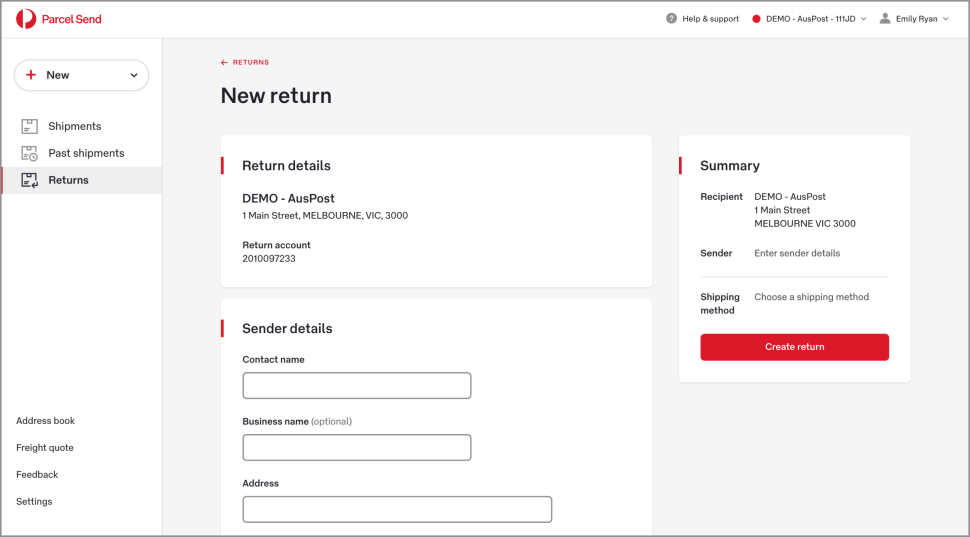 3. Enter the Sender details. The sender is the person making the return.
4. Enter any Sender references you want to include. These will be printed on your label. 
5. Enter your Parcel details.
Note on dangerous goods: Australia Post can deliver some exempt dangerous goods, if they meet certain conditions and are correctly packaged and labelled. If you're shipping exempt dangerous goods, you don't need to include a Dangerous Goods declaration with your shipment.
To confirm whether your item is exempt , search for it in the Dangerous and Prohibited Goods and Packaging Guide (PDF 1.1MB). For limits and labelling information for shipping dangerous goods by air and road, refer to the Dangerous Goods Guide (PDF 2.9MB).
6. Choose your shipping method.
7. Choose your label printing method.
If you choose Email label to sender, make sure the sender's email address is correct. You won't be notified if the email delivery fails.
If you choose Print label now you can either print and post the label to the sender, or download the label and email it to the sender yourself.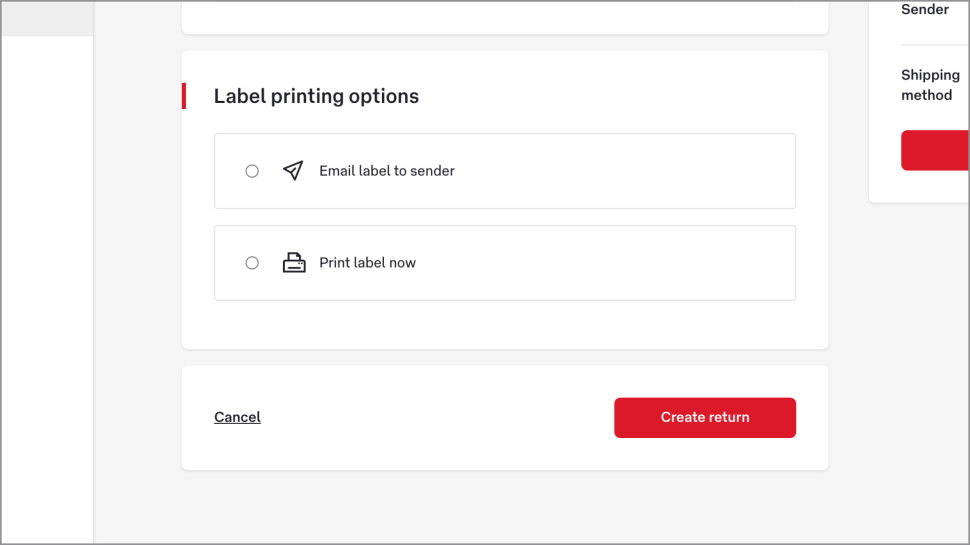 8. Click Create return. Your return will appear on the Returns page.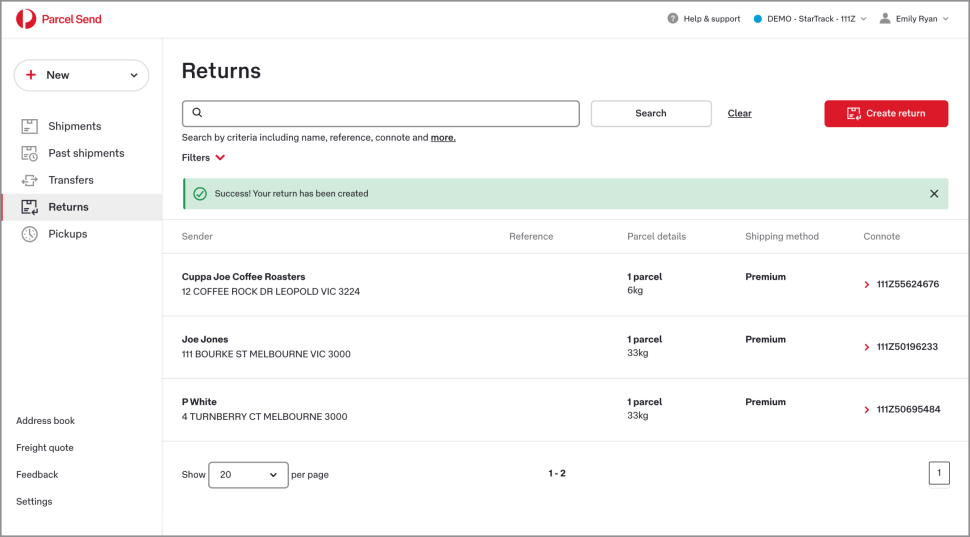 We read your feedback and use it to improve the help pages for our Parcel Send platform.