Networking tips for small business owners
From creating marketing campaigns, to working with factories and product suppliers, balancing their finances, and hiring staff, small business owners need to familiarise themselves with perhaps some very unfamiliar jobs.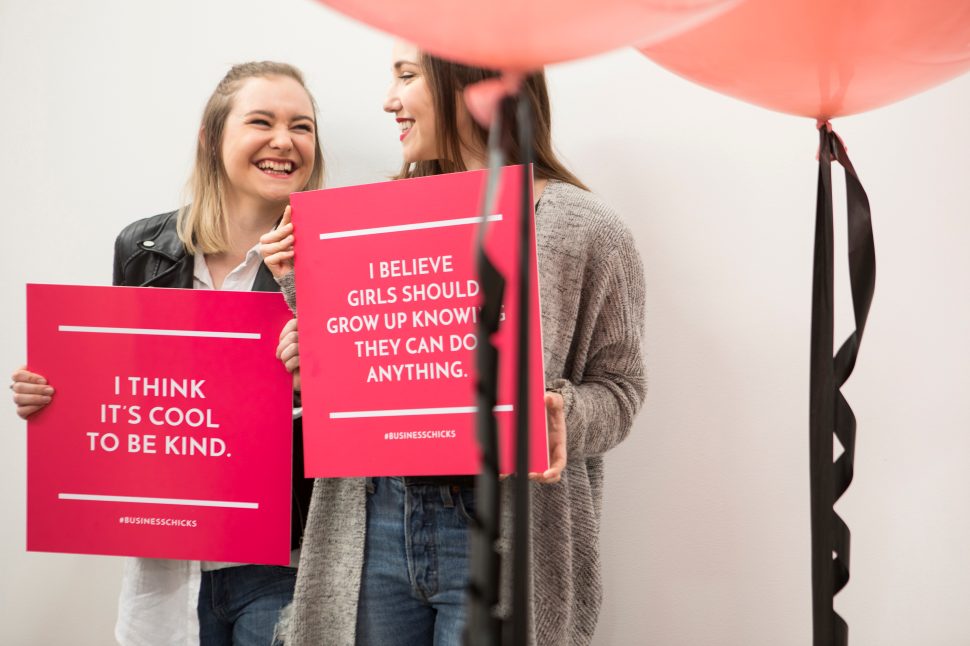 It's no secret that small business owners are incredible multi-taskers who often need to learn new things in order to work on every part of their business themselves - because they largely work independently or with small teams. 
But how do business owners learn all of these new things, or even determine what types of skills or tools they need to master in order for their businesses to thrive? And how do they meet the right people to help them find their customers?

Many successful small business owners will tell you that the key to their continual business improvement and success is in taking time away from their daily to-do list to get out and network with like-minded people who can help them to generate new ideas, stay inspired, and meet others who can teach them new things and help them to run their businesses better.
Social networking platforms are great for professional networking, but there's no substitute for meeting people face-to-face. Like it or loathe it, pressing the flesh can transform your small business by creating powerful referral networks. Plus, your LinkedIn and Twitter contacts can feel far more valuable when you've heard first-hand what someone does in their role and how they can help others in business.
Attendees at the Business Chicks 9 to Thrive event in Melbourne 2017
- Up-beat background music –
Lyndall Vandenberg, LVFood: I'm really excited about being around lots of positive people and like-minded people and, you know, just building on ideas.
Rebecca Burrows, General Manager of Small Business, Australia Post: And I say, you know, if you can't actually say what your ambition is to yourself, to somebody around you, nobody can help you get there.
Sumeyye Cetinkiran, The Hijab Nurse: I think it's been a great opportunity to listen to many great, inspiring stories. There are big names here, big bloggers, and amazing people who have been interviewed as well. So it's been a good insight to see opportunities for business in the future, or even career-wise as well.
Taku-Anne Jones, Sealed Air: I just want to have a look around because there's so many amazing brands here, and I guess I want to catch up with some of the speakers and watch some of those. Just getting amongst everything and meeting some new people.
Amelia Goff, Fresh Face Skin: Just get inspiration, see new ideas.
Kristina Ung: One of the things I want to learn is just what makes other people passionate about what they do, and where I can stem that passion from as well.
Denise Greenwood, Golden Grind: Most of the people who are visiting have a dream, or are operating a small business. It's just so good to see all the women who have made their businesses from scratch and are doing so well.
Vanessa Jackson, Two Peas Clothing: I've come today to have a look at small businesses, and obviously we're all women, so we're all supporting each other. It would be really nice to stock some beautiful Melbourne-made or Australian-made products in my shop.
Christine Khor: Chorus Executive: My favourite thing about Business Chicks events is the incredible people that they draw, and I do believe at the essence of what they do, they want to help and empower people to be better.
Australia Post
auspost.com.au/small-business
Here are some ways to ensure your networking efforts have the maximum impact on your small business.

Join a structured networking group
Many networking events are geared towards corporate salary earners rather than small business owners or sole traders. Instead of attending networking events that don't best serve your needs, join a structured networking group designed specifically for small business owners. As founder of Fresh Networking, Darren Kelk recognises the importance of networking for small businesses owners.
"Networking provides huge opportunities for business owners and we bel