Kiss Ready: The natural beauty business built on the principle of self-care
Hard work, continual learning and a willingness to adapt. Kiss Ready's founder, Louella Docot, shares how she built her award-winning natural beauty brand.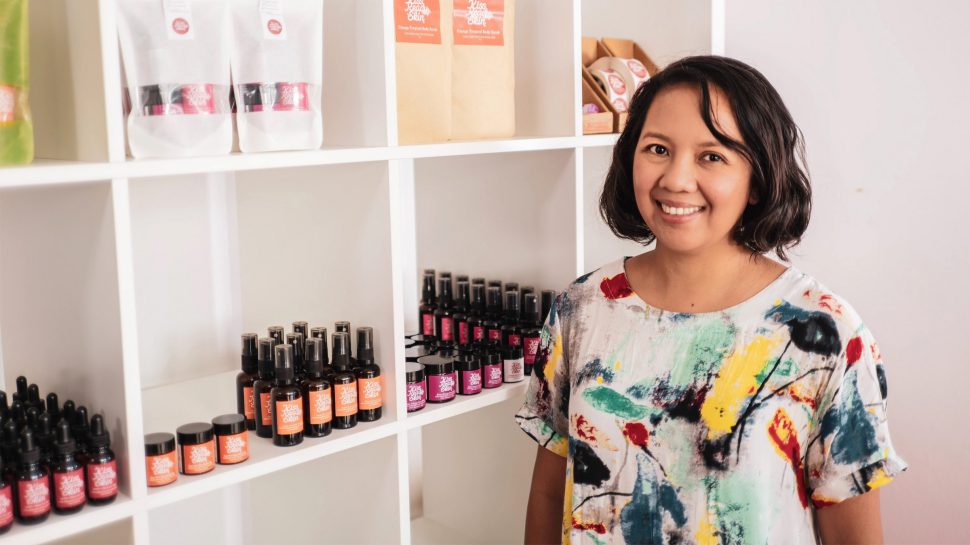 A lot has happened in the five years since Louella Docot launched Kiss Ready. What started with a lip balm has now grown into a wide range of chia-enriched products across three separate brands – Kiss Ready Lips, Kiss Ready Skin and Kiss Ready Mama & Baby. "I have been really fortunate in getting international stockists, being stocked in top organic grocers – it's a huge win for a small business." says Louella.
However, Louella's road to this point has had its share of twists and turns – starting with her falling pregnant in the first year of launching her business. "I made a conscious decision to slow down and accept that Kiss Ready wouldn't grow at the pace I wanted initially."
Rather than be a hindrance to business growth, the act of slowing down led to Kiss Ready's founding principle – the value of self-care. "It was a turning point," Louella says.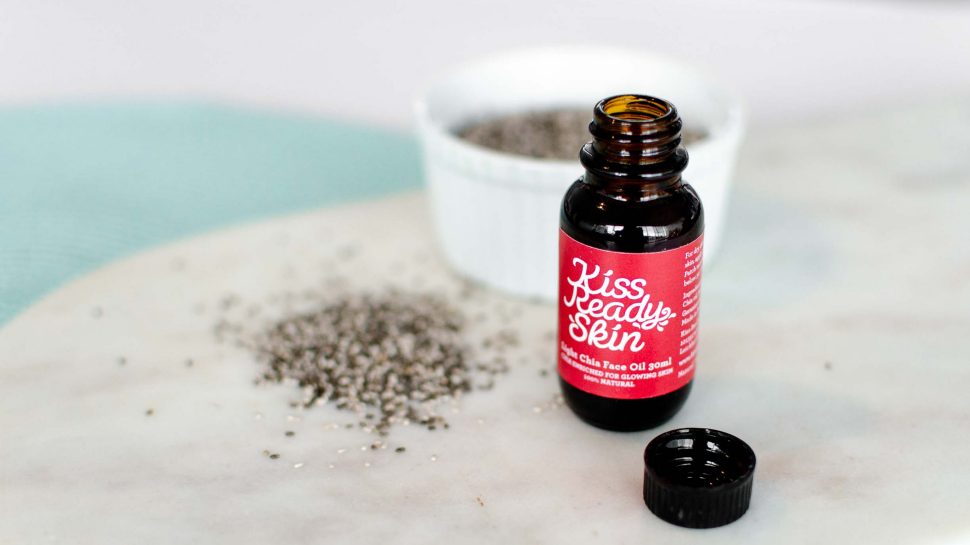 How one small seed spawned a big idea
Kiss Ready may have been Louella's first foray into skincare but she's been passionate about natural remedies since childhood. Growing up in the Philippines, she was surrounded by her grandmother's botanicals, and she was working with Australian chia seed growers when she came across a study which sparked the idea for Kiss Ready.
"The study measured the efficacy of chia seed oil when applied topically," Louella explains. She was so impressed with the results that she undertook training in natural skin care formulation, discovering the skincare benefits of chia for herself.
Her first product was a lip balm – hence the name, Kiss Ready. Louella says, "I did a few iterations, handed them out to friends and sent them to relatives overseas. They all said it felt completely different to mainstream lip balms."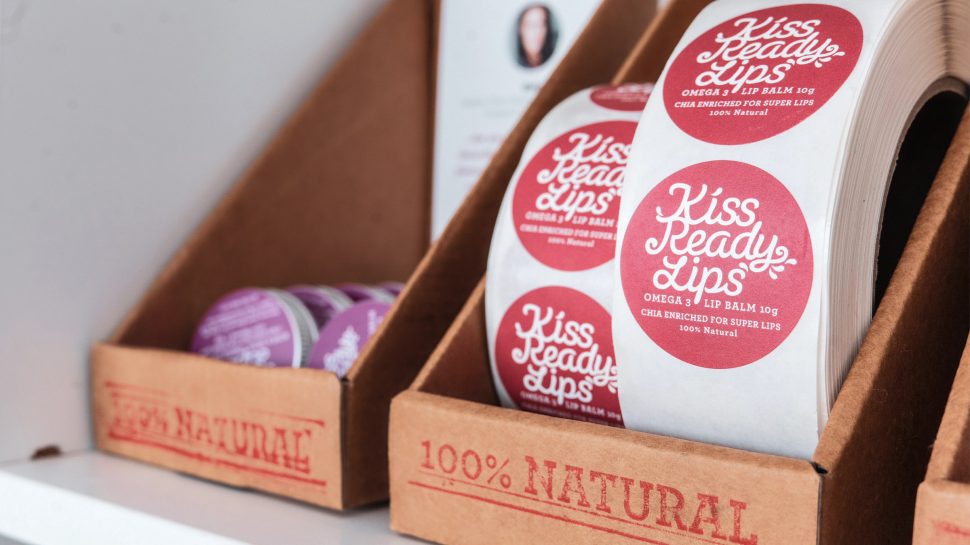 Building a new business with a new baby
With only her life-savings, and a baby on the way, Louella took her time developing, sampling and testing products – thoroughly researching her target buyers and showcasing her wares in markets and organic stores.
"I had to be efficient, but also realistic about what I wanted to achieve," she says. Even after giving birth to her son, she persisted slowly but surely, never giving up on her dream, and developing a mindful approach to her business that she still lives by today.
"When you're at home with a newborn, you're in such a hurry – days turn into night and you forget about yourself," says Louella. That's when she began to really appreciate just how special a skin care routine could be.
"It was like a light bulb moment for me – skin care as an expression of self-care. I wanted people like me to take a pause in their day; to have a moment to look after themselves."

The extra time also helped her further refine her product formulation, and the experience of giving birth and raising a newborn inspired the idea behind the Kiss Ready Mama & Baby range.
"I experienced post-birth pain and had to go back for surgery. One of our most popular products, the New Mama Rejuvenating Bath Soak, was created when I was trying to make myself feel better."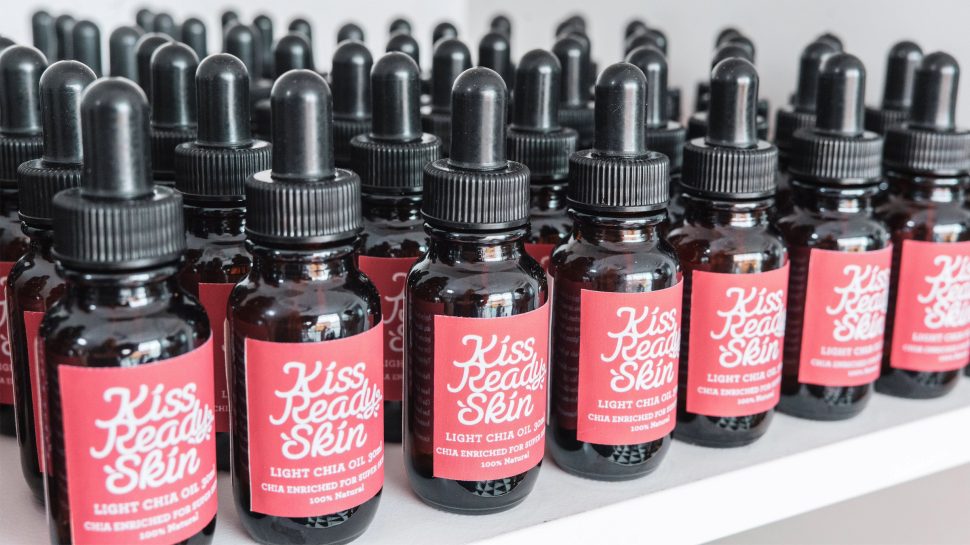 Scaling an artisanal business
When Louella started Kiss Ready, her goal was to create a luxury, natural skincare range that was accessible, without compromising on quality. This proved challenging as Australian chia seed oil is a premium agricultural product, and Louella had limited financial resources.
She was also hand making every batch, fully involved in every step in the process from product development and testing to packaging to marketing – something she still does to this day. As the business began taking off, she discovered simpler ways to handle the logistics.
Here are some of her tips:
Save time through automation
"I'm always looking for smart resources to reduce my time spent on logistics and admin so I can spend more time on product development. One resource that greatly helped was the MyPost Business automated tracking service. Parcel tracking used to be a huge challenge for me and a significant barrier for my online customers, especially those living in rural or remote locations. I've had wonderful feedback from customers since I started using and offering parcel tracking. Using a national postal service that delivers to far flung places in Australia has also given my business more credibility."

Building trust with customers
"Not compromising is what makes Kiss Ready stand out. I spend a lot of time in product development, so I can fully back my product, and I also spend a lot of time getting to know my customers, because burnout can be avoided by investing in the relationships around you. When you enjoy what you're doing, it's like having a conversation with a friend, instead of a transaction with a retail customer."
Making time to keep learning
"The first 20 years of my career was old-school marketing, so I spent a lot of time re-educating and learning. Finding resources and reading case-studies really helped me understand the ins and outs of selling online." 
From start-up to award-winning success

Louella was recently a silver award winner in the 2018 AusMumpreneur Awards, nominated in the Hair and Beauty Excellence category. "I don't know who nominated me but I'm so grateful," she says. "It was lovely to have that affirmation and recognition that I'm on the right track."
Kiss Ready is busier than ever today yet Louella always finds time to practice mindfulness and prioritise self-care. "Whether it's having a conversation with my son dropping him off to day care, or enjoying a stroll through the garden, I always take a moment away from the business to focus on other areas of my life," she says.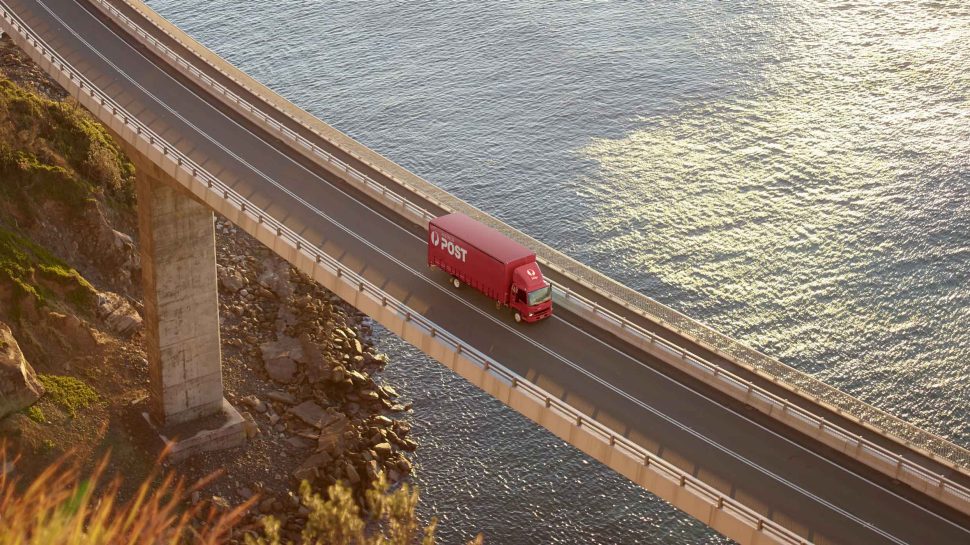 Meet customers' delivery expectations

Let them choose where, when and how their parcels get delivered.

Learn more about domestic shipping