Building a beautiful brand: bellabox
Since 2011, people across Australia have looked forward to the arrival of a small blue box each month. bellabox is a beauty startup that has changed the way Australians discover new beauty products. The blue boxes contain samples and treats from international beauty brands, letting people experiment with something new and try before they buy.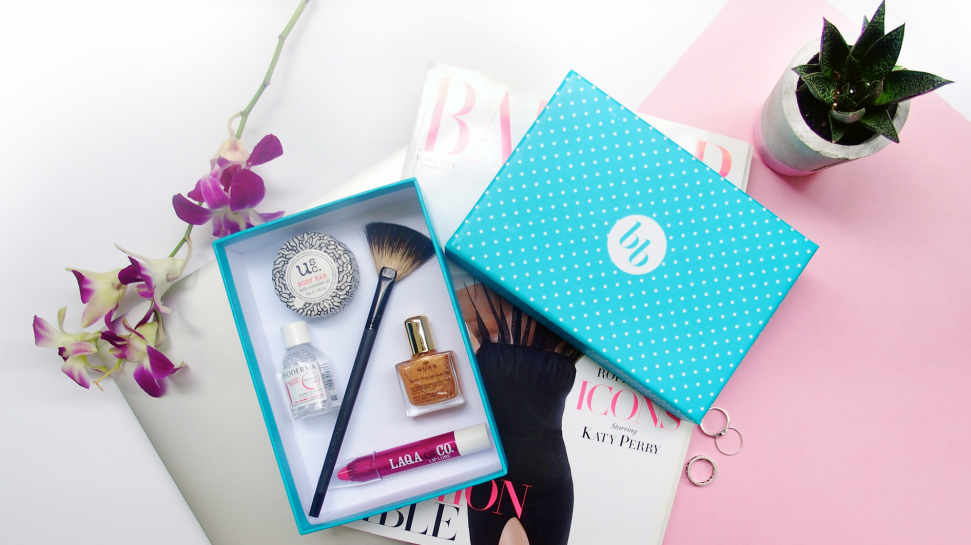 The monthly boxes cater for the tastes and the looks of their recipients. There are also dedicated options for men (Bellobox) and for babies (Bellabay). Popular products are also stocked on the site in case people get hooked on something new. The site is also rich in tips and tricks for the bellabox community, with editorial content, curated lists and advice from experts.

In the time since its launch in 2011, bellabox has grown incredibly. The brainchild of twin sisters Sarah and Emily Hamilton who were based in Melbourne and Singapore respectively when they founded the business, is now a household name. If you know someone who's into beauty and makeup then you can pretty confidently assume they've heard about bellabox.
The business has gone from strength to strength, and you need only spend a few minutes on Google to learn how well respected and admired Sarah and Emily are amongst entrepreneurial, startup, and beauty communities. They've been interviewed for magazines, and presented at events all over Australia and the world about their successful strategies, and how they've turned a simple idea into a booming business. Sarah has been featured in TechCrunch, Inside Retail, The Australian Financial Review, SMH, BRW, Mashable, Business Insider and AdNews - a pretty impressive list of publications.
Reports about bellabox from 2016 say that the savvy sisters and their hard-working team had raised over $7 million in funding at that point. Sarah says that investors in bellabox include Square Peg Capital, Apex Capital, Monash Capital and a number of angel investors. In September 2014, bellabox received funding from Allure Media (wholly owned by Fairfax Media) which owns digital brands including Popsugar, Gizmodo, Lifehacker, Kotaku and Business Insider.
With tens of thousands of monthly subscribers signed up to receive a little piece of what Sarah describes as "affordable luxury" each month, success and growth is so strong that bellabox's founders were able to hire a new CEO for their business in 2017 so that they could focus on launching a second mega-successful skincare business.
In April 2017, Sarah and Emily brought on Andrew Batt as CEO to oversee bellabox operations. Andrew brings his own unique set of skills and experience to the team that will help the business to grow even more. As well as his more than 20 years' experience in the corporate world Andrew is also the director of the Thin Green Line Foundation which aims to protect the people that protect nature - those being park rangers in Australia and abroad who risk harm by protecting the environment and animals in the parks they serve.
Andrew leads the bellabox executive team while Sarah and Emily remain on the board, making up an incredible team of talented leaders who continue to drive success for the subscription skincare business.
In 2017 Sarah and Emily launched Sand & Sky - a business that has made headlines around the world for launching a much hyped and coveted Australian kaolin clay based facial mask. The pink clay mask has been noticed across social media, with scores of beauty bloggers and beauty fans taking to Instagram, YouTube to show off their reviews of the product and the results they've had from using it.
The Sand & Sky clay mask launched in April 2017, and a few months later by September, Sarah and Emily had already sold a whopping 60,000 tubs of the new beauty must-have.
If one thing's for sure, it's that the Hamilton twins know how to launch and run businesses. All it takes is a great idea, and the rest is hard work and lots of communication between the two sisters.
Back in 2016, we spoke with Sarah about starting the bellabox business, her life as a CEO, and got the inside scoop on the business' expansion into China. While so much has happened since the first time we met and interviewed Sarah, her energy and savvy business sense has remained strong and switched on. Check out the video below to hear about how Sarah ran bellabox for so many years with her sister, via phone calls and Skype from offices in Australia and Singapore.

bellabox captions
[backing music plays throughout]
Vision: Shot of a city scape
Title: The bellabox story
Vision: Sarah walks through her office
Sarah: In terms of the spark, the spark to run a business it, was something we'd talked about- that idea- I was getting to a point in my career where I was helping run businesses so it felt like a natural step, how do I take the next leap? And the spark, was small but it moved very quickly.
Vision: Sarah being interviewed in her office.
Sarah: I think that women everywhere love beauty. I love beauty because there's something about being female where it's exciting to have all these beautiful products to trial so that drove me to look at different businesses that focused on that beauty arena.
Vision: Products being packed into a bellabox.
Sarah: Bellabox is a monthly beauty subscription service and there are five beauty products in a bellabox each month. They're customised to your beauty profile, so when you join you say, oh I've got blond hair and I like red lipstick, and we make sure that we get products that suit you
Vision: Different beauty products that might go into a bellabox.
Sarah: The whole point of a bellabox is we're trying to take what is a very traditional marketing channel, which is sampling, and making it much more sophisticated by targeting those products to your needs and wants.
Vision: Sarah's staff working at their computers in the office.
Sarah: I think it's really interesting to think about when you transition to being a bigger business. It's almost hard to track- you can track it in hindsight and say well that numbers were showing that we were heading there.
Vision: Staff working in the office and packing products into bellaboxes.
Sarah: For us it was really, you're dealing so much with the day to day and satisfying and being able to service that growth that you often forget to step back and say, well done, we've made it to a "bigger business", so I know when it was but I remember at the time not even thinking about it.
Vision: Sarah sitting at her laptop.
Sarah: My business partner is actually my twin sister with bellabox.
[sound of a Skype call connecting]
Vision: Sarah's twin sister Emily appears on screen.
Sarah: Good morning, how are you?
Emily: Good, how are you?
Sarah: Good … thank you. What's going on in Singapore?
Vision: Sarah talking to Emily in her office.
Sarah: We are super competitive, but the fact that we knew each other so well and the value that we would bring to a business, we were able to quickly decide to go into this together.
Emily: China is going to be such an important market for us, such huge potential and we have this connection with Australia, that's what customers want.
Sarah: Yeah, look I think we're really excited about the opportunity, it was the right approach to go with the Australian natural products, because that definitely seems to be where we are getting the traction.
Vision: Sarah working at her desk.
Sarah: Australia Post came to us with an opportunity for us to get into China, and it was one of those things, there was so much going on and I sort of let it go for… two months, and then once I had a chance to think about it, I thought, this is huge.
Vision: bellaboxes being stacked up.
Sarah: I looked into the numbers and I saw how many Chinese were buying Australian products, Australian skincare products and I thought about our business model and how we could apply that to China and we decided to almost pivot from our current model and we have now limited edition boxes that are running through the Tmall and JD.com store of Australia Post into China.
Vision: Staff packing bellaboxes.
Sarah: Great things definitely happen. I think it's about you know, trying to stop and smell the roses, and I've been told that on many occasions.
Vision: Sarah being interviewed in her office.
Sarah: Growth is exciting, but it comes with a few challenges, and having people come and tell you their story, as a customer of yours, I think is extremely valuable.
Title: Australia Post StarTrack
Ready to take on the world?
Read our Insights paper on the Australian small businesses that have gone global and begin charting your route there.