Award-winning, flexible insurance protection for your home and contents
Life is unpredictable. But there is comfort in seeking protection for the things you love most against the unexpected. If you're a homeowner looking to protect your most important assets, our home and contents insurance is flexible to suit your needs, and has just been awarded Canstar's outstanding value home & contents insurance for 2022.
Choose the level of insurance cover that works for you, whether it's for your home buildings, your belongings or both.

Our home and contents insurance is issued by QBE, one of the world's largest insurers.

Save 10% on new combined home and contents insurance online
Sign up for new combined building and contents insurance online to get 10% off. T&Cs apply.1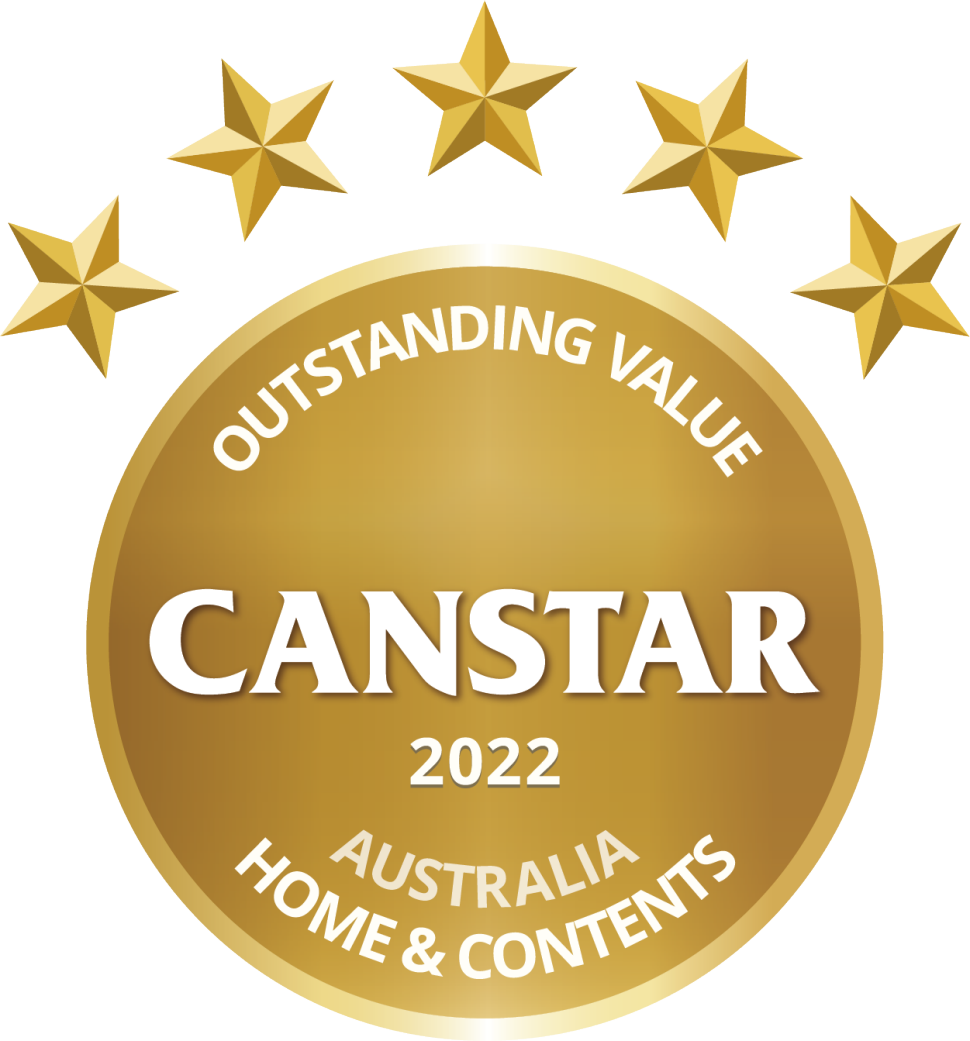 2022 Australian Canstar winner for Outstanding Value.
If you need to rebuild following a disaster, we offer a safeguard of up to 30% on top of your nominated insurance value, if the costs exceed the building sum insured (eligibility criteria applies).

The straightforward claims experience includes support from a dedicated claims handler.

Choose your level of insurance cover
You can choose from home (buildings) insurance only, contents insurance only, or home and contents insurance combined.
What's covered in your home and contents insurance policy?
If you choose building insurance cover, your home and any outbuildings on your property, such as sheds, are covered up to your nominated building sum insured. We'll cover the cost to repair, replace or rebuild your home following a disaster, which is backed by our lifetime repair guarantee if you use our panel repairers.

If you choose contents insurance cover, you'll be covered for loss of or damage to belongings that are inside your home, like furniture, jewellery and watches, artworks and laptops, up to your contents sum insured. You can also add the portable contents cover option for an extra premium to insure things like mobile phones away from your home.

Alternative accommodation
We'll pay for temporary accommodation costs for up to 24 months for you and your family if your home is unlivable because of one of the insured events.

Insured events
Fire, explosion, and burnout of electric motors

Theft, vandalism or malicious acts, and damage caused by riot

Weather events, including storm, storm surge, rain, hail, lightning and flood

Glass breakage, collision, damage by animals or a falling tree

Water damage, such as a ruptured plumbing system
If you add this benefit, we'll cover either your home, belongings or both for damage caused by accident.

Portable contents insurance

You can add this option if you've chosen contents cover. It can include things like bikes or jewellery, as well as mobile phones, watches and laptops.

Make a claim
The simple claims process is handled by QBE, and their claims team is here to help whenever you need them.