What you should know before working with an overseas manufacturer
In a competitive consumer market like Australia, many businesses have managed to substantially trim their bottom line by outsourcing to cheaper overseas suppliers. But there's a lot to think about before you commit to working with an overseas partner.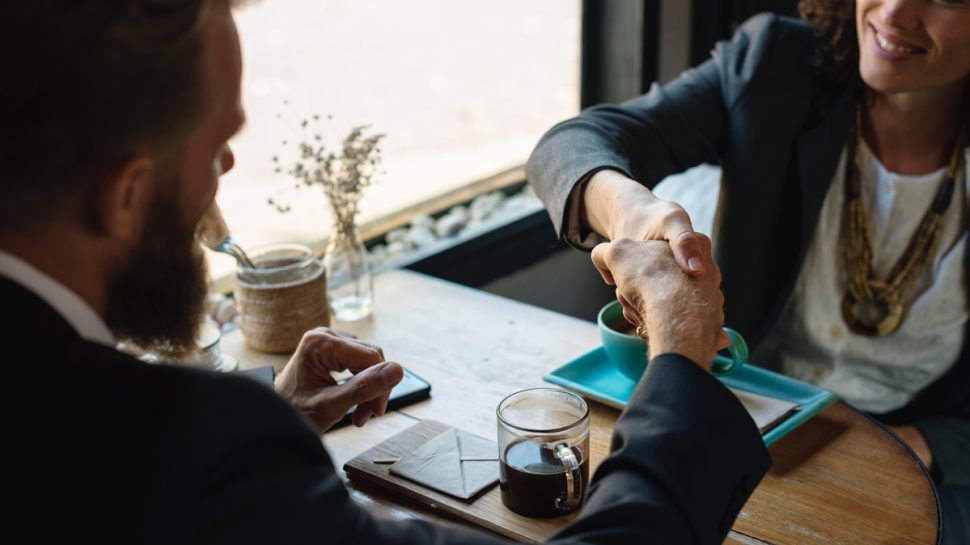 Manufacturing businesses in particular have benefited from easy access to our fast developing neighbours in Southeast Asia and our free trade agreements with Malaysia, Thailand, Korea and China to name a few. This openness helps provide opportunity for Australian businesses to take advantage of cheaper sources of input to get a competitive edge in the market.
However, there's plenty to be wary of when engaging in unfamiliar foreign markets, which may operate on quite different principles and that may lack some of the protections we enjoy in Australia.
Possible benefits to working with an overseas manufacturer
Cost, speed, availability of suppliers, relevant expertise (such as craftsmanship) and an eagerness to impress means many of our neighbouring countries provide great appeal to Australian businesses seeking to import . Depending on the country, you may also be subject to different regulatory environments with fewer approvals required for local manufacturing. However, remember all of your products imported into Australia must comply with all local Australian laws and standards, such as mandatory safety standards.
What are the drawbacks?
Unless you intend to travel frequently, you may not have the same level of oversight over manufacturing, which can impact upon quality control. You may not have the same legal protections that you have in Australia, such as our established contract law regime. You may also need to consider the risks involved if a dispute arises with your overseas manufacturer. Mitigating any issues will involve a different set of challenges to that of a situation at home, such as which country to take action, as well as working within a foreign legal system, and focusing on keeping your business running.
Having considered these drawbacks, consider how you might mitigate any risks before committing to any agreements to give your business the best opportunity of success.
Some key factors to consider
Apart from the potential benefits of reduced costs, and the possible disadvantages of increased risks, there are many factors to consider when pursuing an overseas supply contract.
Reliability of production
It's crucial that your suppliers can provide consistent and reliable production to meet demand. Assess whether you expect fluctuations in demand for your products and consider seeking out a supplier who can respond quickly to your needs. Naturally, you should always have a backup plan for interrupted supply or unforeseen delays.
Customs requirements
Consider the added costs that may be imposed when importing, such as customs duties or any relevant quarantine requirements. Part of the cost of importing may been minimised through free trade agreements, so the remaining costs are likely to rest with any particular treatment that your goods require, such as a short stay in quarantine. Also remember your products must comply with all Australian laws and standards, and as the importer it is your responsibility to make sure your products are compliant.
Ethics and working conditions
Even though Australian workplace codes and practices may not apply as they do at home, consider pursuing arrangements with providers, who can demonstrate a commitment to ethical behaviour. Assess the working conditions - pay, duration of shifts, safety, compensation for injured workers, or use of child labour - to determine who you're willing to contract with. Ensuring your supply chain operates under a minimum ethical standard has potential benefits beyond peace of mind. It may also allow you to seek accreditation with respected bodies that have appeal to customers.
Country of origin
The Australian Consumer Law prohibits you from making any false or misleading claims in relation to the origin of your goods. While few Australians would be surprised to learn that their furniture was manufactured in Vietnam or their clothes were sewn in Malaysia, be honest and transparent when disclosing the origin of your goods.
Quality control
Even before you engage a supplier, you may want a sample of the work they can produce. You could also research the materials they specialise in, the tools and equipment they use, and where they source their base materials. Australia Post offers international shipping options that enable companies in Australia to receive samples of products from overseas manufacturers. This allows you to inspect the quality of the goods prior to reaching an agreement.
Time differences
One of the great perks of outsourcing customer support overseas is the potential to provide support centres 24 hours a day. However, this may not be necessary or practical for manufacturers. Be aware that time zone differences may cause delay in providing and receiving feedback to and from your supplier, and aim to adjust your hours accordingly, or contract with a time zone nearest to your own.
International transactions
Search for a bank whose fees and policies best reflect your requirements to help avoid any unforeseen costs. Consider the value and frequency of your transactions and the method of exchange rate calculation, to help determine where you're likely to get the best deal on your banking. Banks are increasingly adapting to consumers' needs for international transactions, so do some research and compare your options to find who is best for your business.
Finding help
No matter how extensive your research is, working with overseas manufacturers can introduce a level of unpredictability that can be easier to navigate with contacts. Contacts can be an essential source of information and advice, and they can recommend reputable and reliable suppliers. Remember that technology is your friend and you can arrange frequent video conferences to help maintain ongoing communication with your contacts.
Don't get lost in translation
Consider also how you may overcome any language barriers. A simple translation misunderstanding along the supply chain can result in drastically different results. So keep communication straightforward and if necessary, engage a trusted translator. If you have more complex, longer-term engagement with a foreign supply market, it may be worthwhile appointing an agent or employee fluent in the language overseas for ongoing assistance.
Engaging in a foreign supply market can present a range of complexities, whether legal, financial or practical. Ensure that you are aware of the advantages and disadvantages, and that you have adequately planned for potential issues. You will need a reliable network, including supply, engagement and transport services to ensure your business has the best chance of success in our competitive consumer market.


Ready to take on the world?
Read our Insights paper on the Australian small businesses that have gone global and begin charting your route there.