Diversity & Inclusion in the Workplace - Connor Shares his Trans Journey
We chat to Australia Post team member, Connor O'Rourke, about how workplaces can support their trans colleagues by creating an inclusive environment.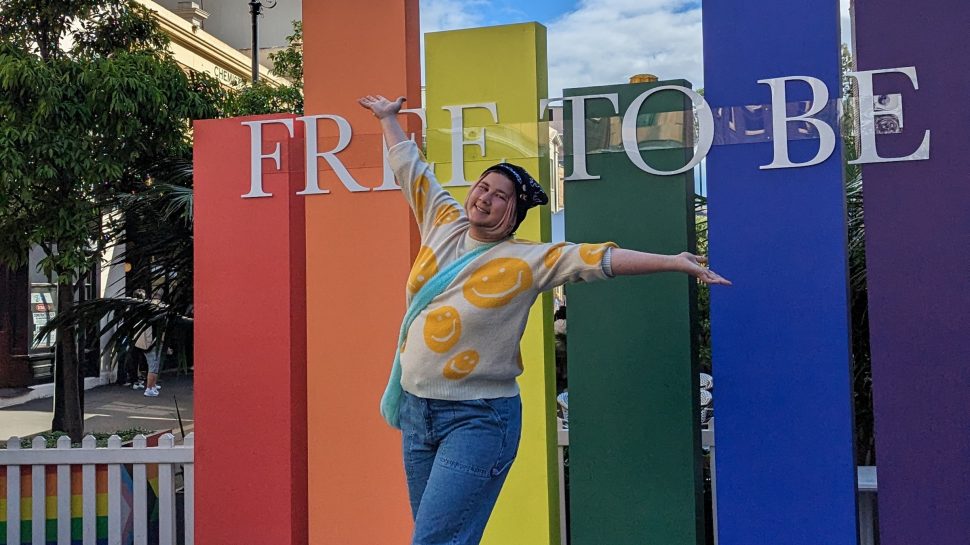 Ahead of IDAHOBIT on May 17th, we're exploring how organisations and employees can contribute to making their LGBTQIA+ colleagues more comfortable, supported and valued at work—like Connor O'Rourke, who shares his personal journey at Australia Post and discusses the importance of creating a trans-inclusive workplace.
What does IDAHOBIT stand for?
IDAHOBIT stands for International Day Against Homophobia, Biphobia, Intersexism and Transphobia and aims to educate people and raise awareness for the work still needed to combat discrimination towards the LGBTQIA+ community. The day is internationally recognised on May 17th, which was when the World Health Organisation (WHO) removed homosexuality from the Classification of Diseases and Related Health Problems.
Being transgender at work: Connor's story
Connor O'Rourke, 23, started work at Australia Post at the end of 2020 in the customer contact centre, initially by taking calls over Christmas before accepting more senior responsibilities as a Team Manager.

As a trans man, Connor uses he/him pronouns. He has recently been seconded to an Engagement Intern position within Australia Post, a global leader in terms of Diversity & Inclusion in the workplace, and shares how uplifting his experience at work has been so far.
"From day dot, I have been made comfortable with the accommodations that Australia Post has provided me. My manager was quick to let me know that Australia Post is one of the most accepting workplaces and supported my journey by helping me change my preferred name in systems."
"With each year I have been with Australia Post, I have been more comfortable and expressive in my identity and have not felt boxed into any one stereotype. I can choose how to present my gender, my asexuality, wear make-up, bind my chest and clothe myself in a way that expresses me."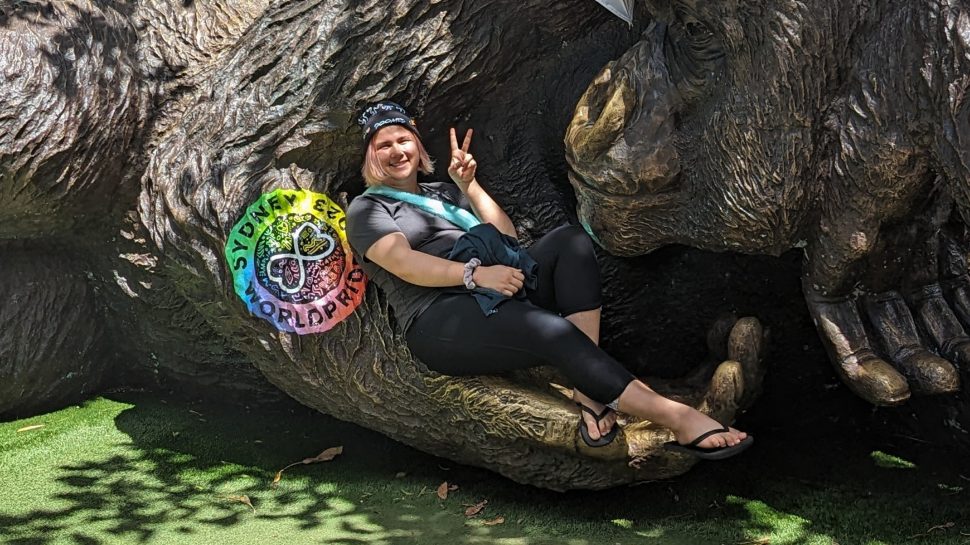 But Connor's trans journey hasn't always been easy. Like other trans people, he too has experienced discrimination and judgement in the workplace.
"Transphobia is still a real threat. I had been personally let go from a previous job when I had advised I was transgender as a teenager," he said.
According to recent statistics on the Victorian government website, 77.7 per cent of trans and gender diverse Victorians have faced unfair treatment based on their gender identity1 —including social exclusion, verbal abuse and harassment.
This is despite the fact people who are transgender are protected from discrimination by law. This means it is against the law for a business to discriminate a person because of their sex, sexual orientation, intersex status, family or relationship status—or gender and identity.
And yet, Connor's past experience shows there is still work to be done to improve the lives and rights of trans people. In 2019, the WHO officially stopped classifying transgender health issues as 'mental and behavioural disorders'2 —a positive step forward for trans people worldwide, albeit a change that was surprisingly recent.
"Transgender people and gender diversity has existed for thousands of years, and our existence is our truth. We are not a debate, we are human," he said.
Creating a trans-inclusive workplace
As part of Australia Post's longstanding commitment to creating a more accessible and inclusive workplace environment for our team members and communities, there are several initiatives that bring our values to life—like the Rainbow Peer Support Group, established by team member Stu Reynolds to provide a safe and supportive outlet for other LGBTQIA+ colleagues.
In fact, Connor joined the group to pay forward the kindness he experienced when first joining Australia Post. "I have since joined the Rainbow Peer Support Group to be that help for others who need a steppingstone in their journey," he said.
And it doesn't stop there. Similar to our Access & Inclusion Plan (PDF 8MB) and Reconciliation Action Plan, we're also developing a Gender Equality Action Plan to help ensure we are progressing gender equality within our organisation, and to help businesses around Australia develop a cohesive Diversity & Inclusion in the Workplace policy.
For other businesses looking at ways to create a more diverse workplace, proactive steps include, updating policies to be more LGBTQIA+ inclusive; providing inclusive facilities like gender-neutral toilets; starting a network support group; and sharing messages of support across internal communications.

Connor's final advice for anyone navigating the often-complex topic of gender identity inside or outside the workplace:
"I would encourage people to make conversation and talk to and about the LGBTQIA+ community. I would like to encourage people to normalise asking and using preferred pronouns, to include gender diverse people in conversation and validate their identity," he said.
"If you know someone personally, take a moment to reach out and remind them that you are an ally for them."

Join our inclusive team today

Our diverse and inclusive workplaces bring out the best in our people. We're all ages, genders and abilities, and we come from all walks of life. That's how we deliver for Australia—together.