Want to sell online? Your guide to getting started with eCommerce
Online retail is a fast-growing industry. If you want to be a part of it, read our guide to setting up an online store and learn how to sell things online.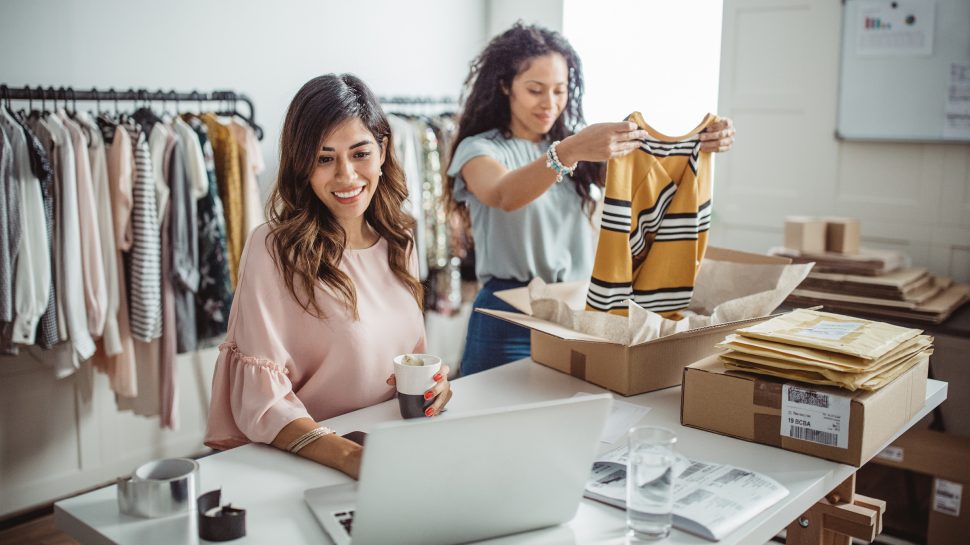 Key points
Aussie shoppers spent an incredible $62.3 billion on online physical goods in 2021.1 
Whether you already have a physical store or you're new to retail, you can start selling online in just a few simple steps.
We've covered everything you need to know about building, testing and launching your online store.

Starting out in eCommerce 
Whether you're brand new to retail or you're the proud owner of a bricks-and-mortar store, adding eCommerce to your mix is a smart move. Online retail is continuing to grow,  and selling online can deliver great rewards.
The question is, how do you get started when you want to sell things online? We've got you covered with this guide to setting up your very own online store, which runs through the eight key steps to get you up and selling. Check out our helpful guide to online marketplaces for more ideas about how to sell online, too.
Why start selling online?
Aussie shoppers spent an incredible $62.3 billion on online physical goods in 2021. That's 19.3% of total retail sales.1 Who wouldn't want a slice of this pie? An omnichannel approach to selling seems to be a must in today's retail world.  
What's more, 'bricks & clicks' stores (retailers with both physical and online stores) outperformed other categories in the last two years, growing more than 100% since 2019.1 This growth trend is prompting some pure-play online stores to open pop-up physical stores, and vice versa. Shoppers clearly love the convenience of being able to browse online and then pop in-store to touch, feel and buy the product, or browse in-store but wait until a later time to make their purchase online. 
If you currently have a retail store and are thinking about taking it online, here are some more great reasons to do so:
By giving people more options to buy, it can help boost sales.
Opening an online store is a lot cheaper than opening another physical store.
Online, you can reach infinitely more customers, particularly if you build a search-friendly online store.
Round-the-clock sales, without the need to stand at the shop counter 24/7.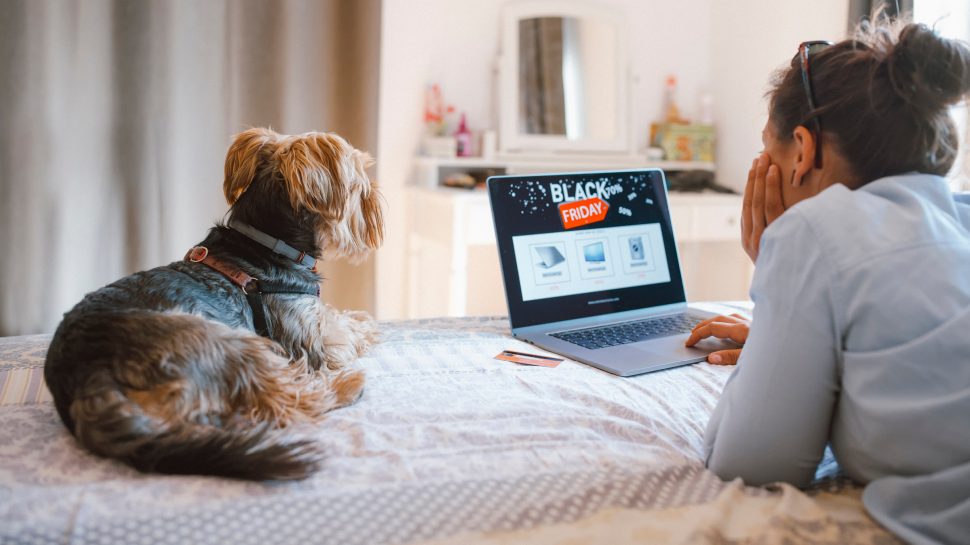 How to set up an online store
Whether you're operating out of your garage or you've got a store on the High St, the same basic principles apply when you're setting up an online store in preparation for selling things online. Follow these steps to get started, and you'll hopefully be receiving customer orders in no time.
Step 1. Choose your eCommerce platform
From Shopify to Squarespace, Magento to BigCommerce, there are loads of user-friendly eCommerce platforms on the market today. With so many to choose from, how do you work out which one's going to be right for your business? Take your time in researching your options. The platform you choose will become your digital shopfront, so you want it to be as customer-friendly and easy to operate as possible – without breaking the bank, of course. 
Here are the key things to consider when comparing eCommerce platforms:
Cost – Is it a monthly fee? A flat rate? Or does the platform charge per transaction? Get a complete breakdown of the platform's pricing before committing. 
Usability – Consider how easy the platform is for you and your team to use. Ideally, you should be able to set up and manage the online store yourselves, with minimal need for IT help. 
POS integration – Does the platform integrate with your existing point-of-sale technology? To help keep track of inventory and out-of-stock situations, not to mention to streamline banking, you'll want the two systems to talk to each other. 
Payment options – Find out what types of payment options you'll be able to offer. For example, PayPal, Square, Apple Pay and Stripe are becoming increasingly popular with customers. 
Security – All the leading eCommerce platforms should have stringent security measures in place. They should also be compliant with the Payment Card Industry Data Security Standards (PCI DSS), which are standards to help protect your data and customers' information from breaches and theft. If you're accepting payments from Visa, Mastercard or American Express, you need to show that you're PCI DSS compliant.
Support – Let's face it. Crashes can happen. Find out what the eCommerce platform provider offers in terms of tech support. Ideally, choose one with a helpful customer support team available when you need them.
Step 2. Taking care of the tech 
When you build your online store, you'll need a web address. If you haven't already, grab a URL that's as close as possible (if not identical) to your brand name. This will make it easier for customers to find you online.
Most eCommerce platforms include web hosting in their plans. Once you've chosen your platform, chat to them about any specific tech considerations. Above all, triple-check the security side of things to make sure you'll comply with PCI DSS rules. 
Also ask about how you can optimise your site's performance. These days, Google punishes sites with slower load times, so if you want to get to the top of search results, you'll need to build a speedy site. The technicians should be able to provide tips about things like optimal image sizes for fast load times, without compromising quality. Things like this are good to know before you dive into step 3.
Step 3. Set up your digital shopfront
Once you've chosen your eCommerce platform, it's time to make it your own. Most eCommerce platforms should have helpful 'getting started' guides and resources to walk you through the process of setting up your store so you're ready to start selling online. And they typically come with customisable templates and styling options to get you started. From colours and images, to copy and content, style your site to reflect your brand and your physical retail store (if you have one). Choose a style and tone of voice and stick to it across all of your channels. Consistency is key, and will ensure your customers feel like they really 'know' your brand.
Depending on how big your product range is, you'll need some time to set up your online store. It's a great idea to get professional photos of your products, ideally showing them from different angles. Keep these pics clean and simple, with consistent styling throughout. For each product, write a detailed description. Not only does this help with search (more on that below), but it will help answer customers' questions and potentially reduce the amount of customer enquiries you deal with every week. 
Step 4. Get smart about SEO 
Search engine optimisation (SEO) is key to getting your website to the top of Google search. To make your site more search-friendly, you'll first need to find out what your customers are searching for. Do keyword research to find out what they're likely to type into the search bar (use a tool like Google Trends, Moz or ahrefs to help).
Once you have a list of keywords, add them as naturally as possible to the content on each page, paying particular attention to headings and sub-headings, body copy, and ALT text for images. Don't forget to weave keywords into the page metadata, too (you're looking for the meta description and page title here).
Google also looks at things like the time it takes for your site to load, as well as the amount of content on your pages. Focus on building a quality website with a great user experience.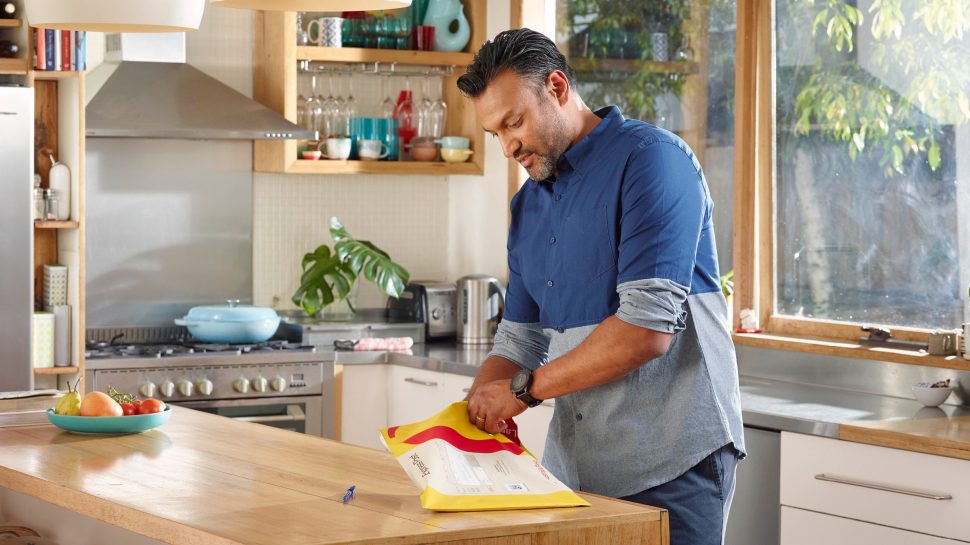 Step 5. Think about shipping and returns
When you start selling online, you need to consider your options for shipping and delivery. For example, should you offer free delivery? What about returns? Can you guarantee fast delivery? What satchels and mailing boxes will you use to send your orders? 
According to a recent survey, 42% of shoppers think retailers could improve their delivery options.2 When it comes to returns, a massive 84% of people will turn their back on a retailer after a bad returns experience.3 Online fashion retailer That's So Fetch found order sizes increased by 5-10% and customer satisfaction improved when they started offering free returns. Getting the delivery experience right will pay off, with more loyal customers and repeat purchases, especially in highly competitive markets. 
MyPost Business is a great option here, with smart sending tools to save you time. Use the online portal to create labels, manage your account, offer an easy returns process and give customers the option to manage their deliveries on the AusPost app. Even better, you can lodge your parcels in a way that suits your business; the local Post Office, street posting box or by booking a pickup. 
Step 6. Test, test and test again
Once everything is set up and ready to go, dive into testing. Get as many people as possible to test the site out on different devices and web browsers. Go through all the possible customer journeys to make sure every page and pathway delivers an optimum user experience. This includes everything from abandoned cart email triggers to 404 error pages. Leave no stone unturned in making sure your whole site is a positive extension of your brand.
Step 7. Launch and promote your online store
Now is the time to promote your online store. If you're on a budget, social media is a great place to start. Set up Instagram and Facebook profiles for your store, and get into a regular cadence with posts promoting your products and your brand. There are loads of articles, tips and advice online for using social media to promote your online store. 
If you have a physical store as well as your new online store, set yourself up on Google My Business to help pull in more customers. If you're purely online, then consider advertising on Google or social media channels while you build brand awareness. 
Step 8. Continually update and optimise your online store
Just like a physical store needs daily cleaning, visual merchandising and TLC, your online store does, too. Set aside a regular time each week to update your homepage with fresh products and promos, and check that everything is running smoothly. 
Dive into the data about your site – either through Google Analytics or your eCommerce platform's own analytics – to see where your traffic's coming from, when people are most likely to visit your site and more. Use these insights to help shape future marketing strategies and continually optimise your website. 

Want to save on parcel sending?

With MyPost Business, your savings grow as you move up the five savings bands.