How to optimise your delivery model for peak
When physical stores are at their busiest during retail peak, what's the best delivery model? Craig Bamford Australia Post Supply Chain Specialist shares ideas for optimising your model ahead of peak holiday sales.

Key points
Retailers started shipping from their stores during COVID lockdowns to help manage online order surges.
Split deliveries, double-handling and additional shipping costs can make this a less profitable fulfilment option.
A hybrid model could be the solution.
Retail logistics and fulfilment used to be relatively simple. Get the right quantities of the right inventory into the right place at the right time. Then let your customers take care of the rest – from picking out products to getting them home.
Omnichannel retail makes that fulfilment task infinitely more complex. Customers expect access to the right product at the right time whether shopping online or in store.
As eCommerce market share continues to grow, with 32% more households shopping online in May 2021 compared with 2019,1 many retailers are experimenting with 'store to door' delivery. As an additional fulfilment channel, it can help them deal with the ongoing surge in demand.
But how does store-to-door fulfilment impact profit margins when bricks and mortar stores are at their busiest during peak periods?
US analysis estimates the operating margin for a $100 sweater shipped from the DC to customer is $36. If it ships from a business's store, the margin is just $17 – making it the least profitable fulfilment channel.2
We see five contributing factors to this margin gap.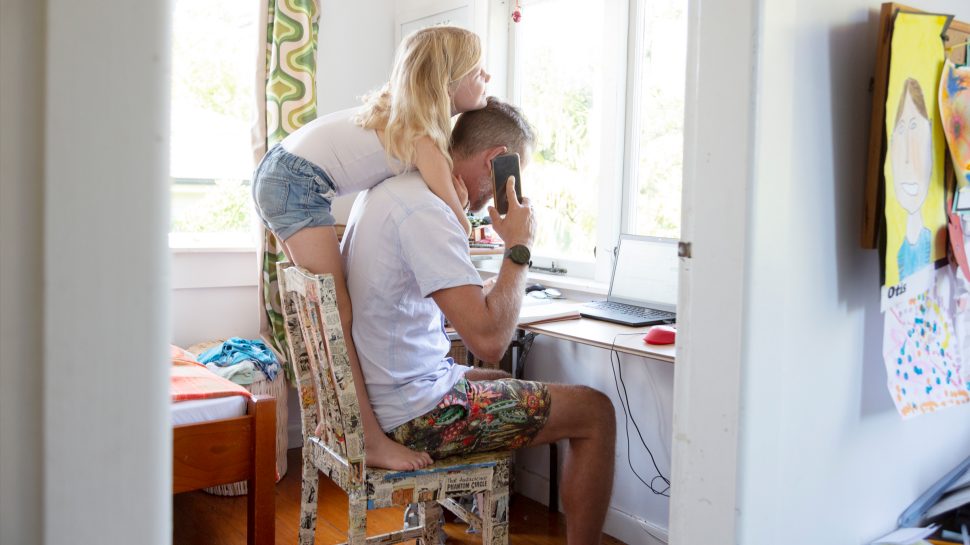 1. Duplicate shipping
Shipping from your business's store to your customer's door incurs one freight cost. But then you also need to replenish your store.
The risk of split shipments can further complicate this.
Let's say a customer orders three items. Two are located in the DC but the other is only available at one of your stores. In some cases, it may be more cost-effective to ship the store item back to the DC, and send one parcel with all three items to the customer. However, it's important to give the customer a choice if this option is likely to extend delivery time or impact delivery costs.
Australia Post has helped customers develop smart analytics to determine the best fulfilment approach to manage delivery costs.
2. Fulfilment time
Fulfilling ad hoc online orders in your store is also less efficient than in a warehouse operation, with staff potentially needing to improvise packaging and labelling before physically lodging at a Post Office. With increased store foot traffic and increased online order volumes this may become costly.
3. Opportunity cost
When sales staff could be serving customers in your store, their labour costs for fulfilment are no longer 'free'. And when your stores are at their busiest in the holiday rush, you need everyone on the floor – not packing ad hoc parcels in the stockroom.
If customers are physically in the store and don't get help finding the item they need, they're more likely to look elsewhere.
4. Prioritising speed over freight costs
Many retailers believe shipping from their store to local customers will be faster. However, that's not always the case.
Our Supply Chain Consultancy team recently identified $3million in potential freight savings for a major variety store group, simply by consolidating its ship-from-store model from 179 to 28 'superstores'. Those savings would be realised in just four months, a significant boost to profit margins.
A hybrid model like this is one way to optimise supply chain efficiency and still meet demand during peak surges.
5. Preparing omnichannel fulfilment for peak
If you are planning to use your stores as part of your omnichannel fulfilment strategy, now's the time to start preparing them for the holiday peak:
Set up an allocated space
Order enough materials and packaging
Check the accuracy of your inventory systems
Look for ways to standardise processes as much as possible.
To ensure this strategy is profitable, you may need to invest in new capabilities. Australia Post's supply chain consultancy service can help, guiding you on untapped opportunities to reduce costs and improve efficiency.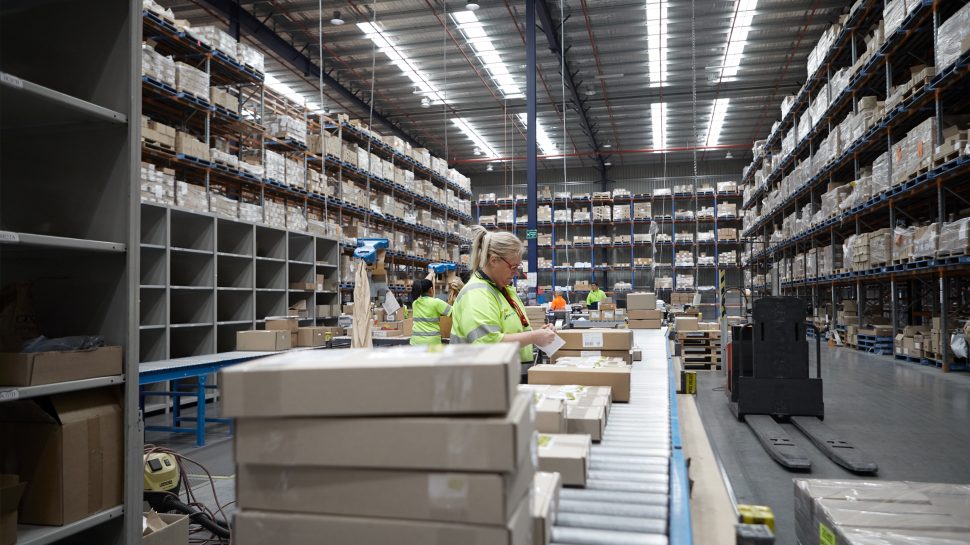 For support with your supply chain, please speak with your Australia Post Account Manager.