How prepared are you and your business in the face of disaster?
Emergencies like bushfires, drought and flood can have a devastating impact on communities, and on local businesses trying to stay afloat. And it can be hard to know who to turn to when disaster strikes. That's why Australia Post is partnering with Australian Red Cross to help communities and businesses prepare for and recover from disasters.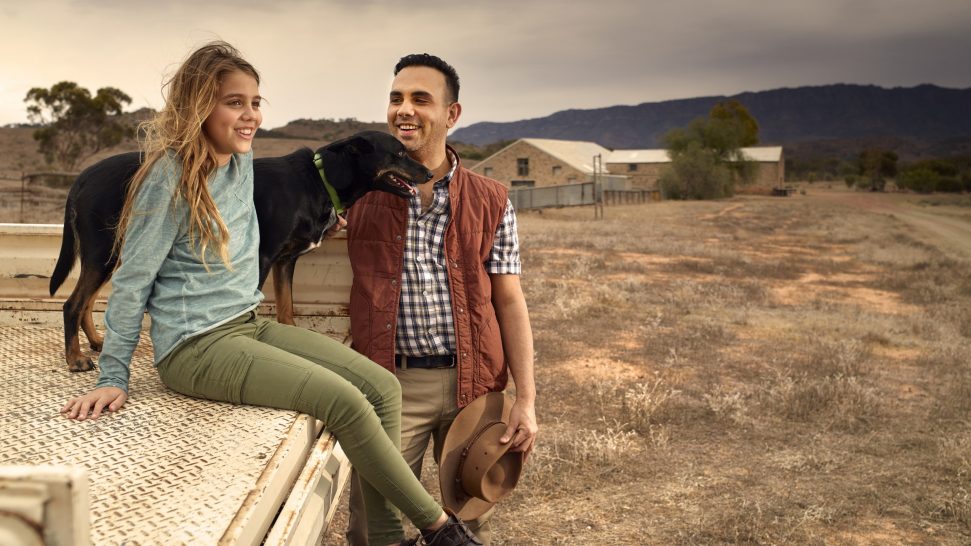 Key points
Australia Post and Australian Red Cross have partnered to provide businesses and communities with essential information to help them prepare for – and recover from – disasters like bushfires, flood and drought.
During the bushfires, Red Cross supported 49,718 people through 37 fire events.
To date, Red Cross has disbursed more than $150m, including grants, to over 4,800 Australians. Partnering with Australia Post has helped Red Cross expand its reach and seen more people come forward for grants.
Four steps to creating your own Business Emergency Preparedness Plan.
Emergencies like bushfires, flood and drought can have a devastating impact on communities, and on local businesses trying to stay afloat. Communities affected by disaster usually need everything, all at once: funds, food, shelter, information, even just a friendly ear for a chat and, when social distancing allows, a hug.
Ahead of Emergency Preparedness Week on August 31, Australia Post is supporting Australian Red Cross to provide Australian communities and businesses with the information they need to prepare for – and recover from – disaster.
Australia Post has distributed a special postcard to residents in designated high-risk areas across the country that outlines a plan for safeguarding important documents, family memories and keepsakes.
Two trusted Australian organisations, coming together
Getting behind the campaign, Australia Post Executive General Manager Community and Consumer Nicole Sheffield said supporting Emergency Preparedness Week is part of Australia Post's ongoing commitment to Red Cross since it signed on as a National Community Partner in June.
"Australia Post has a connection with every Australian and we've seen first-hand how strong communities can be when they're informed.
"When disaster strikes, communities turn to their local Post Office for information and assistance, so we know how important this message is and we're pleased to be using our network to make sure it reaches areas that are most at risk."
"We're delighted to be officially partnering with Red Cross, as we've informally worked with them for many years and we know the great work they do in getting help to those who need it."
Australian Red Cross echoes the sentiments on the importance of emergency preparedness. Chief Executive Judy Slatyer says, "Both Australia Post and Australian Red Cross have a trusted, local presence in communities. We want to work together to help communities be better prepared, and spread the message on what individuals can do to prepare for disaster. And then, how to help as fast as we can."
What the partnership means for Australian communities
This partnership sees Australia Post as a National Community Partner and the Official Postal and Logistics Provider of the Australian Red Cross. This means that response services and support can be deployed as soon as disaster hits. With over 4,300 Post Offices and a national workforce of over 55,000 people, Australia Post has a strong connection to communities throughout the country.
"After the fires, Australia Post used its logistics and its people to raise funds," Judy says. "Red Cross drew on our experience of disasters to create grants that helped people find a safe place to stay, or repair their homes, or with funeral or hospital costs. Then Australia Post helped spread the word into communities so people could come forward and get these grants. It's a unique and highly effective partnership."
Australia Post's priority over the next three years is championing disaster response, recovery and preparedness in order to continue supporting communities through these emergencies.
Providing community support during the bushfire crisis
Australia Post played a pivotal role in the community throughout the 2019-2020 bushfires. When the fires hit the beachside town of Bateman's Bay on New Year's Eve, the Bateman's Bay Post Office quickly became a community hub throughout the disaster recovery.
Locals streamed through its doors to get information, charge their phones (electricity was out in the rest of the town), and mainly to see a familiar face. In times of crisis, one of the most important coping strategies is simply having someone to talk to. This was even easier in the Bateman's Bay Post Office as the staff are locals themselves.
"Our people are also part of the communities – their customers are their neighbours and friends," explains Emma McClements, Australia Post Community Partnerships Manager – Disaster Lead.
Disaster recovery in action
During the fires, Red Cross supported almost 50,000 Australians. Since then it has disbursed more than $157m to over 4,800 people who have lost homes or loved ones, sustained injuries or needed to repair their homes. More aid goes out every day as people come forward for grants.
One grant recipient, Annie, from the bushfire-affected town of Rosedale in NSW, says, "When we go through rough patches in life, it is the kindness of other people that allows you to manage. Red Cross harnessed the kindness of Australians. It wasn't just the money that made a difference; it was Red Cross people at the evacuation centres who sat down with you, offered comfort, got your details and said, 'How can we help?'"
What emergency preparedness could look like for communities and businesses
As we've seen with the COVID-19 pandemic this year, in addition to fires and drought, no business or individual is immune to disaster. And while we can't prevent emergencies from occurring, we can reduce their impact on how much they affect us by doing a little bit of planning and being prepared.
Being as prepared as possible can make an emergency less stressful, give you more control, and reduce the impact on you, your employees, and your family. Creating an emergency plan for your business takes no time at all – as little as five minutes can bring huge benefits when it really matters.