How to prepare your business for a natural disaster
Emergencies like bushfires, drought and flood can have a devastating impact on communities, and on local businesses trying to stay afloat—and it can be hard to know who to turn to when disaster strikes. That's why Australia Post partners with Australian Red Cross to help communities and businesses prepare for and recover from disasters.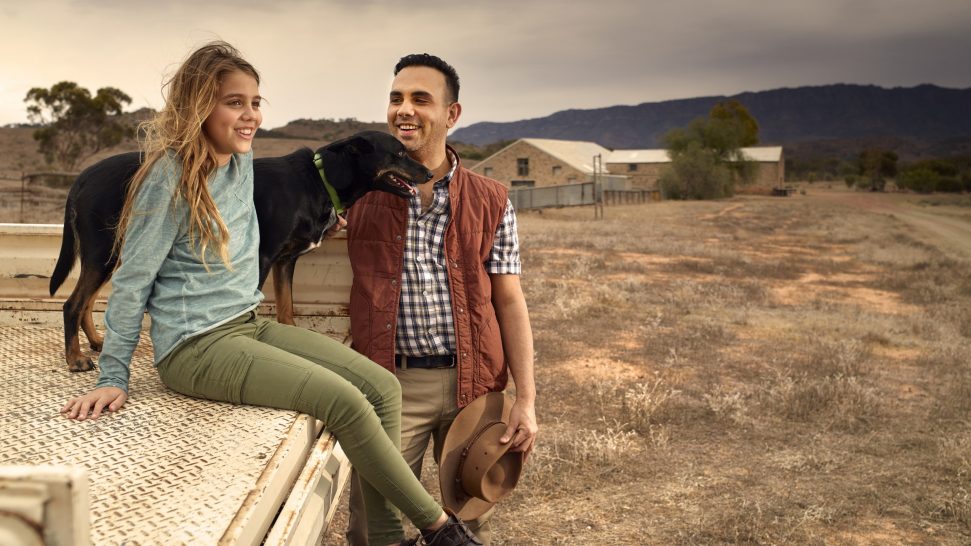 Key points
Australia Post and Australian Red Cross have partnered to provide businesses and communities with essential information to help them prepare for – and recover from – disasters like bushfires, flood and drought.
Since the bushfires of 2019-20, Red Cross has supported 318,972 people across 114 Australian disaster events and is still working closely with many communities, helping them to recover from significant bushfires, floods and other emergencies.
Australia Post has collected more than $1.7 million in public donations to Red Cross to help disaster response, relief and recovery.

As we've seen with the COVID-19 pandemic, in addition to fires, floods and cyclones, no business or individual is immune to disaster. And while we can't prevent emergencies from occurring, we can reduce their impact by doing a little bit of planning and being prepared.

Read on to learn how to prepare your business for a natural disaster using expert advice from the Australian Red Cross, including real stories from those who were impacted by the recent floods.
1. Get in the know
Educate yourself on the risks in your local area; is your community prone to floods, fires or cyclones? Check your local government website for more information, learn the emergency phone numbers in your area and find out where to get important updates, such as your local ABC Radio station.
It's also imperative you try to remain calm—find a way to manage stress that works for you, such as taking deep breathes, talking to yourself in a positive way, and helping those around you. Find out more about getting in the know on the Red Cross website.
2. Get connected
Highlight three meeting places for your employees (or household) to gather in case of an emergency. Identify a network of people who can help you if things go wrong—for example, people you can talk to, or who can physically lend a hand if you need help. Find out more about getting connected and how it can help you in an emergency.
3. Get organised
Make sure you've got up-to-date insurance, and that all your important documents are in one place (staff details, business plans, employment agreements, NDAs, medical information, and insurance). It's recommended you scan these documents and store them in the Cloud. Find out more about getting organised and how it can reduce stress and save you precious time as you recover.
4. Get packing
Write a list of both personal and business items (such as cash, credit cards, and essential documents) that are important to you, as well as things like water, candles and matches. Find out more about what to pack in advance to avoid additional worry in times of crisis.
Being as prepared as possible can make an emergency less stressful, give you more control, and reduce the impact on you, your employees, and your family. Creating an emergency plan for your business takes no time at all—as little as five minutes can bring huge benefits when it really matters.
Two trusted Australian organisations, coming together
Australia Post is a National Community Partner and the Official Postal and Logistics Provider of the Australian Red Cross. This means that response services and support can be deployed as soon as disaster hits. With over 4,300 Post Offices and a national workforce of over 55,000 people, Australia Post has a strong connection to communities throughout the country.
"Over the last three years in response to both fires and floods Australia Post has used its logistics and its people to raise funds. Australia Post has used its network to accept donations to relief efforts supporting Red Cross on-the-ground assistance and support and cash grants for immediate relief.
Australia Post will continue to champion disaster response, recovery and preparedness in order to support communities through these emergencies.
Providing community support during the bushfire crisis and then the floods
Australia Post played a pivotal role in the community throughout the 2019-2020 bushfires. When the fires hit the beachside town of Bateman's Bay on New Year's Eve, the Bateman's Bay Post Office quickly became a community hub throughout the disaster recovery.
Locals streamed through its doors to get information, charge their phones (electricity was out in the rest of the town), and mainly, to see a familiar face. In times of crisis, one of the most important coping strategies is simply having someone to talk to. This was even easier in the Bateman's Bay Post Office, as the staff are locals themselves.
Annie, a resident from the bushfire-affected town of Rosedale in New South Wales, says, "When we go through rough patches in life, it is the kindness of other people that allows you to manage. Red Cross harnessed the kindness of Australians. It wasn't just the money that made a difference; it was Red Cross people at the evacuation centres who sat down with you, offered comfort, got your details and said, 'How can we help?'"
In 2022 when major flooding swept through large parts of Queensland and New South Wales, the local Australia Post teams swung into action while accepting donations nationally at Post Offices for the Queensland and New South Wales Floods Appeal. Every cent raised was given to Red Cross and used to provide cash relief grants.
Tina Cotroneo, manager of the Ballina Post Office, explains how generous people have been throughout the wonderful initiative.
"We have people all the time coming in wanting to give money. The fact that this was for a local charity was fantastic. People embrace that," Tina says.
"I've been blown away by people's generosity. It's amazing. The whole flood has brought the community closer together. I see that when we go out and everyone's talking about it. They're sharing their stories and supporting each other and saying, 'Hey, it's gonna be okay, we're gonna get through this.'"

Download our free business disaster guide to help get you started
Australia Post has created the Prepare. Respond. Recover. guide, providing you with a range of resources, including those of our partner Australian Red Cross.