Forecasting the future
Please note that we're no longer taking on new customers for the Decipha service mentioned in this article.

Futurist Anders Sörman-Nilsson forecasted the digital transformation imperative well before COVID-19 made it a lifeline for people and organisations. He reveals what's next – and how your organisation can apply future thinking to this year's plans.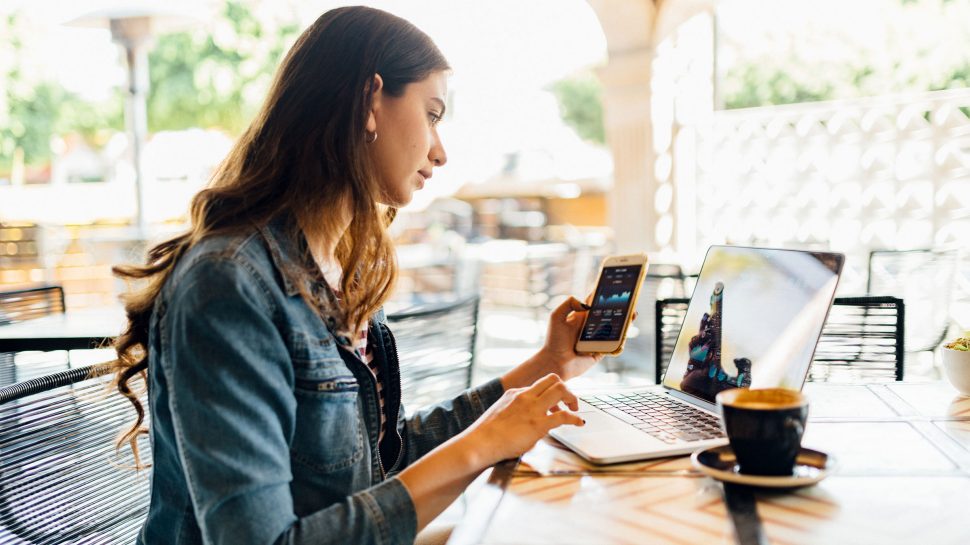 Key points
Imagining future scenarios can help you prepare for the future, and accelerate into the new status quo.
With remote working likely to stay, organisations might re-think their physical space requirements.
Every organisation is now a tech company; the next frontier is enhancing digital experiences to remove the friction of mundane tasks.
The crises of 2020 reshaped business models and altered employee and customer behaviours. But it also accelerated transformation across many sectors – changes that were already underway. And turning the status quo on its head may lead to positive changes in society and a surge in human creativity. We have seen this in previous crises, from the Renaissance1  following the Black Death, to the sharing economy that emerged from the 2009 financial crisis.2
Futurist Anders Sörman-Nilsson believes we are at the beginning of a "re-set, and potentially a renaissance." He helps organisations around the world scenario plan, in a role that is part risk management, and part business science fiction.
"In 2020 we saw some organisations that were vulnerable; they had not made investments in digital infrastructure, and this became critical in a year where technology really became our lifeline," he says. It was an imperative he had predicted eight years earlier in his book Digilogue: How to Win the Digital Minds and Analogue Hearts of Tomorrow's Customer.
"Digital disruption was the precursor for transformation, but COVID created a burning platform," he says.
While future predictions are never definitive, Anders says "imagining emerging future worlds can help us prepare for tomorrow, and enable us to accelerate out of the curve today."
For leaders navigating this uncertainty, he shares three important trends to consider.
1. Untethering from the head office

Work has become a thing you do – not a place to go. 'Connectography', a term coined several years ago to describe a future shaped by connectivity rather than physical borders, has become a reality out of necessity.3
Anders believes the widespread uptake of remote working throughout 2020 could signal a longer-term de-urbanisation trend. "People are untethering from the CBD and moving to regional areas because they can work anywhere," he explains.
"This raises questions for businesses that previously had a big presence in the CBD. Do you need a headquarters at all – or will space in a business centre on the periphery suffice? Where does your talent want to live, and can you keep them engaged without a long commute?"
Thinking about these questions before leases are due for renewal may provide opportunities to significantly reduce a major fixed cost – and reimagine the way your people work.
If staff work from home two to 2.5 days per week, the uptake of CBD office space could fall by up to 15% in 2021 according to one estimate.4 And this number already takes into account the need for increased workspace ratios to accommodate socially-distanced collaboration.
Anders says we may see more sub-letting of CBD space in the short term, but having signage on a scaled down flagship building is still partly a branding exercise. "I expect to see more investment in collaborative workspaces in a hub and spoke model – smaller outposts closer to the places people are moving to for lifestyle reasons."
This decentralisation could in turn accelerate the government urban planning strategies – such as Greater Sydney's Metropolis of Three Cities, which envisages the majority of residents live within 30 minutes of work, education and health facilities.
However, a dispersed and remote workforce can also present new challenges when it comes to physical document sharing – such as contracts or paper-based applications. When physical mailrooms couldn't operate during coronavirus lockdowns, Australia Post's Decipha service supported 40 government and financial organisations by digitising their inbound mail – scanning and securely transmitting documents.5
2. Ensuring essential supply
2020 also shone a spotlight on the fragility of 'just in time' global supply chains, and how just one unexpected event could bring networks and even industries to a standstill.
"When the pandemic hit, there was no slack in the system," says Anders. "We need to think differently about how goods are sourced – including local manufacturing, sustainable practices, and digital traceability."
When Australia's health services were advised to increase PPE stock, obtaining enough essential supplies was only part of the challenge. They also had to quickly find partners to help them warehouse the increased inventory, and deliver essential equipment.
The experience in the US, on the other hand, shows how negotiating group purchasing contracts to the cheapest bid could lead to unanticipated risks. America's largest domestic manufacturer of N95 and surgical masks had repeatedly warned of potential supply chain challenges if procurement models depended on cheaper sources in China – and failed to build a stockpile.6 By the time the crisis was in full swing, it had to turn away orders for hundreds of millions of face masks a day.
"Building some slack into these systems might not seem like the most optimised supply chain model," notes Anders. However, investing in data could support more intelligent supply chain decisions, and enable grater adaptability into every part of the chain.7
3. Replacing mundane tasks with the human engagement
While eCommerce transactions soared during 2020, customers were also spending much more time engaging with services online – researching, evaluating and comparing their options digitally.
"In this sense, we are all technology companies now," says Anders. "Businesses that aren't visible online are less likely to get a look in. It's time to reduce the friction of mundane routine work at every stage of the customer journey."
For example, AI-powered chatbots can answer your most common customer queries online, and give customer service staff more time to focus on more complex problems. This has been proven to improve customer satisfaction ratings.8
Another common friction point is the need to securely verify identity – especially as more services move online. In 2020, the number of consumers using Australia Post's Digital iD™ service more than doubled year on year – while uptake by business and governments increased by 85%. It's the first form of digital identity in the country to be accredited by the federal government's Digital Transformation Agency, and is running pilot partner programs with payment platforms including Mastercard and eftpos as part of the evolving 'identity-as-as-service' market.9
From payments to home food delivery, consumers also learned to avoid 'the human touch' in 2020. During the pandemic, eftpos claimed 400% growth in its mobile payments business as Australian consumers turned to contactless payments,10  and Anders expects this trend to continue along with contactless deliveries.
"Again, it was a trend that was already happening, but safety concerns with COVID has thrown fuel onto fire in terms of contactless everything."
Whether we are at the beginning of a "great re-set" or simply establishing a new status quo, there are opportunities to re-evaluate the way Australians live, work and connect. Investing in new tools and models now can help you keep your workforce and customers engaged, and meet ever-evolving expectations of convenience and needs for safety.


To learn more about how businesses are taking responsibility for a sustainable future, download the small business sustainability in a COVID-19 world whitepaper.

Sustainability and supporting people, the economy and the environment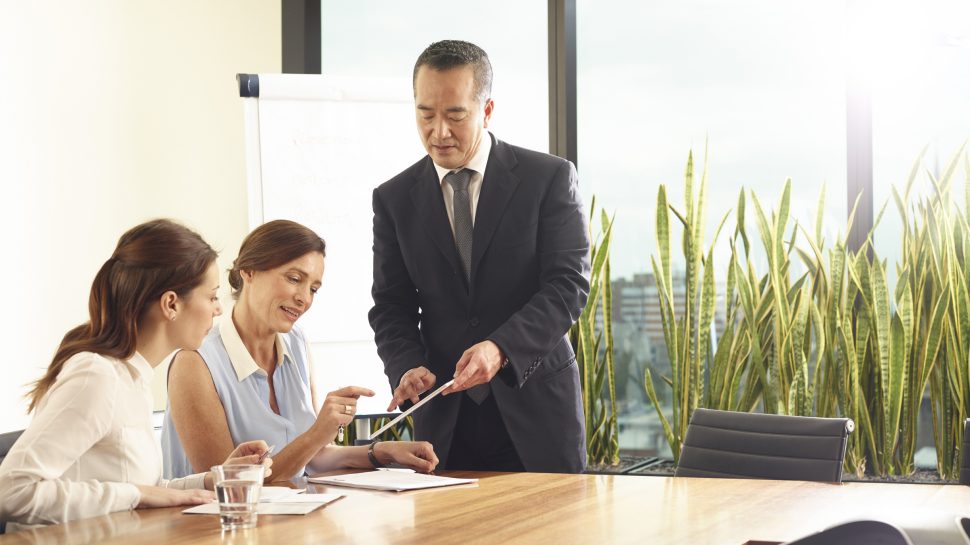 Sustainability and supporting people, the economy and the environment