Entrepreneur or investor - which one are you?
Many of us have thought about starting our own business with varying degrees of ambition. But investors can be equally important in driving business success. So are you better to start a business or to invest in one? Here are six questions to ask yourself before you take the plunge.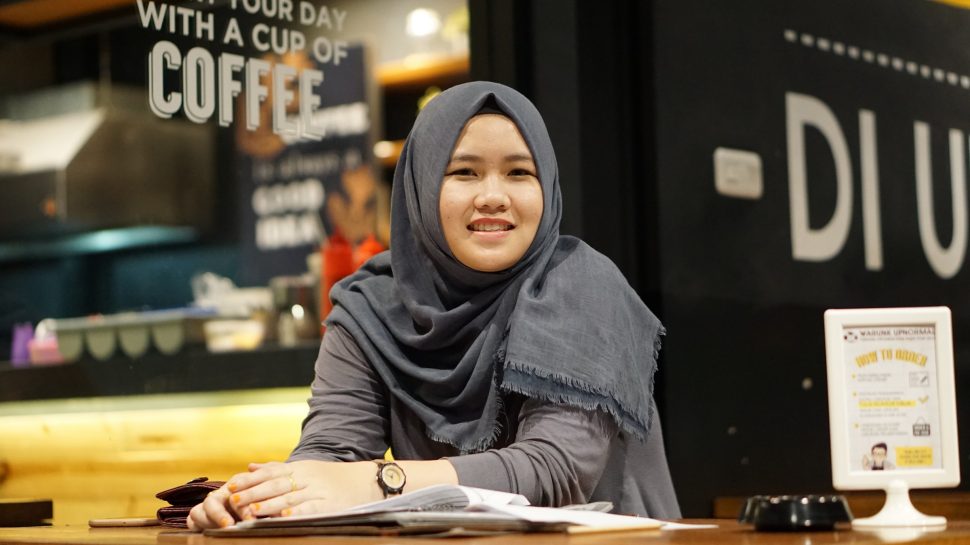 Are you an entrepreneur?
Entrepreneurship is more than a "spontaneous phenomenon", a report from the federal Office of the Chief Economist, entitled Australian Innovation System Report 2015, points out. Among the features of the entrepreneur, chief economist Mark Cully says, are knowledge of markets and customers, experience, innovation and an eye for opportunities.
"Entrepreneurs mobilise ideas, people and resources to act on business opportunities," the report explains. "By finding new ways of creating, delivering and capturing value, visionary entrepreneurs are important game-changers who defy old business models, rewrite the rules, and define new traditions in their industries."
Digital transformation of the economy also means that just about every business owner needs to be entrepreneurial. No company is immune to the impact of interconnected technologies, changing consumer behaviours and disrupted business models and markets. Differentiation has always been an advantage, particularly for small businesses. Now it's essential.
Are you willing to learn?
Entrepreneurialism used to be considered innate: you either had it or you didn't. This may still prove to be the case, but today there are many more ways for those starting a business to learn the entrepreneurial ropes.
The Entrepreneurs' Organisation is a global network that provides peer networking forums, mentorships and an online platform for sharing and creating deals. Other groups include Anthill, "an online community for entrepreneurs, business builders and innovators", the FlyingSolo micro-business community and, for women entrepreneurs, Business Chicks.
Universities have also entered the sector. According to the University of Western Australia's Associate-Professor Tim Mazzarol, who specialises in entrepreneurship, innovation and small business, nine out of 10 Australian universities offer entrepreneurship and small business courses and a third offer postgraduate programs. The University of Sydney is home to start-up accelerator program Incubate, which has already launched several successful businesses.
Victoria University in Melbourne recently appointed Gus Balbontin, the former chief technology officer of travel publisher Lonely Planet, as entrepreneur-in-residence. He believes universities can play a valuable role in nurturing entrepreneurs. "[S]tudents need to learn how to think, communicate and above all be entrepreneurial to succeed in a complicated future," he says.
Would you be better to invest and learn?
You may aspire to follow in the footsteps of heroes such as RedBalloon founder Naomi Simson or Ruslan Kogan, the driving force behind online department store kogan.com. Or you may be looking to get a foothold in a growth company as an investor, or to brush up on your skills before taking the plunge in your own business.
Whatever your goal, if you structure your investment the right way, you'll have the opportunity to learn everything you need to know about running a successful business – from financials to marketing – and you'll also have the opportunity to review growth plans that will help you formulate your own business plan.
How do you find the right business to invest in?
Although it may not have the same cachet, investing in someone else's business can be just as profitable and as stimulating as starting your own. Frank Cooper has owned several successful businesses. These days he prefers to invest in high-growth, entrepreneurial companies and is part of private investment group Melbourne Angels.
If you decide to invest rather than start a business, it's important to assess not just the balance sheet but also the personalities involved. Cooper says one of the biggest obstacles can be the business's founder. He calls it "founderitis", where the founder won't listen to others, is reluctant to delegate and has a tendency to micro-manage. These qualities may be great for a start-up but can be detrimental when the business is ready for the next phase.
Another problem arises when there is more than one founder. In the business's early days, founders work with a united purpose. But as the business grows, they tend to go in different directions.
For major investments in a business, Cooper will sometimes take a role on the board, allowing him to "watch, counsel and caution". If there are other investors in the business, he says, it's important to make sure they are "well regarded, successful people" you can work with.
"It becomes a bit of a club when you invest with someone in a business," Cooper says. "It's more stimulating, it brings other competencies into the pool and it reduces the risk of mistakes."
Can you get in at the start of a start-up?
If you want to influence the course of a new business as an investor, it's critical to get in early. In the beginning, the founder is naturally the main driver of product innovation, sales, customer relationships and profitability.
But as the business matures, more capital will be needed to take the business to the next level. Growing companies seeking expertise and investment need experienced executives ready to take the plunge into an entrepreneurial environment.
The Australian Investment Network offers a service that matches companies with early-stage investors. Often these businesses will not have launched yet and will be seeking seed capital for market research or product design. Since some may not actually go on to launch to market, there is a high degree of risk involved with this early-stage investment.
Can you keep your eye on the customer?
Whether you decide to invest in a business or take the plunge and start your own, you'll need to keep a razor-sharp focus on the customer. At every turn, put yourself in your potential customer's shoes – assess your business through the eyes of a customer.
Balbontin, the former Chief Technology Officer of Lonely Planet turned investor, business founder and adviser, says he's seen the consequences of losing customer focus in businesses both big and small.
"I've experienced both the rigour and complex dynamics of a publicly owned corporation and the speed and idiosyncratic decision-making of a single-shareholder," he says. "Many businesses make the mistake of distancing themselves from their customers and forgetting why they exist."
Start or invest: 5 key factors
Is this you? Successful entrepreneurs have the "can do" attributes of passion, drive, self-belief, determination and innovation, plus a knowledge of markets and customers, experience, innovation and an eye for opportunities.
Innovate or perish. Differentiation has always been a business advantage, now it's essential. Whether bringing your own idea to market or investing in a start-up to promote somebody else's, innovation is at the heart of the start-up.
Experience counts. If you are a seasoned executive ready to take the plunge into an entrepreneurial environment, your expertise is just what growing start-ups are looking for.
L-plate entrepreneurs. Nine out of 10 universities offer courses in entrepreneurship, as do new private colleges such as BSchool.
No need to go it alone. "It becomes a bit of a club when you invest with someone in a business," says business angel Frank Cooper.