5 MyPost Business tips from Bundaberg West PO
Mike Booth, licensee at Bundaberg West PO for 25 years, shares his tips on making the most of MyPost Business.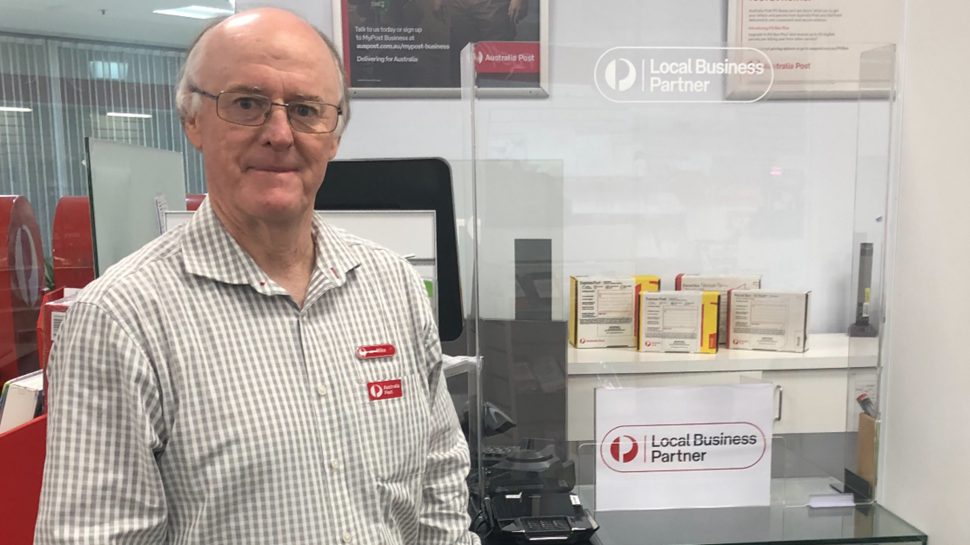 Key points
Mike Booth, Bundaberg West LPO Manager, sees a big part of his role as to partner with business customers to help them embrace eCommerce.
The MyPost Business website and live chat service are useful first ports of call, then business customers can also chat to the experts at their local Post Office.
Customers can add their MyPost Business QR code to their digital wallet so it's easy to scan, and use Australia Post packaging for added benefits.

As licensees of a busy, six-terminal LPO in regional Queensland, Mike Booth and his wife Rosalie know how crucial business customers' success is to the community as a whole.
"We place a lot of emphasis on our business customers – in my opinion, they are the future," says Mike. "Our role is to partner with them to help grow their business, particularly as so many of them have now embraced the eCommerce space."
Mike's close partnership with his MyPost Business customers has given him a detailed insight into the platform and how it works best for businesses. Here are his top 5 tips for getting the most out of your MyPost Business account.
Once we've signed up a customer to MyPost Business, we encourage them to spend some time on the website, familiarising themselves with the process. We also highly recommend watching the videos in the support area, as they provide a great summary of how MyPost Business works.
Tip 2: Use the live chat service for troubleshooting.
We advise our customers that almost all of their queries can be resolved by viewing the MyPost Business website and Toolkit (PDF 1.4MB), and we absolutely encourage them to use the live chat service, available 8am-6pm AEST Monday to Friday. 
If you can't find the answer you need, by all means call your Post Office or come in for a visit, but always try to resolve issues via live chat first.
Tip 3: Scan your MyPost Business QR code when you lodge parcels.
If you pay for your postage labels at the Post Office, remember to scan your MyPost Business QR code so your parcels earn you savings.1 You can add your MyPost Business QR code to your digital wallet so it's easy to scan.

Tip 4: Use Australia Post packaging for added benefits.
We encourage customers to use Australia Post's product range, where appropriate, as it provides secure transit of your items, can reduce the requirement on having to measure your items and can also enable you to send more for less with items under 5kgs.
Tip 5: Talk to the experts at your local Post Office.
Without doubt, the biggest advantage Post Office managers have is the ability to talk face-to-face with our MyPost Business customers, giving them confidence in the service we offer and the security of knowing that a representative from the local Post Office is there to assist them.
Ninety percent of our MyPost Business customers have been introduced to the service by our friendly staff members. So, the best way for a business to understand more about how MyPost Business might benefit them is for them to call in to their local Post Office. And, even better, it's completely free to join!