Dr Wendy Page: Achieving positive health outcomes in Indigenous communities
NT 2021 Australian of the Year, Dr Wendy Page, talks about her fight to reduce strongyloidiasis infection, the healthcare gap that still exists and steering her life by the serenity prayer.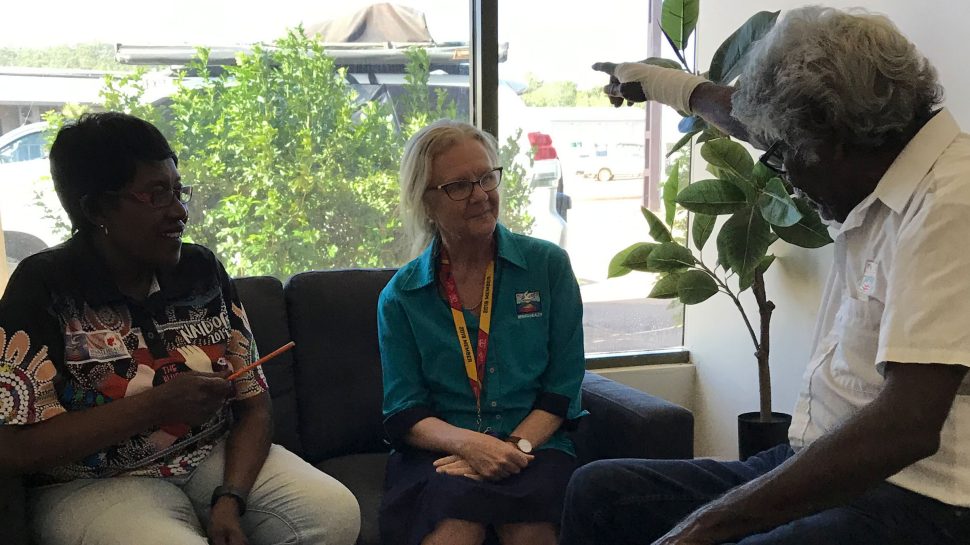 East Arnhem Land sits in the northeast corner of the Northern Territory, about a 13-hour drive from Darwin. The area is home to one of the largest Aboriginal-owned reserves in Australia and renowned for its stunning wilderness, remoteness and rich Yolngu culture.
In the early 1990s, East Arnhem Land became known for something less welcoming - the Strongyloides parasite. At the time, few had heard about this two millimetre roundworm but they came to know its name and the potentially fatal disease it carried, strongyloidiasis.
The Strongyloides parasite lives in the small intestine and can be picked up by walking on damp grass or soil contaminated with its larvae. Despite an estimated 370 million people being infected worldwide, strongyloidiasis remains a globally neglected tropical disease. At least it was in Australia until Dr Wendy Page lost a good friend and health worker to disseminated strongyloidiasis in 1999.
Wendy has spent over 30 years working to improve the health of Indigenous communities. In 1993, she joined the Miwatj Health Aboriginal Corporation in Nhulunbuy where she is now medical director.
Some Indigenous communities are said to have the highest rate of strongyloidiasis in the world. In East Arnhem Land, about a third to half of the population has been infected by it.
Rocked by her friend's death, Wendy dedicated her life's work to improving the rate of prevention, diagnosis and treatment of strongyloidiasis. She says, "My friend sits on my shoulder every day telling me to get rid of this parasite. Her death will not be in vain."
Wendy's efforts have since reduced the prevalence of strongyloidiasis in East Arnhem Land from up to 60% to below 10% in some communities. A big part of her work also involves awareness raising and education. Wendy organised the first national strongyloidiasis workshop in 2001
Subsequently the National Strongyloides Working Group was established, now known as Strongyloides Australia Incorporated. She has published papers which are used by other medical practitioners. Today she's recognised as a world-renowned expert on strongyloidiasis.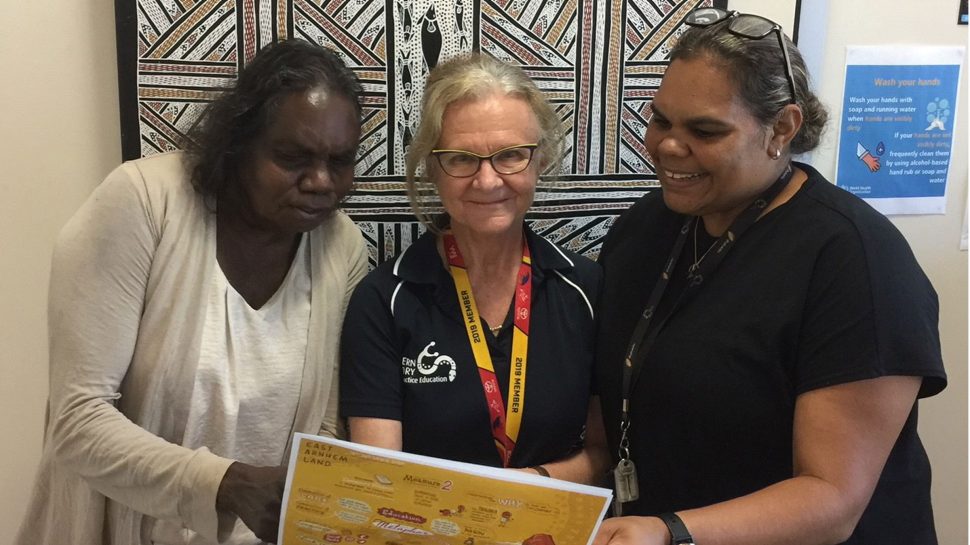 Persistence and perspective

The results of Wendy's work are far reaching but she says there needs to be more research and better diagnostics for this disease to be truly eliminated from Indigenous communities. And that, she adds, begins with making the fight against strongyloidiasis a public health priority.
Wendy and her team have now developed a system to help them manage strongyloidiasis as a chronic infectious disease that's preventable and treatable if diagnosed early.
"We're now able to measure prevalence and introduce interventions that make a difference. If there's a hotspot, we treat the infected. If we find people who've been reinfected then we identify where that happened and address the problematic environmental and health issues.
"This isn't a disease that only relates to Indigenous people. It's living conditions that have enabled it. The Indigenous communities have made it very clear that they don't want to have such a rare disease. And I know that we're making a difference in this region."
Wendy says she's had to dig deep for the courage to keep championing the treatment of strongyloidiasis in the face of many detractors who have questioned or dismissed the need to give it mainstream attention.
"It's about taking the story further when there are obstacles in your path. But if you're persistent, you'll have some success. What's fantastic is that more people are aware of this disease today than in the past."
On days that feel overwhelming, Wendy says she shifts her perspective by literally looking out the window and telling herself, "We've got blue sky and no COVID-19. Things are good." And at the end of the day, she takes a walk with her husband along Middle Beach.
"For me, it's connecting with the salt water and remembering that we're just a drop in the ocean. And then I just feel blessed and privileged to have such an amazing life and being able to spend so much of my career in this region."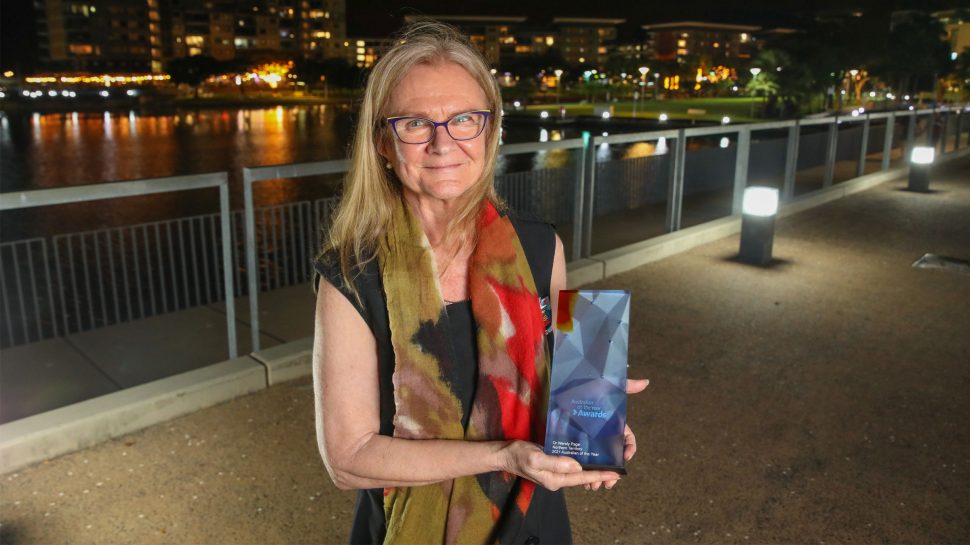 A heart-centered practice and life

As with many others who dedicate their lives to the greater good, Wendy too is generous in passing on her knowledge and wisdom to the next generation. Today she mentors young doctors and serves as a GP supervisor at Miwatj Health and as an examiner in Darwin.
Mentorship, she says, is a way of supporting the next generation and teaching them to put the patient at the heart of their practice. "I say that patient is your teacher. Listen to their story and then use books to learn more about the health condition. It's teaching them to respect the person in front of them before using the medical techniques they've learnt.
"It's all about connection. We arrive in this world alone and we depart alone but life is meant to be shared and we do that through community and connection."
In October 2020, Wendy was named NT 2021 Australian of the Year for her work in eliminating strongyloidiasis and advocating for a national public health strategy to do the same. She says receiving the award was an unexpected honour.
"I'm doing what's important and I'm doing it in a remote small world that feels very removed from the rest of Australia. You don't think that your work is noticed anywhere else."
But like her fellow award recipients, Wendy isn't pursuing this cause for the recognition. If anything, her life and work are guided by the simple and powerful Serenity Prayer that once rested on her mother's dressing table.
The prayer goes, "Lord grant me the serenity, to accept the things I cannot change, the courage to change the things I can and the wisdom to know the difference."
For Wendy, it's the wisdom of knowing the difference that poses the biggest challenge because "that wisdom comes with time. In healthcare, you find yourself wondering whether an incident was in your sphere of influence or not.
"So it's being able to ask a single question when that situation arises. Is this something I can change or not? And if you can, but it will be hard, then you keep doing the best you can to make that change."
Australia Post is category sponsor of the Australian of the Year Award. We're proud to partner with the National Australia Day Council and showcase the inspiring stories of remarkable everyday Australians.