Tanya Hosch: Striding on the path less travelled
SA 2021 Australian of the Year, Tanya Hosch, talks about her pursuit of social change, deep gratitude for her community and her life-changing job.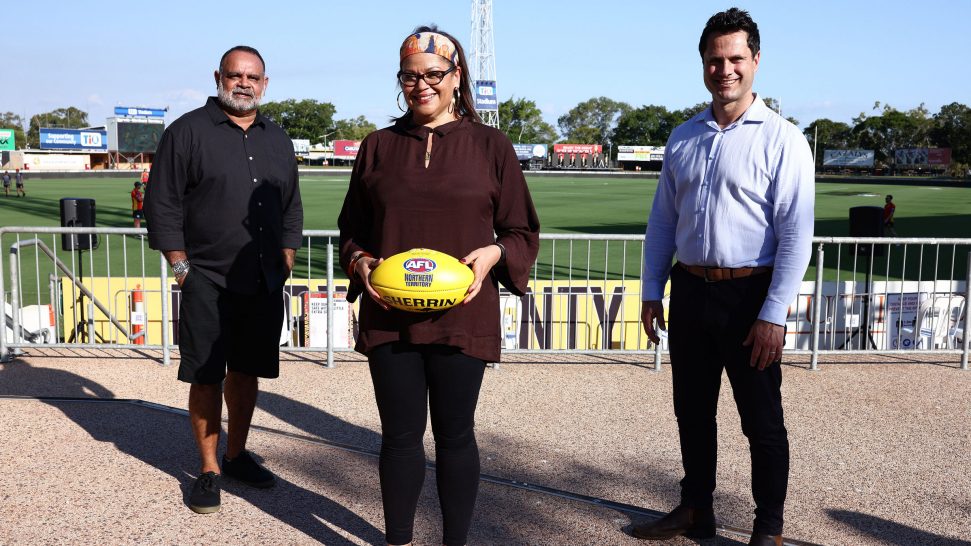 Tanya Hosch is prolific on Twitter where she shares messages on social change and activism. A few weekends ago, she tweeted a quote by Angela Davis, an African American political activist, that read: "You have to act as if it were possible to radically transform the world. And you have to do it all the time."
This is how Tanya chooses to live every single day. To do otherwise, she says, would render the rest of her work meaningless.
"I've been part of many small wins and big changes. A lot is different today because other people didn't give up when things got too big or too hard. So I think, well, I don't have the right to give up either."
Quitting is hardly an act associated with someone whose name has become synonymous with 'change maker' and 'visionary'. And Tanya more than lives up to those accolades.
Her career spans an impressive 26 leadership roles in sport, the arts, culture, social justice and public policy. Then in August 2016, she was handpicked as the AFL's Inclusion and Social Policy Executive General Manager. That appointment made her the AFL's first Indigenous and second female executive.
Since then Tanya has broken new ground in Australian sport. She started with championing the first bronze statue of an Indigenous ALF player, Nicky Winmar, which was unveiled at Perth's Optus Stadium in 2019. Next she helped secure an apology from the AFL for the racial abuse hurled at former Sydney Swans player, Adam Goodes, towards the end of his football career.
Tanya also initiated a review of the anti-vilification policy within the sporting code and established a respect and responsibility policy that enables women to seek redress for unacceptable behaviour. Her introduction of a gender diversity policy at the AFL is hailed as a world-first for a contact sport.
Tanya has made great strides in just four and half years yet she's matter of fact when summing up her work. "Much of what I do is help people get to the point where they're prepared to start doing things differently. A big part of that is asking them to think differently around their privilege and how they use it to help others. What levers can they pull to make change happen?"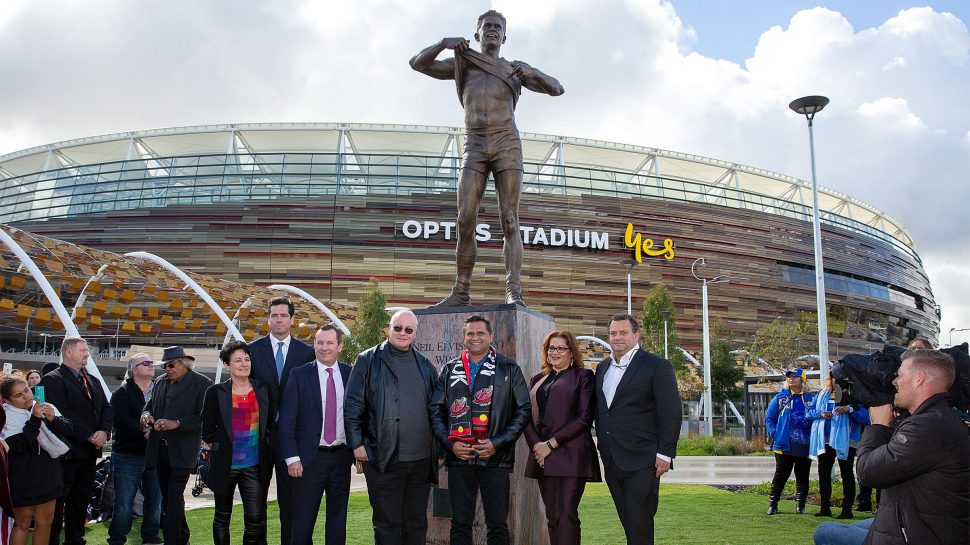 Facing racism and turning a corner
Tanya was adopted by an Aboriginal father and white mother when she was three weeks old. She grew up in Gilles Plains, a suburb in north-eastern Adelaide, and today lives in Golden Grove. In a recent interview with ABC Adelaide, she recalled being stared at while at the shops with her mother and spending Sundays scrubbing out racist graffiti on her school walls with her father.
According to Tanya, she didn't possess the confidence to handle these situations until she turned 18. By then she had an intimate understanding of what discrimination felt like and a strong sense of social justice. Not knowing where to direct that awareness, she began working for organisations that ran social justice programs in the hope of finding out. Then she joined the Women's Information Switchboard and her path revealed itself.
"That was where the real corner was turned," Tanya says. "That was where I really had the opportunity to advance my skills and help women in need. I met wonderful feminist women who encouraged me to pursue my dreams. I would never have applied to university otherwise."
Learning to dream big and believing in herself was unfamiliar territory for Tanya. To this day, she remains deeply grateful to those women for convincing her she was smart and encouraging her to live up to her potential. However, she adds, the shift in mindset was a "long, slow burn."
"Self-belief makes you stronger and more powerful but there are forces out there that don't believe it of you and don't want you to believe it either. There are still days when I doubt myself. The difference now is that I surround myself with good mentors so the critical feedback is from someone who's invested in me. That's really important."
The other practice that helps Tanya connect with her sense of self is knowing when to take pause. She says that being deeply immersed in this type of work means easily and readily putting self-care last on the list. And by then she's not really in much of a state to help anybody.
"It took me a long time to work out that I needed to retreat into quiet when things got chaotic. Working from home during the COVID-19 pandemic helped me rediscover certain strengths and sustenance in myself that I hadn't been able to tap into before because I was too busy running around."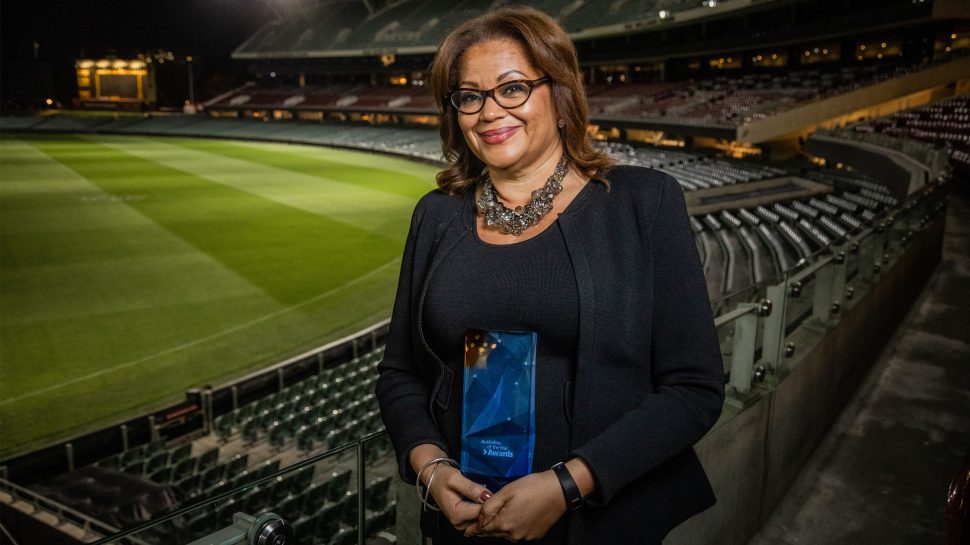 The real heart of change
In October 2020, Tanya was named SA 2021 Australian of the Year in recognition of her advocacy work and leadership roles. She remembers being astounded at the announcement.
"Many people work tirelessly their whole lives and never get any recognition so this felt very special," she says. "It also meant a lot for my family who pay a price for the work I do and the commitments I make. There are so many people who have contributed to my success and helped me stay on my feet. Without them I would have collapsed or found something else to do that asks less of me."
Those who have dedicated their lives to advocacy work will tell you that it's deeply fulfilling but also demanding and sometimes, even thankless. A changing playing field, shifting goalposts and role transitions can wipe out months of hard work and erase any due recognition. These curve balls have pushed many social advocates to the brink – Tanya included.
"It can be really draining and takes a lot out of you," she says. "What's also frustrating is the slow pace of change and the lack of listening, understanding and accountability that contribute to it. Often times we're waiting for people to listen and be convinced."
"But we need to continue listening to community voices because that's where the real heart of change lies. And if the community isn't experiencing positive changes then that just tells us there's more work to be done."