Grace Tame: Reclaiming her voice and changing the law
2021 Australian of the Year, Grace Tame, talks about taking back ownership of her story, the campaign that changed an archaic law and what she knows about resilience.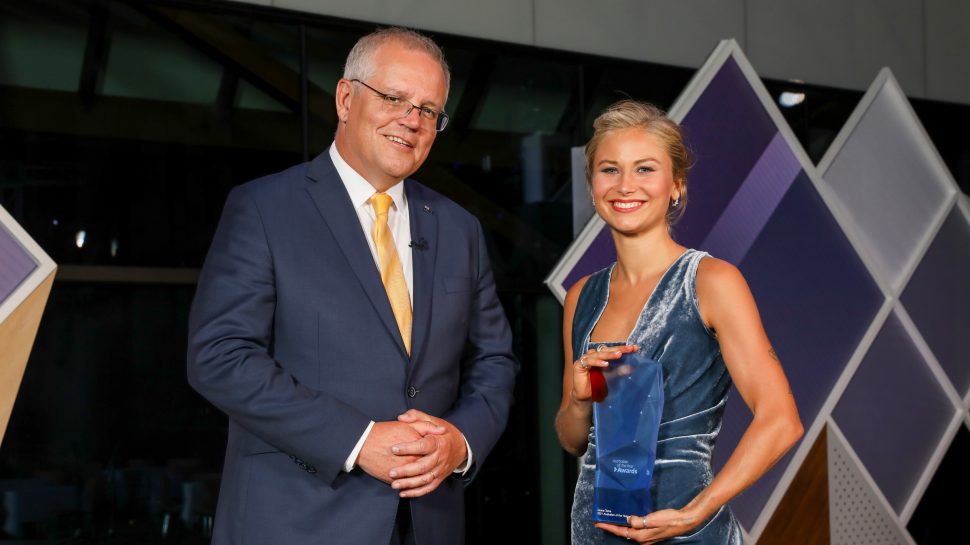 Warning: this article contains emotionally confronting material.
Grace Tame's story of survival has been told many times over the past decade by other people – never herself. She was known as Jane Doe and legally prevented from speaking out about her own experience. That changed in August 2019 when Grace was able to reclaim her voice with the assistance of the #LetHerSpeak campaign.
After ten years of enforced silence, the campaign won a court order allowing Grace the right to self-identify as a rape survivor. Since then she hasn't stopped speaking for herself and other survivors of sexual assault.
"To have my truth back meant regaining my sense of self," she says. "I'm now driven to protect and serve others. I want to take away the shame that sits at the feet of survivors and return it to the predatory behaviour where it belongs."
In January 2021, Grace was named Australian of the Year for her courage and commitment toward advocacy for survivors of sexual assault. She says the award is symbolic of the progress made as a community, is representative of their hope and has elevated the platform for all survivors.
"To receive this award is hugely empowering for the survivor community because it means we're moving towards the goal of ending sexual violence, especially towards children, for good. The award has also empowered me to begin my next project in shifting the community focus to prevention.
"A lot of time and resources have gone into responding to child sexual abuse, and that's good, but it also means we're accepting it as a fact of life and that is not ok."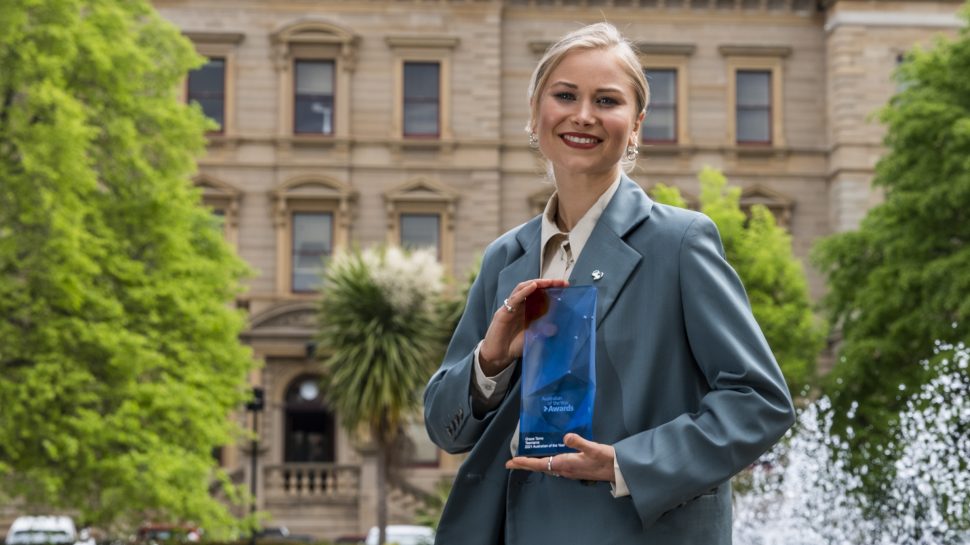 Taking back ownership of her story
Grace was 15 when the sexual abuse began. The perpetrator was her 58-year-old high school maths teacher, Nicholaas Bester. When her parents and the school found out, Bester was convicted and sentenced to 34 months in jail. He was released on parole after serving 19 months.
All the while, Bester openly bragged about the abuse and painted himself as the victim. In 2017, eight years after the assault, Grace was ready to tell her side of the story and contacted journalist and sexual assault survivor advocate, Nina Funnell.
That's when both women found out about Section 194K of Tasmania's Evidence Act, which prevented survivors of sexual abuse from self-identifying and speaking about their experiences.
Stunned by this discovery, Nina created the #LetHerSpeak campaign in partnership with Marque Lawyers and End Rape On Campus Australia, to change this law. The campaign went global and found support among celebrities and leaders of the #MeToo movement. Nina profiled survivors from all over the country who threw their weight behind the call for the law to be reformed, and also started an online petition, garnering over 5,000 signatures in the first two weeks.
Grace was deeply moved by the way in which the community fully embraced the campaign, "I didn't expect that level of unwavering support - to feel the sheer power of people uniting for a good cause. That kind of power has no limits."
During that time, the campaign also applied for special exemption from the Supreme Court of Tasmania so that Grace could speak publicly about her experience, but having to convince the judge that her story was in the public interest meant re-living the trauma once again.
In August 2019, Grace became the first Tasmanian woman to be granted that exemption since the gag laws were introduced and in early 2020, the Tasmanian government amended the Evidence Act. But it didn't stop there.
"The campaign was also successful in reforming crucial language of certain charges," Grace says. "My perpetrator had been charged with 'maintaining a sexual relationship with a person under the age of 17'. The government changed that to 'the persistent sexual abuse of a child' which reflects the horror of that crime."
She now openly speaks about her experience and advocates for fellow survivors to be heard.
"Not having a voice is very disheartening and disempowering. It's through our stories that we learn, heal, grow and educate others. Getting my voice back was symbolic of owning my truth and regaining my personal power."
Prioritising herself during tough times
Grace's days are full of varied activities from advocacy and public speaking to survivor support and advising on independent inquiries.
"I learnt to take one step at the time. It's easy to be daunted by thinking about how far we have to go as opposed to focusing on just the next step. I learnt to be patient with myself and others. And I learnt resilience – to choose a sense of perspective and proportion over panic." 
Long, intense days can easily take a physical and mental toll, but Grace uses simple daily practices to take care of her wellbeing. She eats well, dabbles in creative pursuits and prioritises sleep. She trains for marathons and says the mental health benefits of running 100km a week are "immeasurable."
"I also draw boundaries in my survivor support work because taking on other people's pain can be very triggering at times. It's the analogy of the oxygen mask – to take care of myself before taking care of others. Tough times are punctuated by disassociation and detachment from reality so I'm always seeking ways to reattach myself to people and the environment. When I reset that way then I can come back to myself."  
If this article has raised any issues for you there are services which can help. Here are some organisations you can speak to: