Donna Stolzenberg: Helping people experiencing homelessness get back on their feet
VIC 2021 Australian of the Year, Donna Stolzenberg, talks about the need to change Australia's homeless support model, breaking traditional workplace rules and the tiny statue that accompanies her everywhere.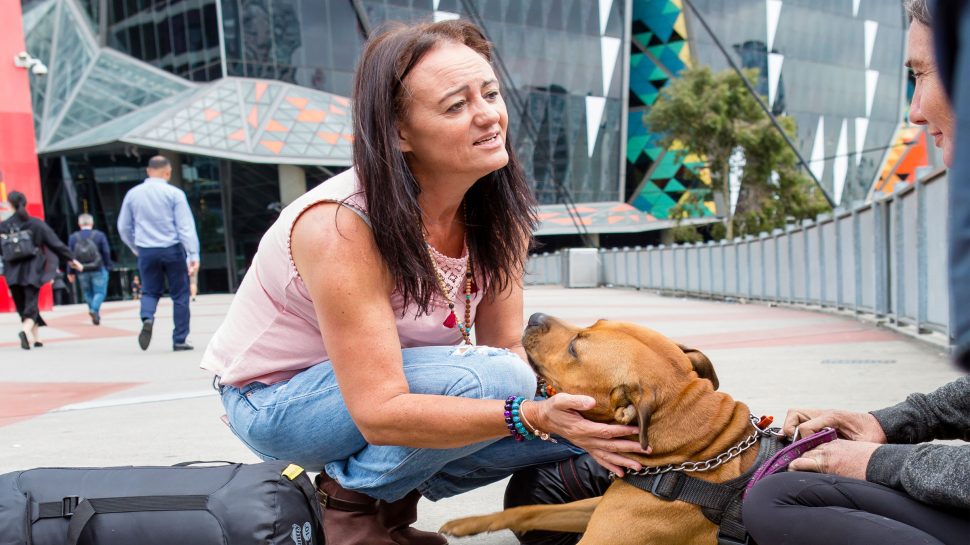 Six years have passed but Donna Stolzenberg remembers that winter's morning in Sydney like it were yesterday. She was on a run through Darling Harbour when she spotted a man lying on a park bench. Initially she thought he was dead but then realised he was merely asleep. But why was he sleeping in the cold?
At the time, Donna had been working with and caring for people experiencing homelessness for six years through her job at Centrelink. But this close-up encounter with its reality was a turning point in her life.
"I felt incredibly helpless looking at this person who needed help that I couldn't give," she says. "I didn't want that experience to be for nothing so when I returned to Melbourne, I asked a couple of local homeless charities if they needed blankets and they said yes."
Within eight weeks, Donna had collected 3,500 sleeping bags and blankets that were delivered to people experiencing homelessness across Melbourne. Then she asked herself a second life-altering question – how many Melburnians actually knew what services were available to help those affected by homelessness? She knew the answer wasn't good enough and took it upon herself to change it.
Three months later, Donna left her full-time job and founded National Homeless Collective (NHC) to help those experiencing homelessness, domestic violence and social disadvantage. As a Ngatjumay and Mirning woman, she was also acutely aware of the overrepresentation of Indigenous Australians in homeless statistics.
Under her stewardship, NHC manages nine projects targeting different issues and runs Kala Space, an op shop in East Brunswick that employs women experiencing homelessness and domestic violence.
NHC's workload has steadily increased over the years but Donna says it was overwhelming in 2020. "The bushfires and the COVID-19 pandemic caused thousands of people to be displaced, unemployed, unwell and separated from their families," she says.
"Those experiencing homelessness and domestic violence suddenly found they were cut off from necessary services. It was a frightening time for them and our workload tripled trying to help as many as we could."
In October 2020, Donna was named VIC 2021 Australian of the Year for her tireless work in helping people within this community get back on their feet. She says, "It's an absolute honour to have received this award. To be recognised for our work in any year is incredible, but in 2020, that makes it all that more special."
Challenging the traditional rules of work
Shortly after Kala Space opened in 2015, a female employee said she could only start work at 11am because her clothes were soaked from a downpour the night before. She needed to go to a laundromat but had to beg for enough money first.
Donna swung into action by asking questions about the link between women experiencing homelessness and employment. She found out that these women wanted to work but other priorities like avoiding a violent ex, going to court or finding a bathroom to shower often conflicted with the 9am start at conventional workplaces. Most employers either weren't aware of these complexities or didn't care so the women would eventually end up losing their jobs.
Once she understood this, Donna did the obvious – she introduced flexible start and end times at Kala Space with volunteers on standby just in case. That social experiment ended up becoming a game changer for the women employed there.
"Women experiencing homelessness are not lazy or choosing the easy path," Donna says. "Their lives are incredibly chaotic, traumatising and dependent on the mercy of others. It's disempowering and soul destroying. Asking people in that situation to get a regular job is cruel."
Donna recently met with the National Skills Commission to discuss how Australian workplaces could adopt Kala Space's model by creating roles or tasks that aren't time critical.
"These women want to work. They want that sense of purpose, to contribute to society and to provide for their children or get them back. It's society that isn't providing a pathway for them to do that."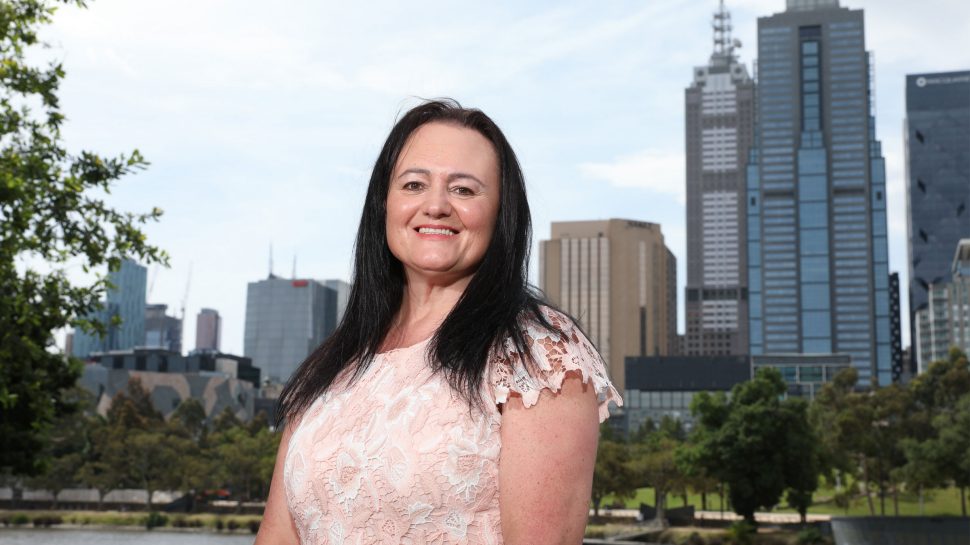 Helping secure safe housing for women experiencing homelessness
NHC has recently launched a new project called Sisters in Safe Housing. Donna describes it as a community-led initiative that will help women experiencing homelessness to secure no-interest bond and rent loans so they can quickly move to safer and more suitable accommodation.
"Housing has become a commodity rather than a human right," she says. "That was never the case 30 years ago. The closer you are to the city, the higher the cost of housing. This means low income earners are driven out of the city and further way from support services.
"We know that most people who're sleeping rough developed addictions after experiencing homelessness. It's the trauma of that experience that triggered the addiction and not the other way around."
Donna is now advocating for Australia's homeless support model to emulate that of its healthcare model where each person receives an individual pathway through their crisis. This is where the power of community can move mountains, she says.
"Communities are integral to support those experiencing homelessness. They're the ones who can be vocal in the media, share social posts and vote for change. All we need is a collective of people doing small things.
Change happens when enough people support a cause.
"With community also comes connection which is what those in crisis need. The lack of positive human connection causes great suffering and drive them to seek comfort in substances. Isolation can lead to catastrophic damage for an individual."
Balance, obstacles and new beginnings
Social advocacy is a long and hard road, and the journey often takes its toll. When the load gets heavy or the cases too confronting, Donna turns to her meditation practice to restore internal calm and balance. "Meditation teaches me to focus only on the present and to assess a situation quickly and calmly. That's all I need to get through each day."
A few years ago, she also starting carry with her a tiny statue of the Hindu god, Ganesh. The two-inch statue was right next to her the night she won the Award, which she says was fitting considering that Ganesh symbolises the removal of obstacles and the heralding in of new beginnings.
"My work has always been about finding and removing someone's obstacle so that they're given a new beginning. Ganesh reminds me that I have a chance to do that every day. He may be tiny but he's so powerful."