Commissioner Shane Fitzsimmons: A hero among heroes
NSW 2021 Australian of the Year, Commissioner Shane Fitzsimmons, talks about battling the Black Summer bushfires, handling grief and the power of volunteerism.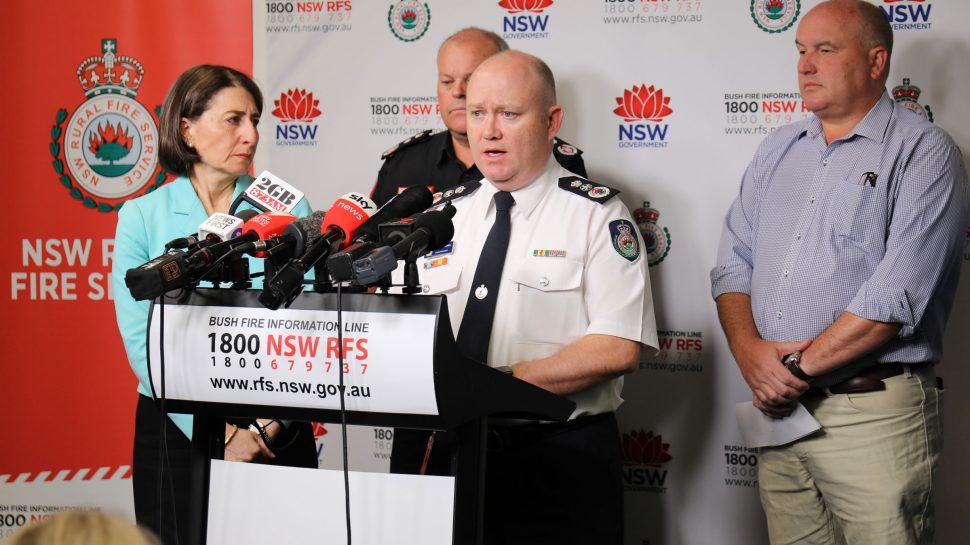 Warning: this article contains emotionally confronting material.
Commissioner Shane Fitzsimmons AFSM stepped into a life of firefighting at age 15. His firefighter father, George Fitzsimmons, had passed on his own deep love and dedication to the NSW Rural Fire Service (RFS) and it was only natural that Shane found his belonging there too.
At age 19, Shane was appointed brigade captain at Duffy's Forest Rural Fire Brigade. A decade later he took on the role of assistant commissioner at the RFS. His commitment to the service strengthened when George lost his life in 2000 in a hazard reduction burn gone wrong at the Ku-ring-gai Chase National Park.
After 35 years in the fire service, Shane has seen more than his fair share of blazes. But none like the more than 11,000 bushfires that raged in NSW between August 2019 and March 2020.
Shane, who was the NSW Rural Fire Services (RFS) Commissioner at the time, led more than 73,000 firefighters into "the more ferocious and deadliest fires" in the state's history. When he wasn't on the frontline, he was standing in front of cameras and broadcasting calm and strength to terrified and exhausted communities.
By the time the crisis was over, the state had lost 5.5 million hectares, 2,448 homes and 26 lives.1 Among the fallen were seven firefighters, three air crew, and four volunteers. Each loss broke Shane.
"Our volunteers and firefighters are out there to make a difference in their community," he says. "To lose their lives in that process broke my heart. I was emotionally broken many times during the last fire season."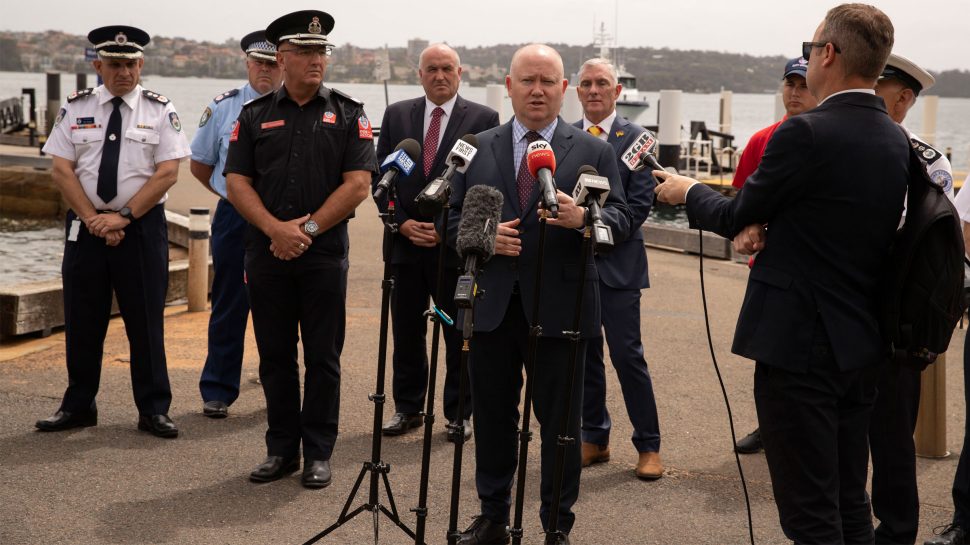 In April 2020, Shane stepped down as RFS commissioner to lead Resilience NSW, a new state government agency that oversees all aspects of disaster preparedness and recovery. He's now also the state's deputy secretary for Emergency Management.
Six months later, in October 2020, Shane was named 2021 NSW Australian of the Year. It's an accolade he says is overwhelming and humbling but also sobering as it's tinged with the tragedy of the bushfires.
"But there's something very special and powerful to be nominated by your peers," he says. "One of my most precious gifts was life membership at my original volunteer brigade by members who saw me fit to be given that honour.
"Similarly with this award, to know that the nominations came from fellow NSW residents really matters to me. And after spending time with my fellow finalists, there's no doubt that we're so blessed as a state to have such wonderful people doing remarkable things for their community without the media spotlight."
"Importantly, the award is recognition of the extraordinary multi-agency fire-fighting effort of the 2019/20 fire season."
On leadership, grief and mental health support
Leading tens of thousands of firefighters during a country's worst fire season is no small feat. But past experience has taught Shane that panic and anxiety are not allies in an emergency. To steady his mind, he focused on four key tasks – taking stock of the situation, identifying its cause, determining his team's capabilities and limitations and deciding on the next step.
Leadership in a challenging situation, he says, needs considered decisions and the ability to communicate them in clear and simple language. It needs trust that everyone is doing their best. Above all, it needs authenticity.
"It's about empathy and humility. In times of crisis, people want to see the real you, not a puppet. I've had to learn this over the years because many young men are taught to be strong by holding back emotions. Boys are called a sook and all that stuff if they cry."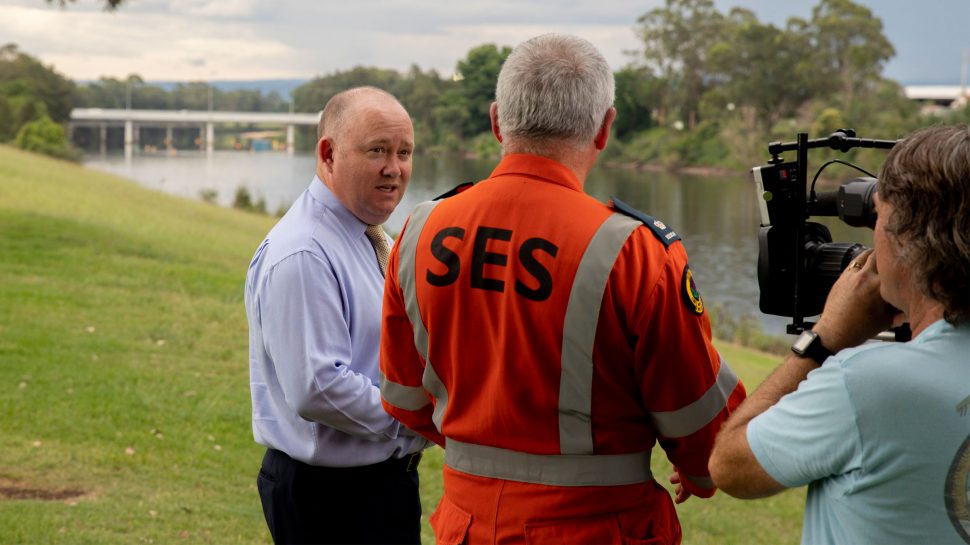 When lives were lost, Shane wore his grief publicly. It was this unapologetic show of humanity and authenticity that helped thousands of firefighters and civilians pull through some of the worst days in their life.
The biggest heartbreak came when he met the families of the fallen firefighters. It was, he says, the most important and difficult thing he has ever done in his career.
"There's something very sacred when a family lets you into their grieving space. Grief is very profound. It affects all of us in different ways, but knowing we can talk, be present and part of the same journey is really important.
"Those were difficult times and I was emotionally spent. I remember ringing my wife from the car afterwards and being an emotional mess. There wasn't much I could or needed to say, but I had to reach out to somebody."
This is also his plea to everyone impacted by the Black Summer fires – break the stigma by getting the mental health support you need.
"We need to normalise these conversations and more so among men. It's human to feel sorrow and to struggle with what you've seen, especially as we mark key anniversaries of loss. When we know we're not alone in our experience, then we can go through the healing process together.
"The bushfire crisis didn't just take its toll on our firefighters, but also on those in control centres who had to make life and death decisions. So many are still recovering and healing from those operational experiences. The fires lasted for months, the recovery will take years – and it can be complex and challenging.
"People need to make decisions and contemplate priorities in their own time, at their own pace. Our role at NSW Resilience is to facilitate, support and empower local communities to get through that journey."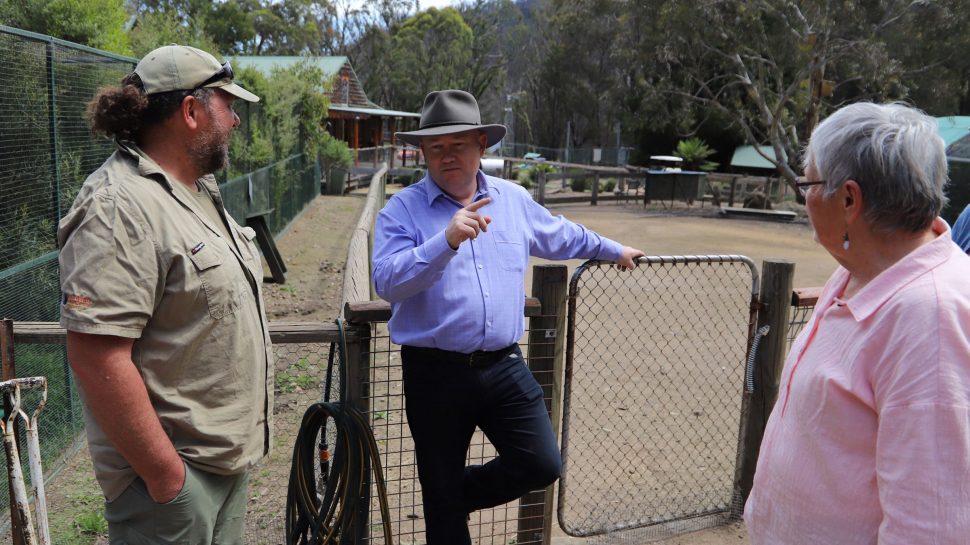 The power of community, connection and volunteerism
At the peak of the bushfires, Shane made about 50 field trips to devastated communities either with the NSW Premier or on his own. Amidst the blackened landscape and despair, he also witnessed a fierce resilience. A determination to look out for each other, grow stronger together and come out the other side better. And that, he says, is the hidden power of community and connection.
"Community is our reason for being. There's a sense of belonging and participation. Connection also really matters in a crisis. The last thing you want to do during and after a crisis is exacerbate loneliness, isolation and depression."

Shane adds that volunteers are a key part of community and connection. He urges people to look at anything that works well in their local communities and recognise the "remarkable partnerships that are underpinned by volunteers."
"We'd be poorer as a nation without our volunteers. In the fire service, there was a sense of community, camaraderie and knowing we've directly contributed to saving lives, property and the environment. That kept me going for 35 years - and it keeps me going now."
If this article has raised any issues for you there are services which can help. Here are some organisations you can speak to:

Beyond Blue – Trained mental health professionals available 24/7. Call 1300 22 2636 or visit the Beyond Blue website.
Lifeline – 24/7 crisis support and suicide prevention. Call 13 11 14 or visit the Lifeline website.
Kids Help Line – 24/7 phone and online counselling service for young people aged 5 to 25. Call 1800 55 1800 or visit the Kids Helpline website.