Professor Brendan Murphy: The biggest fight of his life
ACT 2021 Australian of the Year, Professor Brendan Murphy, talks about leading the government's response during the COVID-19 pandemic, the darkest days of 2020 and his pride at how Australians came together during the crisis.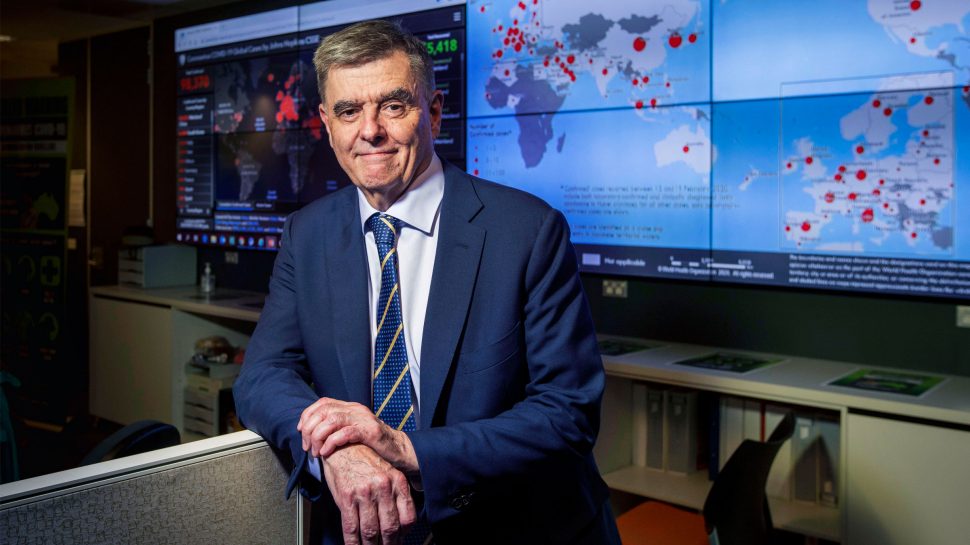 In March 2020, Professor Brendan Murphy made what was probably the toughest call in his four years as Chief Medical Officer – to advise the government to shut Australia's international borders during the first wave of the COVID-19 pandemic.
That decision was as unprecedented as the virus. The World Health Organisation hadn't advised border closures and larger nations questioned whether it would be much help.1
That decision ended up saving tens of thousands of Australian lives.
For the next five months Brendan, now the Secretary of the Department of Health, led the government's fight against COVID-19. In a turbulent year, his face and voice were anchors of calm and reason.
In media conferences, Brendan helped us understand the nature of the virus and how it could take hold in our communities if we didn't adapt to a different way of life. He guided federal and state governments in introducing social restriction and physical distancing measures.
"My job is all about making sure the health of Australians is at its best," he says. "I was determined to save Australians from what was happening in the rest of the world. And it's been the most privileged thing I've done in my life."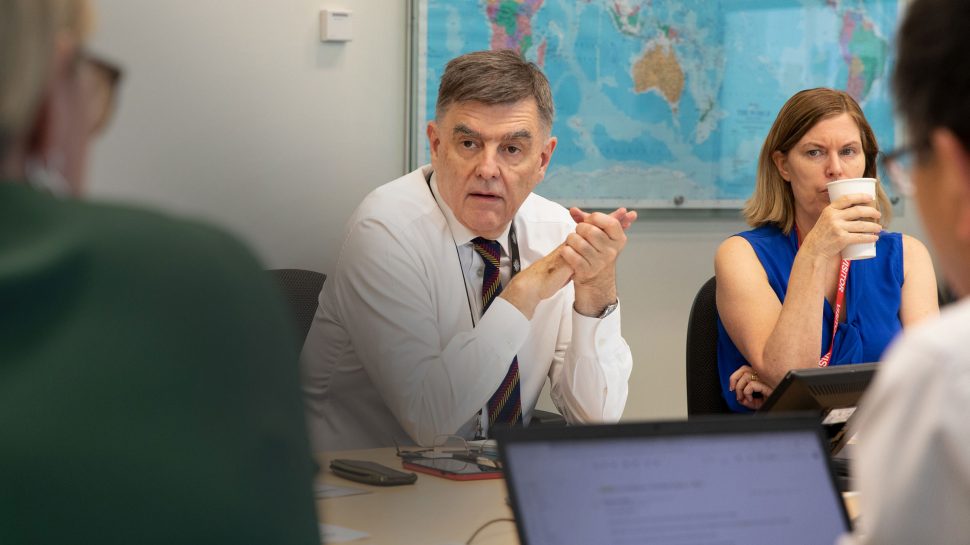 Finding a way back from the dark days
In mid-July, Victoria had just emerged from its first lockdown when its second COVID-19 wave sent the state into stricter social restrictions. Within a month, the virus had claimed the lives of 700 Australians living in nursing homes.2 Brendan counts this time among the darkest days of 2020.
"There were multiple outbreaks in aged care facilities, some difficult circumstances and so many deaths. What kept us going was knowing we had to fix the problem."
That fix led to the creation of the Victorian Aged Care Response Centre – jointly managed by three organisations and involving over 100 clinical staff from across Australia. The last Victorian residential aged care facility in an active outbreak was cleared by late November 2020.3
When the worst appeared to be over, an exhausted Brendan finally allowed his mind to turn to self-care. He knows that nature is a powerful healer and so has spent many weekends by the coast and on bushwalks.
A favourite walking trail is in the Namadji National Park in the ACT. When he's outside the ACT, he makes a beeline for the Great Ocean Road in Victoria and the Southern Highlands in New South Wales.
"My biggest reset of 2020 was the couple of weeks I took off over Christmas. I listened to lots of classical music, read and went on beach walks. Nothing particularly exciting, just good relaxing stuff."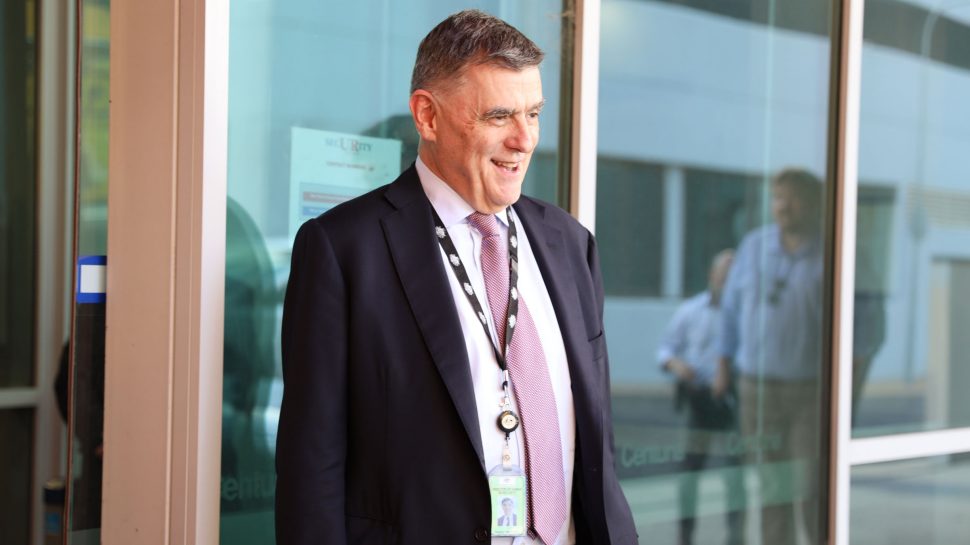 Of collective wisdom and courage
In October 2020, Brendan was named 2021 ACT Australian of the Year for his fierce commitment to protect Australians from the pandemic. While he says it's "incredibly humbling", he adds that it's a recognition of the entire Australian public services' response to COVID-19.
He also credits every tough but sound decision to the "collective wisdom" of the Australian Health Protection Principal Committee (AHPPC). "We made the best possible decisions based on real-time evidence. Even when we had to make snap decisions because of how the virus changed it was always a collective and considered process."
On 16 December 2020, all state and territory award recipients gathered for the launch of the 'Reflect, respect, celebrate' exhibition at the National Museum of Australia. There they partook in a tradition to share the story behind an object that held deep meaning for them.
Brendan's chosen object was the coffee-stained copy of the federal government's COVID-19 pandemic plan, which he took to Cabinet meetings as he encouraged an evidence-based response to an unknown virus.
While Brendan had the AHPPC behind him on every big and tough decision, he also says it was about "having the courage to follow the best scientific evidence without being frightened of political concerns or community reaction."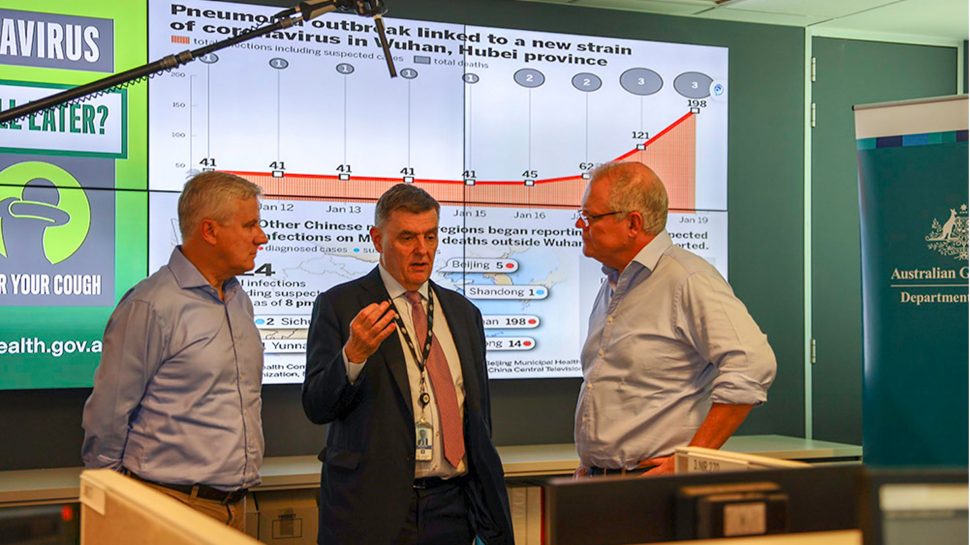 Coming together during a crisis
The uncertainty of 2020 meant that surprises – good and bad – constantly lay around the corner. But what Brendan says bowled him over was the Australian community and governments' response to the health advice.
To him, a community is held together by a common purpose and approach to getting through a crisis. And he says Australia's community response was as good as anywhere else in the world.
"It was wonderful to see people supporting their elderly neighbours and complying with health restrictions. Connection is incredibly important during a crisis, particularly when people are frightened, lonely and isolated.
"We saw this happen in aged care with elderly people isolated in their homes and so we set up ways to connect with them. Electronic communication was extraordinarily important last year in maintaining that connection.
"As for our governments, they universally followed the health advice without us having to do much persuading. They've shown extraordinary leadership and unity. It's something to be truly proud of and a collective success story."