The Meaning of NAIDOC Week and activities to celebrate this year's theme
With NAIDOC Week approaching, we look at how to celebrate and learn about Aboriginal and Torres Strait Islander Peoples cultures, histories and achievements.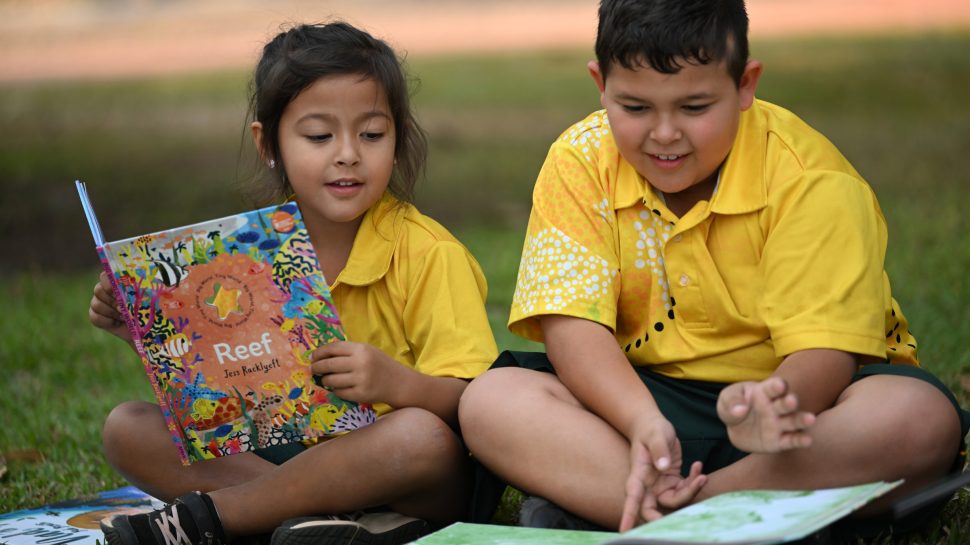 NAIDOC Week is an acknowledgement of the history, culture and achievements of Aboriginal and Torres Strait Islander peoples.
When is NAIDOC Week celebrated?
NAIDOC Week is held from 2-9 July 2023, NAIDOC Week is a wonderful opportunity for all Australians to learn about Indigenous cultures and histories and participate in celebrations of the oldest continuous cultures on earth.
What does NAIDOC stand for?
NAIDOC stands for National Aborigines and Islanders Day Observance Committee, which holds a long history of making Indigenous voices heard.
NAIDOC Week is an opportunity to remind ourselves of what it means to be home to the vibrant and diverse cultures of Indigenous Peoples.
We can reflect on history, listen and learn, and commit to taking action on meaningful change during NAIDOC Week and beyond.
What is the Theme for NAIDOC Week 2023?
The theme for NAIDOC Week 2023 is 'For Our Elders'. This encourages us all to acknowledge the important role Indigenous Elders have played, and continue to play, in our communities and families across generations.
Corey Tutt OAM, CEO and founder of DeadlyScience, and community partner of Australia Post, shares why NAIDOC Week is the perfect time to acknowledge Indigenous Elders and learn from their experiences.

"[NAIDOC Week] is a time of reflection that we stand on the shoulders of giants; the people that have come before us. Our Elders. Our ancestors," he says.
Indigenous Elders play a vital role in their communities, carrying a wealth of wisdom, knowledge, and cultural heritage that has been passed down through generations. During NAIDOC Week, take the time to listen or read about their teachings, which offer invaluable lessons about harmony, resilience, and the importance of a balanced relationship with nature.
Why is NAIDOC Week celebrated in July?
Up until 1955, 'Aborigines Day' was held on Australia Day to protest the wrongs of the past. However, it was then moved to the first Sunday in July after it was decided the day should be a celebration of First Nations heritage and culture.
The following year, major Aboriginal organisations, state and federal governments, and several church groups all supported the formation of the National Aborigines Day Observance Committee (NADOC, without the 'I').
In 1975, it was decided the celebration should cover a week and was renamed NAIDOC to acknowledge Torres Strait Islander peoples and culture.
What is the difference between NAIDOC Week and National Reconciliation Week?
NAIDOC Week was formed to celebrate the history, culture and achievements of Aboriginal and Torres Strait Islander peoples.
National Reconciliation Week is acknowledged between 27 May and 3 June and encourages reconciliation discussion and activities that help to strengthen relationships between Indigenous and non-Indigenous peoples.
Celebrating NAIDOC Week – Activities to Help You Get Involved 
Here are 4 easy ways to get involved in NAIDOC Week this year
NAIDOC Week is made up of a series of local events that help people to engage with Aboriginal and Torres Strait Islander cultures. These events are designed to acknowledge, celebrate and educate us all about various aspects of Aboriginal and Torres Strait Islander cultures. Here are four easy ways you can get involved in the NAIDOC Week celebrations in your local community:
1. Look locally
Reach out to your local Aboriginal and Torres Strait Islander community organisation, gallery or local council and check community noticeboards and social media groups for news on NAIDOC Week events in your area.
2. Follow your interests
NAIDOC Week is filled with a range of options, including exhibitions that art lovers won't want to miss, workshops for those who want to learn a new skill, big events for people who are keen for a major celebration, and community days for connecting with those around you. You're sure to find an event that fits your interests, like this Family Fun Day in Sydney, this conversation with First Nations Elder artist, Marlene Gilson, in Ballarat, or this Community Day in Mapoon, Queensland.
3. Have open conversations with your family
Many schools engage children with NAIDOC Week lessons. These lessons range from learning about local language groups, sharing stories, looking at the meaning of an Acknowledgement of Country, discussing how to care for Country, and analysing policies and the Constitution. Ask your children about what they've learnt and keep the conversation going at home.

We acknowledge the strength and resilience of Aboriginal and Torres Strait Islander Peoples, Communities, and our commitment towards a united and reconciled Australia for all.