Supporting literacy in remote Indigenous communities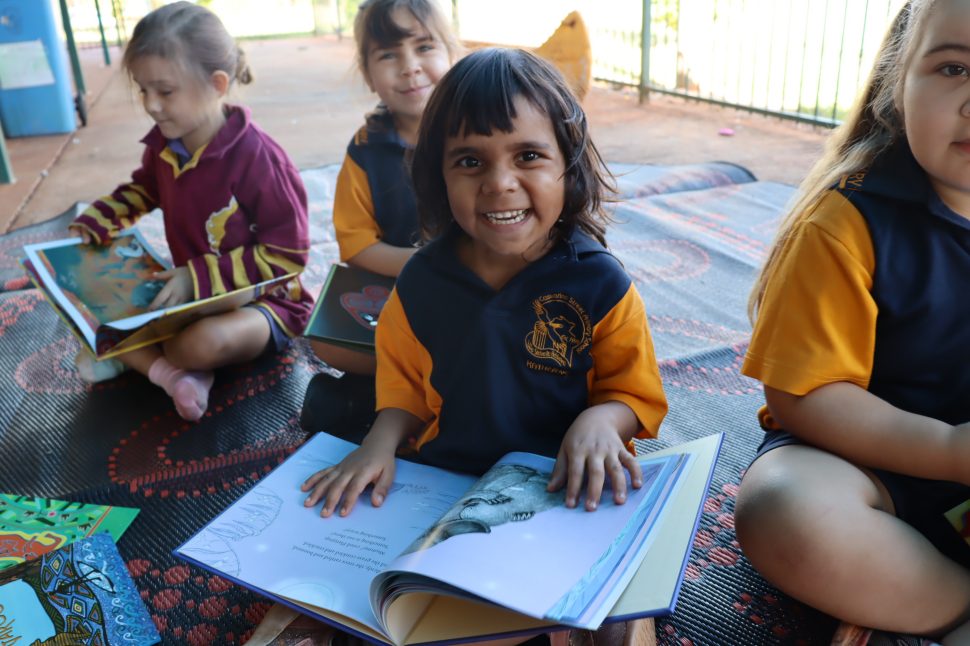 For children in isolated communities, getting access to books can be tough and literacy levels can be much lower than other parts of Australia. Together with not-for-profit organisation Indigenous Literacy Foundation, we're supporting the delivery of books to give children in these remote regions more opportunities to read and build their literacy skills.
We'll be delivering nearly 100,000 books gifted by the Indigenous Literacy Foundation to more than 320 remote Indigenous communities this year. The books will be sent to schools, healthcare centres and service organisations.

At the same time, we're helping children get excited about reading and writing through our Pen Pal Club program. The initiative connects primary school students from different parts of the country, teaching them grammar and parts of speech through the art of letter-writing.
The program's accompanying storybook, written by Sally Morgan and illustrated by Annie White, helps teachers frame lessons. The book follows four pen pals who exchange hand-written letters, learning about each other's families and hometowns.
 
New teacher guide available
We've developed a special teacher guide to support the Indigenous Literacy Foundation in celebration of Indigenous Literacy Day. This guide helps teachers engage students in learning about Aboriginal and Torres Strait Islander peoples' storytelling, culture and history.