How Australian Red Cross helped Kasey's family after Cyclone Debbie
Nothing tests the strength of a community like a disaster. We spoke to one of our own, Queensland Postal Manager Kasey Hay, about the cyclone that impacted her Airlie Beach community, and how Australia Post and Red Cross were there to offer hope and support.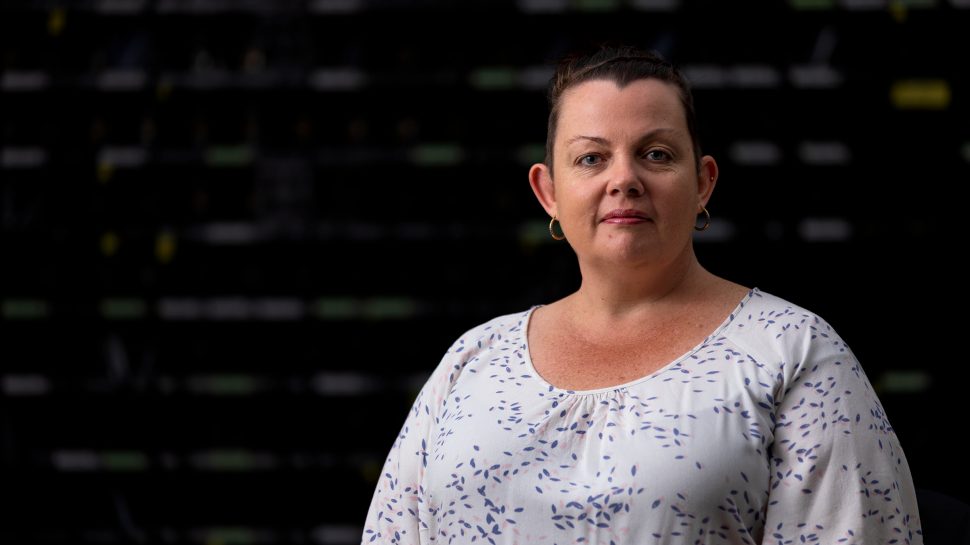 In town, there were some who insisted the cyclone would never make landfall. Then there were others, like Kasey, who remained hopeful but cautious. "The locals were definitely prepared," says Kasey. "They already had generators, extra lights and filled up Jerry cans."
As Cyclone Debbie grew closer, Kasey did what she could. She taped her windows to prevent shattering and gathered dry towels and bedding, just in case. She checked the gas bottle on her barbecue, not knowing it would soon be her kitchen and only source of hot water for the days to come.

Whenever disaster strikes, Australia Post and Red Cross are there to support and help communities get back on their feet.
"You could see the rain going sideways"
Kasey remembers watching things fly by, trees ripped from the ground, the tin roof of a garden shed. "It wasn't just rain, but also dirt". Then, as the eye of the storm passed over, an eerie quiet.
After the cyclone, the rains continued. The creek behind Kasey's townhouse swelled until it flooded. Water came up through the drains. It soaked in through the roof and the windows. It ran down the walls.
Red Cross was there to help
At Kasey's son's school, Red Cross had established an evacuation centre at Airlie Beach, somewhere safe and dry, with beds for those who had to leave their homes. "If we didn't have any food, we could go down there, and they'd help us out. They made it feel like visiting a home."
Most of all, Kasey remembers the sense of community the evacuation centre provided, the chance for her son to play with other children, or to sit down to chat with her neighbours about the impact and clean up that lay ahead.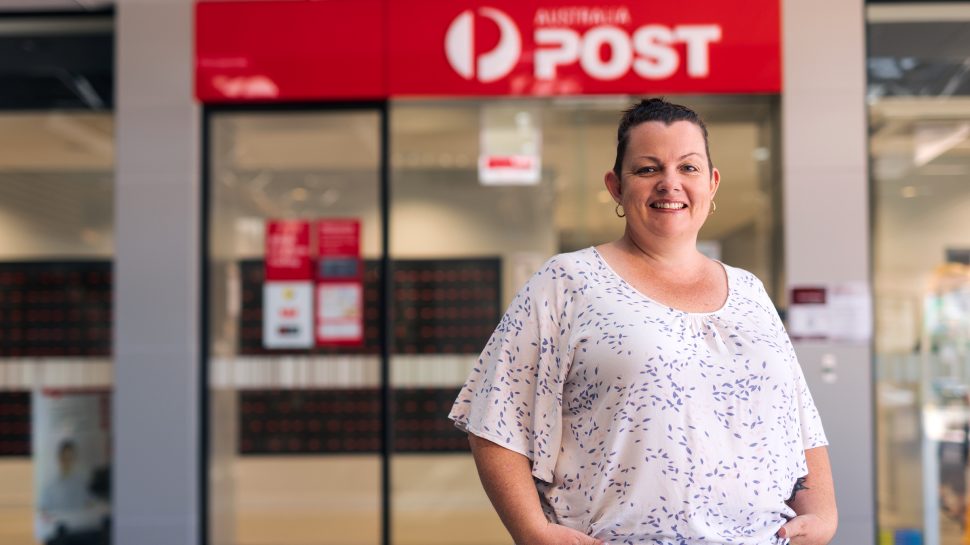 Getting the Post Office up and running
Kasey is a Postal Manager at Australia Post. So even as she was dealing with the flooding at her home, she was working hard behind the scenes. The thunderstorm had damaged the roof and taken a lot of equipment out with it. Kasey helped to cover the mountain of mail with a tarp to protect it from the rain.
After the first week, the generators arrived, and the Post Office could reopen. Now Kasey could help her community get back on its feet and stay connected, by providing access to everyday services like deliveries, mail redirection and banking. In Post Offices around the country, Australians showed their support by making over-the-counter donations to the Red Cross.
Even in times of disaster, there are stories of hope. Tales of communities working together to keep each other safe, to rebuild, and in time, heal. Whenever disaster strikes, Australia Post and Red Cross will be there to provide immediate support.
"It can happen to anybody"
Kasey wants to remind Australians that being prepared for a disaster is critical. "We need to be aware of what our climate is doing, we need to be prepared. It doesn't need to be big but it needs to be something." Red Cross can help you make your preparedness plan today.