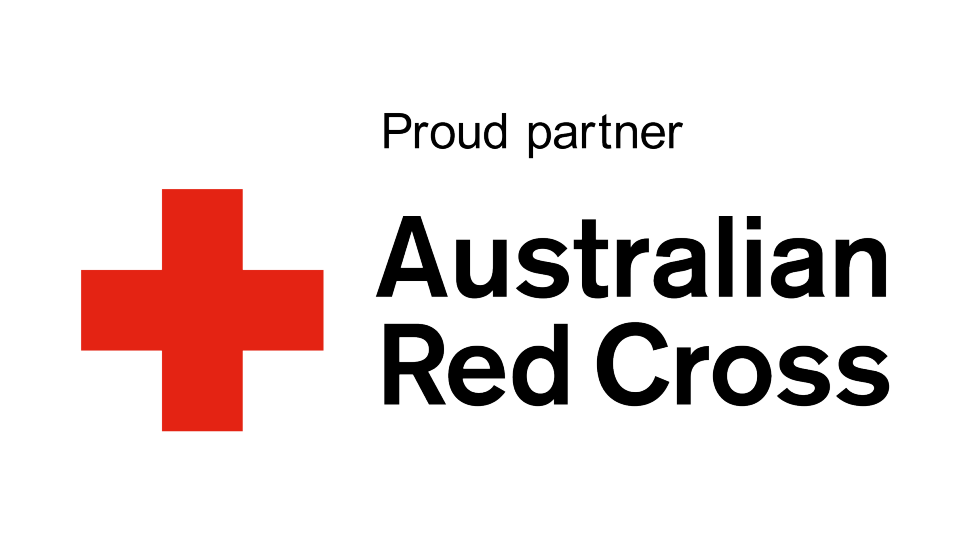 Our commitment to supporting Australian communities in times of disaster is brought to life through our national partnership with Australian Red Cross.
Since 2019, we've offered free mail redirection services to thousands of Australians who have been unable to return home because of a disaster, and we've collected more than $1.8 million in donations for Australian Red Cross. This has allowed Australian Red Cross to provide comfort and care to impacted communities during a disaster and to support their recovery.
Together, we aim to provide more people with the resources to prepare for disasters – because we know that the more prepared you are, the quicker the recovery is.

 Helping children prepare for disaster across Australia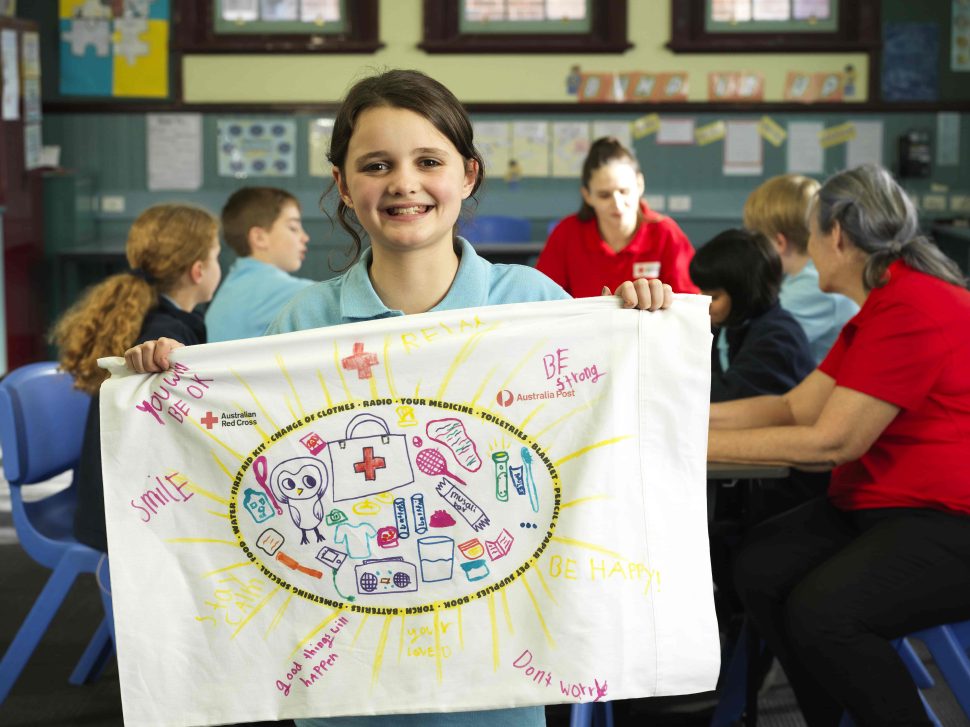 Through the Pillowcase Workshops, Australia Post and Australian Red Cross educate school children, who live in a high-risk area, about disaster.
Each student is given a pillowcase to decorate and take home, to start their personal emergency kit with their family.
The workshop aims to build community capability and resilience by:
Helping children and their families prepare for a disaster by knowing what to pack in an emergency
Reducing the impact and stress on children when thinking about disaster
Supporting communities to understand the importance of being prepared for disaster.
 Supporting communities when they need it most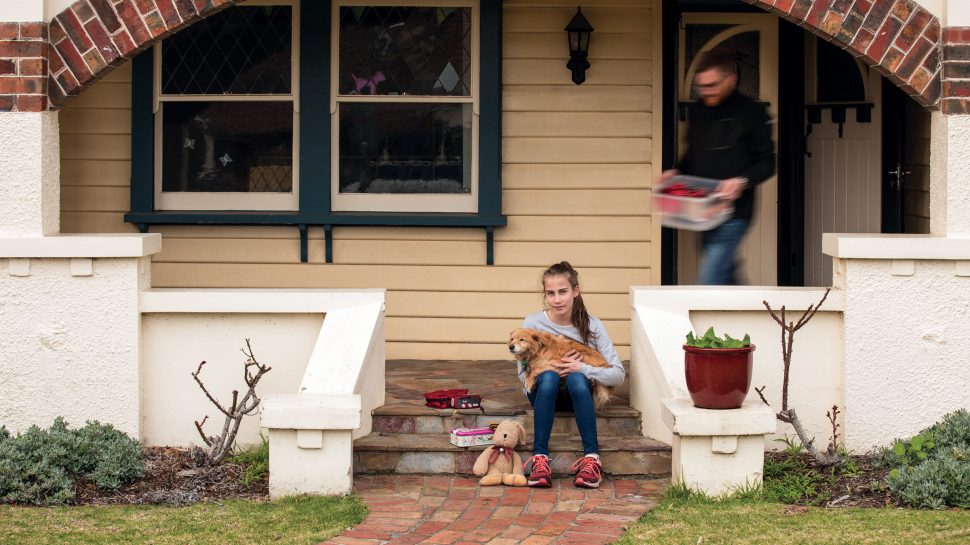 Encouraging early preparation

Being as prepared as possible can make an emergency less stressful, give more control and reduce the impact on you and your family. Here are some ways that can help you prepare: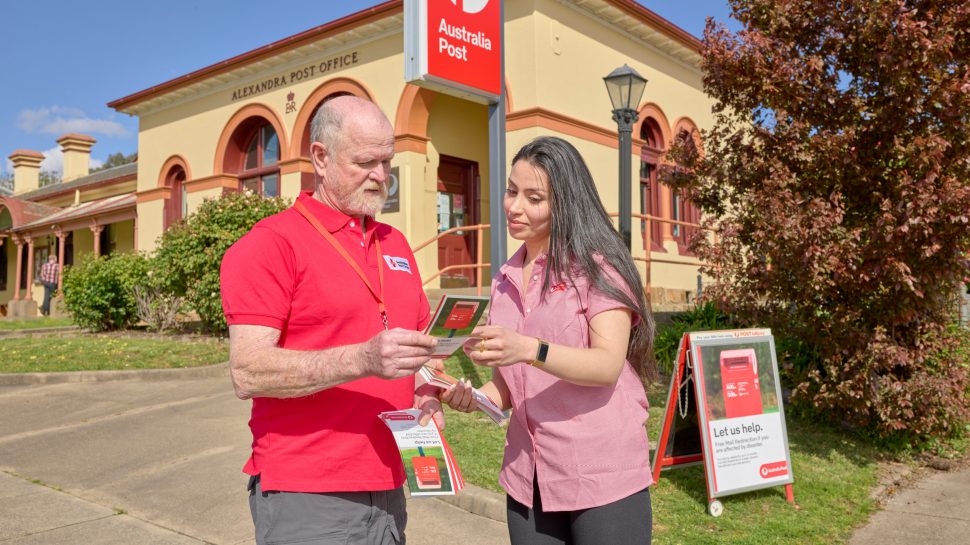 Providing access to services

It's important for communities to be able to access services and support when a disaster happens.  We're leading the way by: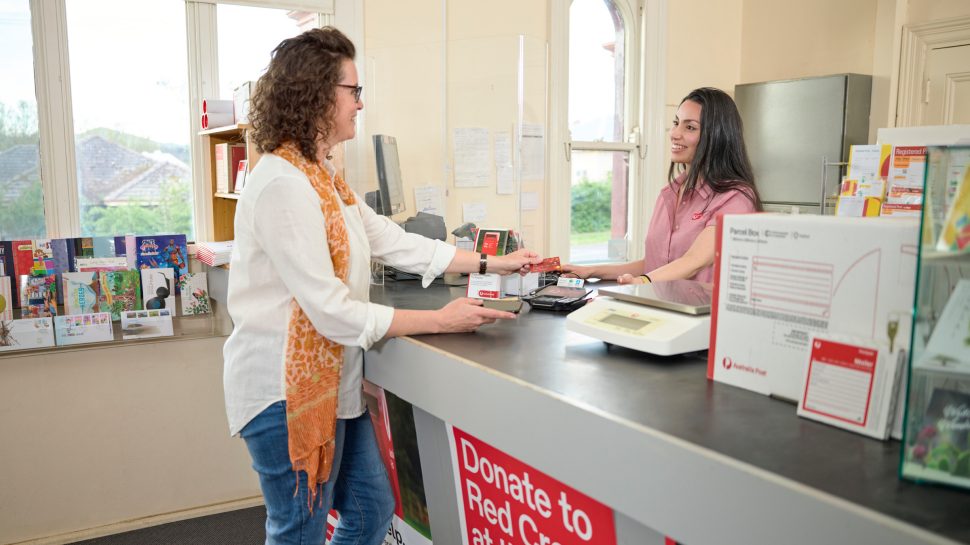 Fundraising through our Post Offices

Our people are at the frontline. They see and hear the impacts of disaster firsthand and want to help.
We're proud to partner with the Australian Red Cross and, during times of disaster, accept over-the-counter donations at participating Post Offices.
These donations help Australian Red Cross to prepare people for emergencies, provide comfort and care during disasters, and support their recovery afterwards.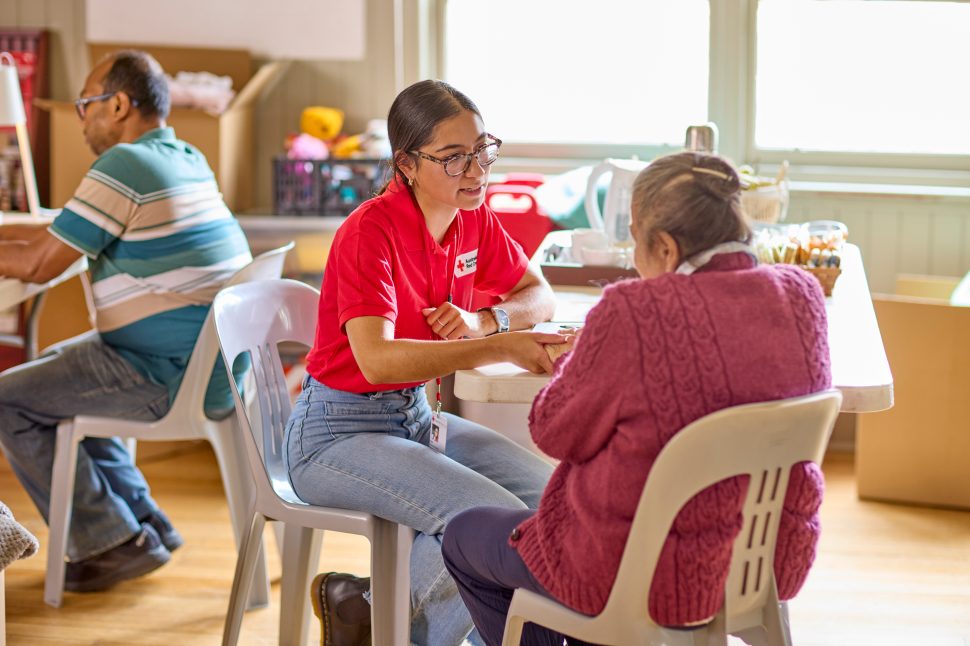 Donate to Australian Red Cross

Your donation to Australian Red Cross Disaster Response and Recovery work will assist Australian Red Cross teams provide relief and recovery assistance to local communities when emergency strikes.

Are you a business owner?
Help prepare your business with our disaster readiness guide, developed  with Australian Red Cross.

How we help communities together
Video: A river winds through a bush city of low buildings. A love heart hangs on a house. A man in a red polo shirt is interviewed outside the post office which is in a temporary building.
Text: "Glyn Harding, Australia Post Postal Manager." Glyn brings a parcel to a customer.
Audio: Glyn: Lismore is a city renowned for flooding. That's our history. This one was a 1-in-500-year flood.
Video: A man in a blue Australia Post business shirt sits in a warehouse.
Text: "Matthew Wilson, Australia Post Delivery Manager." The huge centre is deserted. Parcels sit on shelves. Matthew scans a parcel then waves.
Audio: Matthew: Initially, when the flood hit, we couldn't work at all. The delivery centre was full of water.
Video: Love hearts hang in the post office window, and in a house window.
Audio: Glyn: What I would recommend to most people is that they have an evacuation plan in place and that they check on their neighbours.
Video: Matthew hands a customer a parcel. A sign reading "Not Done Yet" is decorated with a heart. A statue's pink hands with green spots hold up a heart that's emblazoned "You are here."
Audio: Matthew: Make sure you've packed a bag. Be ready to get out as soon as the authorities let you know.
Video: Glyn weighs a parcel. A customer leaves the post office.
Audio: Glyn: Looking around the town now, there is people that are coming back.
Matthew: There's a lot more community spirit. And, you know, we're tough buggers in Lismore.
Video: On the left half of the screen, the Australia Post logo appears against a red background. On the white right side of the screen, the words "Proud partner" appears above the Australian Red Cross logo. 
When extreme weather is the new norm

Our people, Glyn and Matthew, know firsthand the impact disaster can have.
Having recently experienced the flooding in Lismore NSW they know recovery takes time and community spirit.
Video: The Australia Post logo sits in the top right corner. A town of low buildings sprawls on the edge of a broad river. Sitting on rocks, a young man with light brown hair frowns out over the flowing water. The young man is interviewed on a couch.
Text: "James Wallace, Red Cross Community Recovery Officer."
Audio: James: When the floods happened, it was quite eerie. All that water was coming downstream towards us and it then flooded the town of Woodburn, where our place is. It obviously isn't a nice thing to come back to a town that has been so severely impacted.
Video: James strides along Woodburn's riverside path. He sits on a bench and chats with another young man.
Audio: James: The three things that are really important to plan for before a disaster - get to know your neighbours, have a bag packed and know where you're going to go if it's safe to do so. Like, have a meeting place.
Video: On the left half of the screen, the Australia Post logo appears against a red background. On the white right side of the screen, the words "Proud partner" appears above the Australian Red Cross logo. 
Three things to do to prepare for a disaster

We know from our partner, Australian Red Cross, that being prepared can make a huge difference to the ability to cope with a disaster.
Australian Red Cross Recovery Officer and Woodburn NSW local, James Wallace, shares his top three tips.