How a mobile Post Office helped a town surface from the Townsville flood
When Townsville in Queensland was inundated by the worst flood in its history, many of its residents were forced to evacuate their homes. For those who remained, the Idalia Post Office and Red Cross were there to help the community take a step forward in their recovery.  

The first flood Brian Cole ever experienced was in Brisbane in 1974. But that, he says, came nowhere close to the Townsville flood of 2019 – also dubbed the worst natural disaster to impact the coastal town in north-eastern Queensland. The suburb of Idalia was among those that took the biggest hit. 
"The rain bucketed for two weeks," says Brian, owner of the Idalia Post Office in the Fairfield Shopping Centre. "Townsville usually gets really wet over a few days and then the rain dissipates but this low just hung around."   
Brian says the first sign of trouble was when the Ross River Dam surpassed its capacity, more roads were cut off and the lakes and rivers started overflowing. As the situation intensified, Brian closed the Post Office in the early afternoon so his staff could get home safely and told them to wait a couple of days before returning. 
By the time authorities deemed reentry into Fairfield Shopping Centre safe enough, the Post Office had been sitting in a metre of water for over a week. 
"The first day was horrendous," Brian recalls. "There were dead fish in the Post Office and PO Boxes, and stuff from the butcher's shop was floating around. Everything had to be stripped down and rebuilt. We were looking at a minimum of five months downtime so we decided to set up a mobile Post Office in the shopping centre's car park to keep servicing and supporting our community."

Whenever disaster strikes, Australia Post and Red Cross are there to support and help communities get back on their feet.

Same service, different form

The Idalia mobile Post Office was operational within days of the floods, but evacuation orders meant that 85% of its customers had left the suburb. Brian says trading was initially subdued as most remaining customers had "bigger things on their mind." 
The team worked hard on getting word out that the Post Office was still open, especially to its customers in the neighbouring suburb of Wulguru. Brian says, "That suburb has many elderly residents who relied on us for Post Billpay because the power outage meant banks and other services were closed. We were their only option for paying their bills." 
A mobile Post Office is Australia Post's response to unexpected circumstances and in emergencies within urban, rural and regional communities. When natural disasters like the Townsville floods shut down a town's Post Office, we're able to set up a mobile unit with limited postal, bill payment and banking services to support the local community and help them stay connected. 
The mobile Post Office in Idalia ended up holding a large amount of mail for a considerable period of time. And because the shopping centre was closed, it also functioned as a drop-off point for every other shop's mail. While Brian's team managed the postal services, he focused on the Post Office's reopening. When it finally did, Brian says he was touched by how excited locals were to see the familiar doors opening again. 
As with many other natural disasters and emergencies, Australia Post wasn't the only one supporting the Idalia community. Our partner, Red Cross, was also there from the beginning. More than 50 emergencies personnel were stationed in evacuation centres to provide psychological first aid, work alongside other agencies and government bodies, and help reunite loved ones.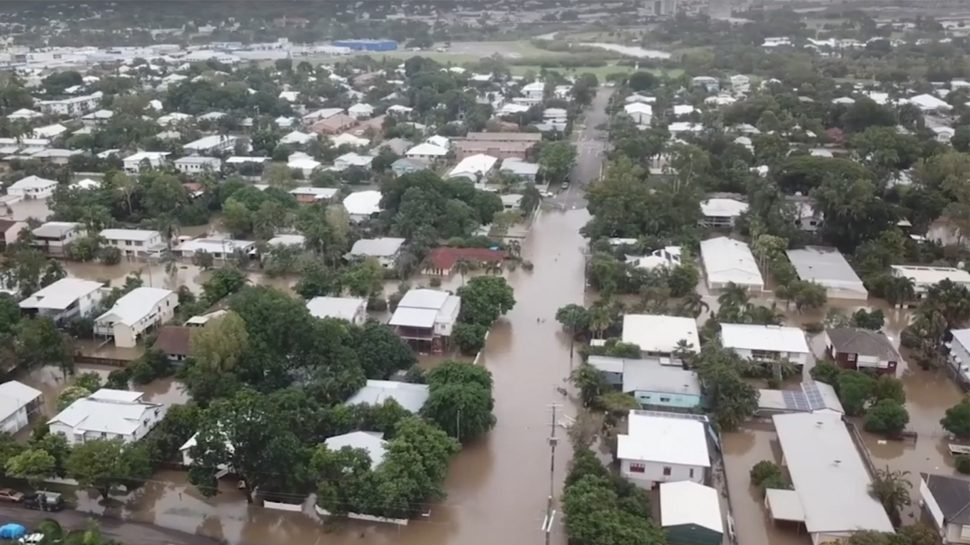 Restoring a community's town and spirit

The Townsville floods left 738 homes severely damaged and 252 homes uninhabitable. Brian says the Idalia community was shattered by the event, and he's deeply grateful to have played a small yet significant role in the rebuilding of their town and spirit. 
"Like every other Post Office in Australia, our main priority is serving our community. In uncertain times, we try to offer familiarity and stability. This is what we managed to do in Idalia."