Anne Macarthur: A lifetime of volunteer service with Red Cross
Anne Macarthur has spent nearly her whole life in service to others. Here she talks about volunteering with Red Cross, supporting bushfire survivors and the partnership between Australia Post and Red Cross in helping communities affected by a natural disaster.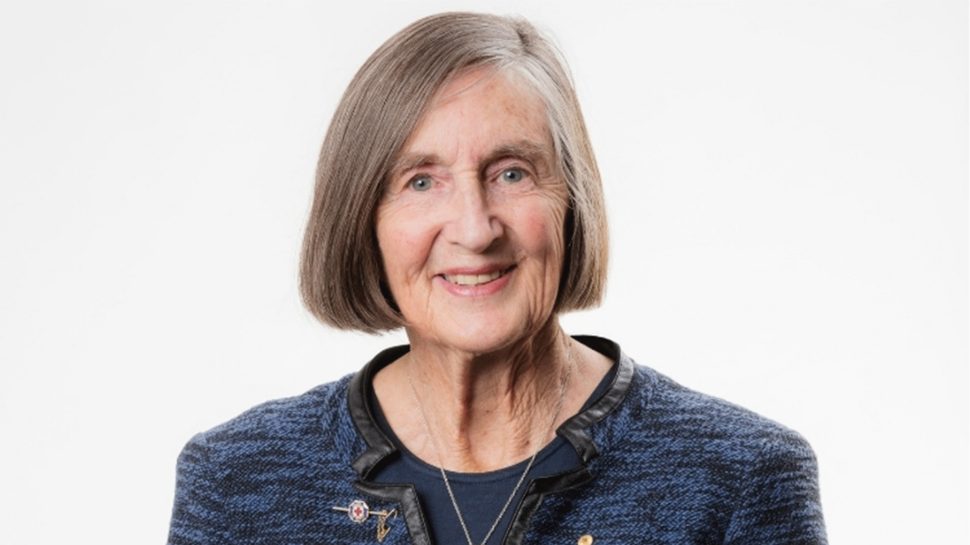 Some of the most poignant moments in Anne Macarthur's decades of service with Red Cross involve comforting survivors of the Black Saturday and Black Summer bushfires. She clearly remembers the enormous scale of emergency services work during those harrowing times and the urgent need for psychological first aid.
"We met people who'd lost their homes and loved ones in the fire," Anne says. "It was incredibly important that we knew how to talk to them and assess whether they needed any specific help. Red Cross had trained us well on how to do that without being intrusive."
Whenever disaster strikes, Australia Post and Red Cross are there to support and help communities get back on their feet.
Then there were the Trauma Teddies. Knitted by volunteers across Australia, these teddies are handed out as a source of comfort during tough times. Over a million teddies have been handed out since the initiative kicked off in 1990. At last count, more than 600 volunteer knitters across Australia craft around 50,000 Trauma Teddies a year.

Anne says the colourful bears have made their way to a host of places, including hospitals and relief centres, where they bring comfort to both children and adults. And the comfort they bring extends to families across Australia.
"The teddies are knitted with love and they give love. When we're out and about in public doing publicity work, people will stop to tell us about their child or grandchild who has a teddy. Quite often the teddy is their favourite toy despite them owning lots of sophisticated toys. And I've seen grown ups hugging the teddies too."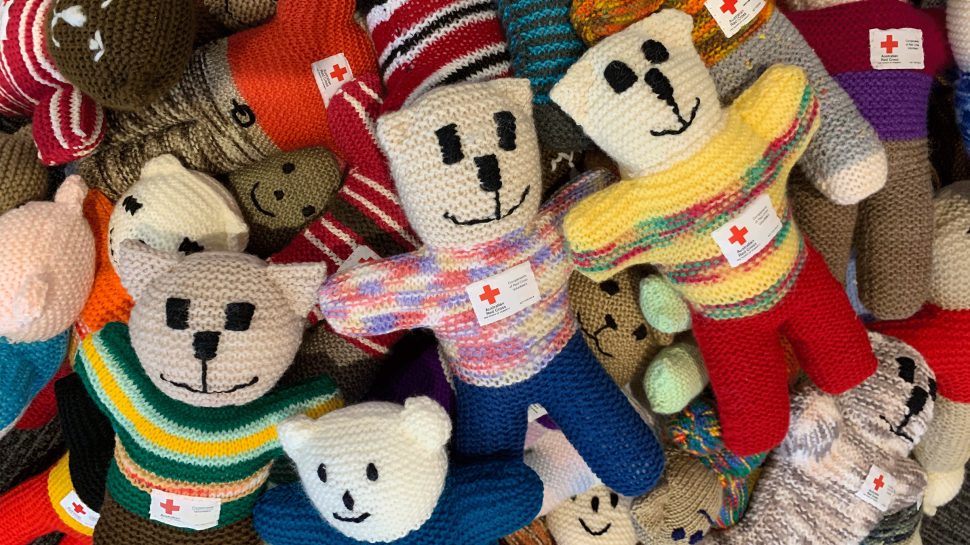 The beginnings of a lifetime of service
Anne grew up on a sheep property north of the Murrumbidgee River in New South Wales. The remoteness meant there was no school within walking, horseriding or biking distance so a young Anne's primary schooling was by distance learning with the lessons being delivered from Sydney by Australia Post.
It was, as she says, a childhood very much on the land. It was also the setting for her eventual service to the Red Cross – one that would stretch for 70 years.
"When you live on a farm, you learn at a very young age that everything and everyone depends on each other," she says. "And you learn to work as a team, take responsibility and make decisions. That was very much the basis of my volunteer work."
Anne, who turned 80 this year, first heard of the Red Cross from her mother who was president of a New South Wales branch. At age 10, Anne was sent to St Catherine's boarding school in Melbourne. The first organsation she joined there was Junior Red Cross. That decision opened the path to what would be a lifetime of volunteering.
While in Melbourne, Anne also met her future husband, Donald Macarthur. The couple set up home on a grazing property in East Gippsland where Anne has lived for the last 40 years. After Donald's death, Anne began volunteering full time for Red Cross and has been a member of the Lindenow and District branch since 1965.
In 2015, Anne took on the position of Chair of the Victorian Red Cross thus breaking 100 years of male dominance. She counts this among her proudest achievements alongside receiving a Medal of the Order of Australia (OAM) in 2007 and being made a Member of the Order of Australia (AM) in 2021 for her service to Red Cross and for the community.
"Being Chair is a huge honour - certainly not something that 10-year-old farm girl would ever have envisaged doing!" Anne laughs. "I believe in the work and I've never lost my passion for Red Cross. It's a wonderful feeling being part of a worldwide organisation that helps so many people in so many ways. I have also got far more out of it than I have ever put in."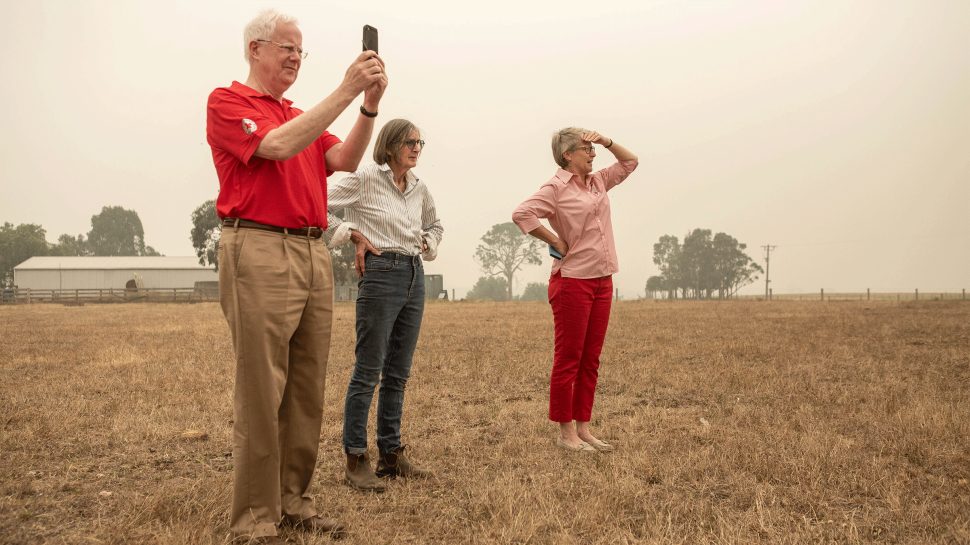 Supporting communities during a disaster
Part of Anne's volunteer work involves staying connected to those experiencing loneliness – and there have been many such people during the pandemic and ensuing lockdowns. While she has kept in touch with them through phone calls and emails she says she would have much rather seen them face-to-face.
"Being part of the community is incredibly important to me," she says. "There's a feeling of belonging and that happens when people help each other."
And so she was delighted to walk into her local Post Office a few months ago and learn that it was accepting over the counter donations to Red Cross. She says, "I was so proud and pleased to see that there. I think there'd be lots of other Red Cross members feeling the same way."
Australia Post has worked closely with Red Cross in responding to disasters for many years. During the 2019/20 bushfires, we collected community donations through our Post Offices and website for affected communities. This helped thousands of people make ends meet, rebuild their homes and access mental health support.
In 2020, we became a proud National Community Partner of Red Cross. Anne says, "Australia Post and Red Cross are both outstanding organisations, and I think they complement each other in supporting communities affected by disasters."