Here's your ultimate guide to finding swimwear online
With summer in full-swing, shopping online for a new bathing suit is the ultimate time-saver. You'll avoid BOTH dressing room lighting and crowded malls (oh joy), and goods can arrive on your doorstep before you even remember where you left your sunglasses.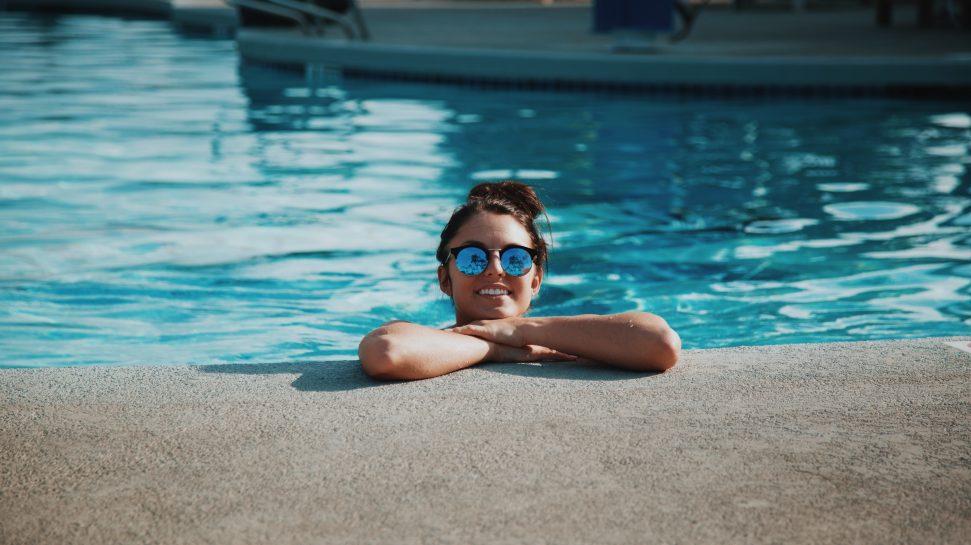 With a steady stream of emerging Australian designers and so many labels branching into swimwear - from high-end to budget buys - there's never been a better time to find yourself a new one-piece, bikini, rash vest, or whatever look you like to rock at the beach or poolside.
When it comes to finding what works for you, it's a combo of comfort, style, and quality. That's why you want to try a few pairs of bathers on before you fully commit. Our swimwear round-up has heaps of options to check out: take a punt on a few different things. When you get your new togs delivered, try them on in the comfort of your own home, and then simply return what doesn't work.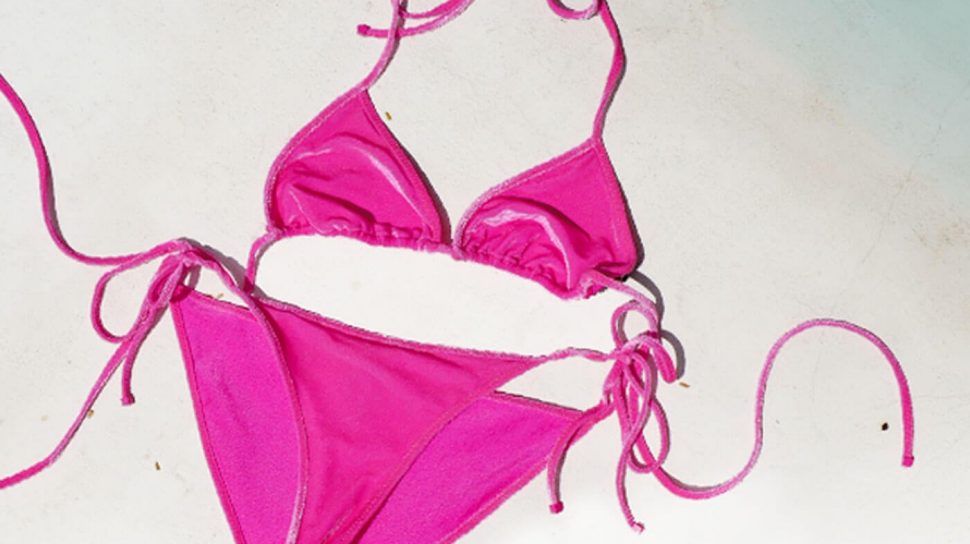 Triangl Swimwear is one of Australia's hottest new swimwear designers, favoured by celebrities. With almost 3 million followers on Instagram, you know you're on to something good. Triangl's signature bold neoprene styles come in colours such as Cola Pop, Blue Crush and Candy Sunset and are available only online, with prices starting from $97.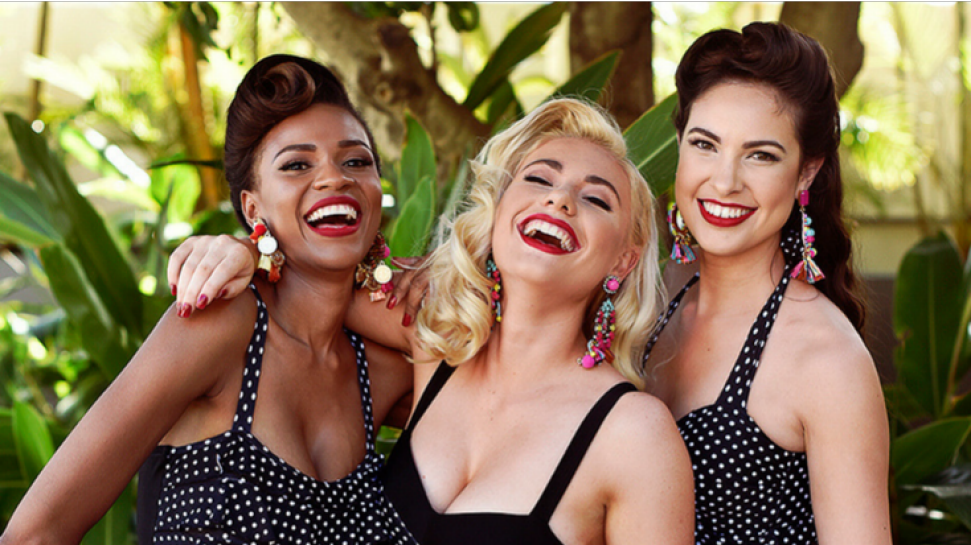 As the name suggests, Sirens Swimwear is designed to turn heads. Inspired by the fashions of the 50s and 60s, this range celebrates curves and comes in sizes 8 to 20. Also handy is their 'fruity' body shape guide (are you a banana, strawberry, an apple?), which can help you decide what cut suits you if you're unsure. Or you can ignore that completely and just wear whatever you want!

Aussie favourites
If you're a chlorine addict, it's hard to go past a classic pair of Speedos. Priced from $40, their bathing suits are sporty, functional and flattering, with an aesthetic touch. Almost 100 years old, this Australian business continues to reinvent its pool-wear with new D/DD cup swimsuits and a swim dress.

Chasing the waves
For surfers and beach bums alike, Rip Curl offers hundreds of bikinis and separates from their headquarters in Torquay on Victoria's surf coast. They also produce a range of women's rash vests and wetsuits.
Over at Surfstitch – one of Australia's largest online retailers – you can find 600+ surf lifestyle and fashion brands, many of them talked-about labels like Peony Swimwear which offers earthy tones and botanical prints, and the playful Zulu and Zephyr, along with a snazzy State of Swim guide to help you find swimwear that suits your shape.
Osmosis is also another great website for some new bathers – you'll find a huge selection of Aussie surfie brands like Billabong, Seafolly and Rusty.

Bathing suits for the budget-conscious
If you need to pinch your pennies at the moment, Cotton On sells bathing suits, board shorts, rashies and sun-worshipping accessories from $9.95.
Target is also a great got-to for good bargains. Their online swimwear selection features all your swimwear needs, all at super-affordable prices (pay around $25 for a one-piece, $15-20 each for bikini separates).
For a one-stop-shop, try Myer, where you can peruse almost 1,000 swim and beachwear items across a broad range of brands. For good value, go with Myer's own 'Miss Shop' label.
Celebrating curves
Shape Your Body by Target includes a clever range of swimsuits that provide net lining, moulded cups, side boning for support and adjustable shoulder straps. Beneath each design is a tidy list of reviews from women who've found swimwear nirvana.
One-stop swimwear shops
All over Australia, there are swimwear shops that offer only that. In Victoria, it's Swimwear Galore; in Queensland, Western Australia and New South Wales locals look to Sunburn Swimwear for the perfect togs.
Each business has been running since the 1970s and stocks local and international brands in-store and online. If you have a few hours to wander, this is a good place to start. Both companies cater to online shoppers with loyalty clubs and discounts.
Whether you're looking for togs, swimmers, or a cossie this summer – there are plenty of ways to stay stylish and smart in the sun.
Dress your skin as well
Cancer Council of Australia offers a comprehensive list of sun protection tips online, to help keep us safe in the sun, as well as a wide range of UV-protection products like sunglasses, hats, rashies and swimshorts, and their well-known sunscreens.
If you grew up in Australia or New Zealand in the 1980s you'll remember the catchy Slip, Slop and Slap jingle that was Australia's most successful health campaign. Now there are two more S's in the slogan – Seek shade and Slide on some sunglasses.
A clever app for summer
Once you're ready to catch some rays in your styling new swimmers, there's only one thing left to do – download a sun protection app.
Find out when you need sun protection the most, wherever you are in Australia. The SunSmart app provides sun protection times issued daily by the Bureau of Meteorology and a 7-day weather forecast of UV levels so you can plan ahead. You can create alerts to remind you to cover up. Download via Google Play or iTunes.