From Babbo Natale to Father Frost: Santa Claus and Christmas traditions around the world
For many of us, the holiday season is about sharing gifts, celebrating with family, indulging in delicious foods, and awkwardly singing Christmas carols. But, around the globe, there's different cultural traditions when it comes to Christmas and different takes on the symbol of Father Christmas too.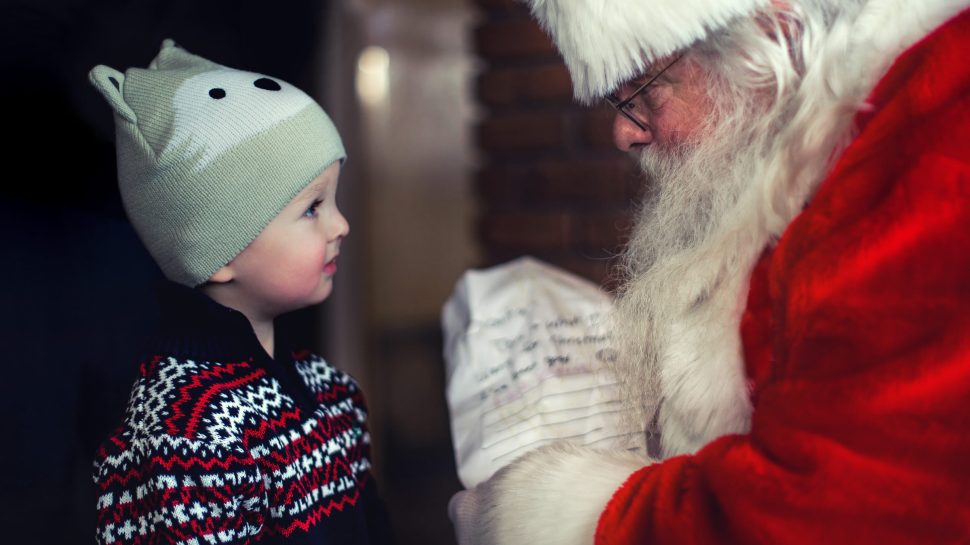 Santa Claus. We know him as the jolly old man dressed in red with the snow-white beard, guiding a sleigh led by flying reindeer. He's our gift-giving beacon of Christmas, who, on Christmas Eve, manages to magically visit everyone on earth, delivering the presents we've been wishing for all year.
But this vision of Santa differs depending where in the world you happen to be. Santa can look very different. He often has a different name, numerous tales and fables, and enjoys things other than milk and cookies.
Latin America
Christmas in Australia is usually centred around one huge day of celebration and eating way too much pavlova. In Mexico, Venezuela and other parts of Latin America, families begin to celebrate well before 25 December and often continue partying into January. Families, friends and sometimes even entire neighbourhoods come together to eat, drink, sing and dance.
Depending on the family's religious beliefs, some will attend a special midnight Mass, others will participate in Posadas; a tradition where children and adults will dress up and re-enact Mary and Joseph's journey to Bethlehem.
At the beginning of the New Year, there is another day that is considered by many to be more important than Christmas. In many Spanish-speaking countries, Three Kings Day, or Dia de los Reyes Magos on 6 January honours the arrival of the Three Wise Men.
Children write letters to Los Reyes Magos asking them for gifts (just like our letters to Santa), they then leave their shoes out for the wise men on the night of 5 January. The next morning, children will find that they have been spoilt with treats, presents and lollies inside their shoes.
United States of America
Because of its multi-cultural nature, Christmas across the United States can be very different from place to place. However, many customs and traditions are similar to those in the UK, Italy and Mexico, stemming from individual families religious or cultural backgrounds.
Christmas holidays in America have become increasingly commercialised, with festivities and major shopping days (such as the infamous Black Friday) kicking off in early November. Americans spend a lot of money on gifts and food for the main day, but decorating is just as important and usually begins around Thanksgiving.
Americans spend over $1 billion a year on Christmas trees alone! They decorate their homes inside and out, and people can go above and beyond to put on spectacular outdoor displays. The tradition of families walking around the streets to look at these Christmas lights and decorations is becoming increasingly popular. Public and street Christmas displays attract tourists from all over the world, such as the Rockefeller Centre Christmas tree and elaborate animated Christmas Windows in New York City.
When it comes to The Night before Christmas (the more common term for Christmas Eve), children hang their Christmas stockings on the mantelpiece for Santa to fill with gifts. Santa often brings 'stocking stuffers', as opposed to larger more lavish gifts which are usually gifted by parents, and children leave milk and plates of cookies in return. Some children are lucky enough to open some of their presents early, on the night before Christmas, instead of Christmas morning.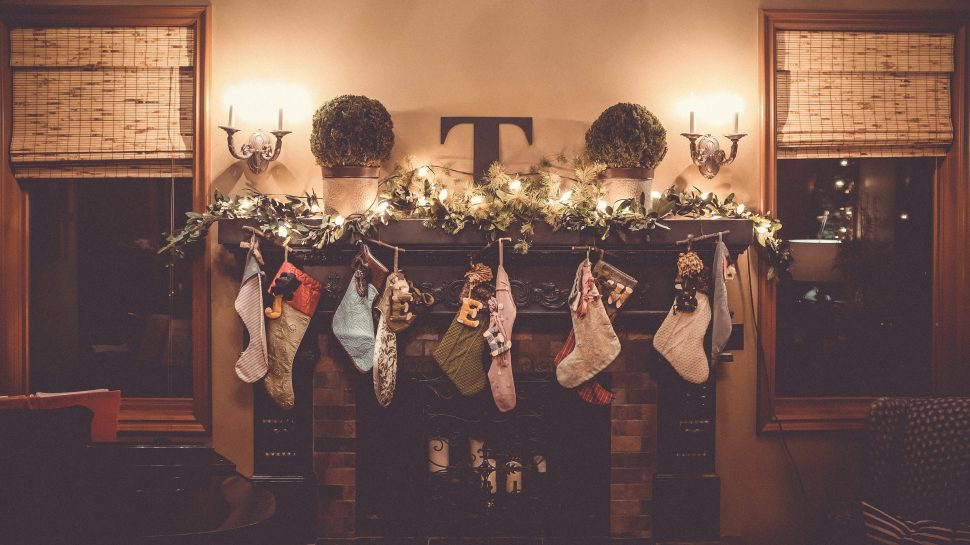 United Kingdom
Similar to Australia, Christmas in the United Kingdom is predominantly influenced by the Christian Church holidays; Christmas Day, Boxing Day and New Year's Day. In these countries, gifts are traditionally left in stockings hung by a fireplace, or in a pillowcase under the Christmas tree.
Unlike many European countries, where kids open their presents on Christmas Eve, Brits tend to rip off the wrapping paper on Christmas morning before tucking into a lunchtime feast with the family.
In England, Children write letters to Santa (more commonly called Father Christmas), but instead of putting them in the post, they often throw them into the fireplace – this way the letters are carried up the chimney and Santa can read the smoke.
In Ireland and parts of Wales, the day after Christmas is called St Stephen's Day, which is also very important. These days, it's for visiting families, eating leftovers, or watching sports, but some people still participate in the tradition of 'Wren Day' by dressing up in old clothes, visiting neighbours and singing and dancing to music.
Russia
After the 1917 Revolution, Christmas was banned throughout Russia, along with other religious celebrations. It wasn't until 75 years later that the holiday period was again observed there. Today, it's celebrated in grand fashion, with an all-night mass in cathedrals across the country.
According to the Orthodox calendar, Christmas is most widely celebrated on 7 January. New Year's Day precedes the Russian Christmas and is considered a more important holiday. Families will have a New Year tree, as opposed to a Christmas tree (although it will be decorated just the same) to celebrate the two Christmases (25 December and 7 January) and two New Year's (1 January and 14 January).
Santa Claus in Russia is more commonly called Father Frost, or Ded Moroz. He brings presents to children on his troika (a three-horse-drawn sleigh) and leaves them under the New Year tree. However, in Russia, Father Frost has help from his granddaughter, the Snow Maiden, Snegurochka. Whilst there are many winter legend characters, The Snow Maiden is the most common seasonal figure as she assists with the delivering presents.
China
Christmas is not widely celebrated in China in the traditional sense (as only about 1% of people are Christians), but it has been steadily gaining popularity and commercial success with more and more people getting into the holiday spirit during Christmas time.
There are several traditional gifts given in China, especially around Chinese New Year. These include decorative handicraft known as Chinese knotting, money in red envelopes, chopsticks, tea, embroidery, paintings, the xun (a globular, flute-like musical instrument) and the decorative snuff bottle which contained powdered tobacco during the Qing Dynasty). Exchanging Christmas cards or small, inexpensive gifts with friends and family is also becoming more common.
The 'Western' depiction of Santa Claus is much more popular in China in recent years (you will likely see him on Christmas merchandise and his classic red hat being sold in stores). He's often seen in shopping malls and in large hotels from children to take photos with him. While children in China do not usually write to Santa, many enjoy seeing him out and about. Santa, or Shèngdàn lǎorén, does not have little elf helpers in China. Instead, he is often accompanied by his sisters who dress as elves in red and white Christmas colours.
India
As a very multicultural country, all festivals and holidays are celebrated widely across India, including Christmas, regardless of religious background. Non-Christians will still celebrate this time of year with sweet treats, gift-giving and "baksheesh" where people are very generous with donations to charities for the poor. With a considerable Christian population however, Christmas in India has similar traditions to how it's celebrated in western culture, with church services playing a big part in the festivities.
In large Indian Christian communities, such as Mumbai, children decorate Christmas trees. Mass on the night of 24 December draws enormous crowds and nativity scenes are commonly placed in the windows of many homes (in fact, people can become quite competitive with who has the best display).
In other places, instead of traditional Christmas trees, a banana or mango tree is decorated. Families also place small clay lamps on roofs and the tops of walls as decoration. People in Goa enjoy carol singing, Christmas cake and hanging out giant star-shaped paper lanterns between houses creating a beautiful 'star-lit sky' as you walk beneath them.
No matter where you are though, everyone loves Santa Claus. On Christmas day, Christmas Baba brings presents to the children from a horse and cart.
Italy
Italy has many important dates during the Christmas holiday season, but the first significant one is 8 December. The Feast of the Immaculate Conception (L'Immacolata Concezione) is an Italian public holiday that, in addition to its religious sentiment, signifies the beginning of Christmas. Christmas trees go up, decorations are everywhere and Christmas markets begin.
In the eight days before Christmas, also known as Novena, carollers sing throughout the neighbourhoods, and in some regions bagpipe players join in on the music. On Christmas Day, Babbo Natale (Santa Claus) brings small gifts to Italian children, but the main day for present giving is on Epiphany Eve (5 January). During the Feast of Epiphany (La Befana), an old witch known as La Befana traditionally walks through the village streets giving gifts to children, who have put up stockings for her to fill. Whilst she may sound like a fairytale villain, she is loved just as much as Santa Claus.
Babbo Natale, Padre Noel, Ol' Saint Nicholas; no matter what you call him – everyone loves when Santa comes to visit. To make sure he knows exactly what you're after this Christmas, post your letter to Santa before 14 December.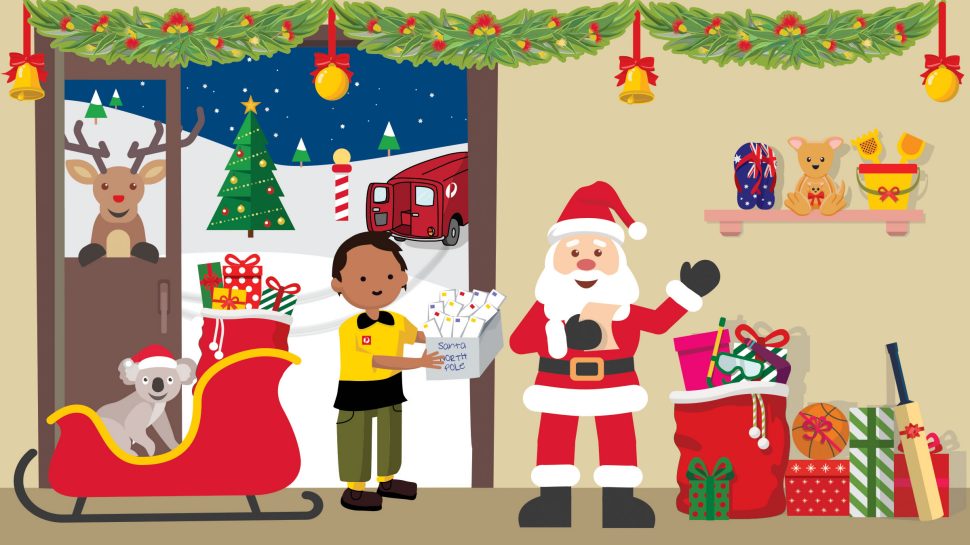 Write a letter to Santa
To make sure he gets it in time, send your letter to Santa before 14 December!
To: Santa Claus
Address: The North Pole, 9999.