5 reasons why it's better to watch the footy at home
Planning to watch live footy on TV this weekend? Upgrade your viewing experience at home with some clever new tech from the Australia Post Shop.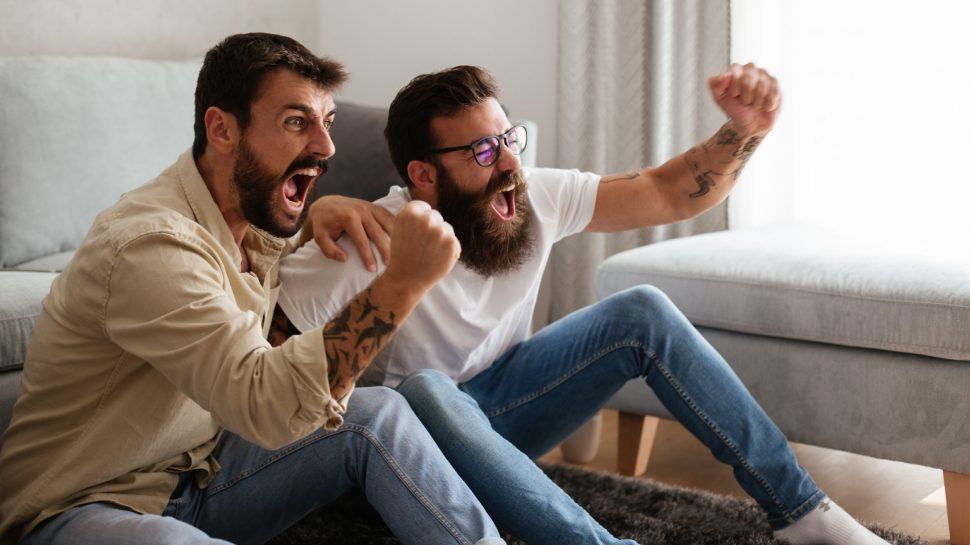 Sure, watching footy live is great. In fact, the atmosphere in a packed stadium is hard to beat. But when you add crowded public transport, overpriced footy snacks, hour-long queues and squint-or-you'll-miss-it seating, it's tempting to skip the whole thing and watch it on telly.
We don't blame you. Thanks to clever new tech, there's never been a better time to enjoy the footy at home. Whether you're NRL mad or an AFL devotee, all it takes are a few new gadgets to make footy on TV better than the real thing. Here are our top reasons why you should ditch the crowds and watch footy at home this weekend.
1. See the action from every angle
"BAAAALLLLL!". Deciding whether the opposition was holding the ball when you're in a stadium of thousands at an AFL match isn't easy. Especially when you're four levels up from the ground. But watching footy at home means you can analyse it from every angle. Did you know, most AFL grounds had spots for 10 to 12 cameras by the early 2000s? Imagine how many cameras are on the game now…
Don't miss a thing with the Blaupunkt 42" Smart TV and its full HD LED display, which provides crisp and clear images for an immersive game day experience. With built-in Chromecast, Google Play, Google Assistant and live TV channels, you can even enjoy the added benefit of flicking between matches and soaking in all the action.

2. Snag the best seats in the house
There's nothing worse than squeezing yourself onto a crowded train or tram to get to the stadium, only to line up for hours to get in, and then have your view blocked by a sea of heads and shoulders. Not to mention, the frustration of hearing the opposing side's chants.
Instead, watch it all from the comfort of your living room and enjoy uninterrupted views of all your favourite players. In fact, you can even stay in your Huggle Hoodie (we won't judge). Score close-ups of key moments while saving yourself precious time and money, and keep warm using this As Seen On TV Handy Heater—complete with three heat settings and a removable filter that cleans the air. You'll never want to leave the house again.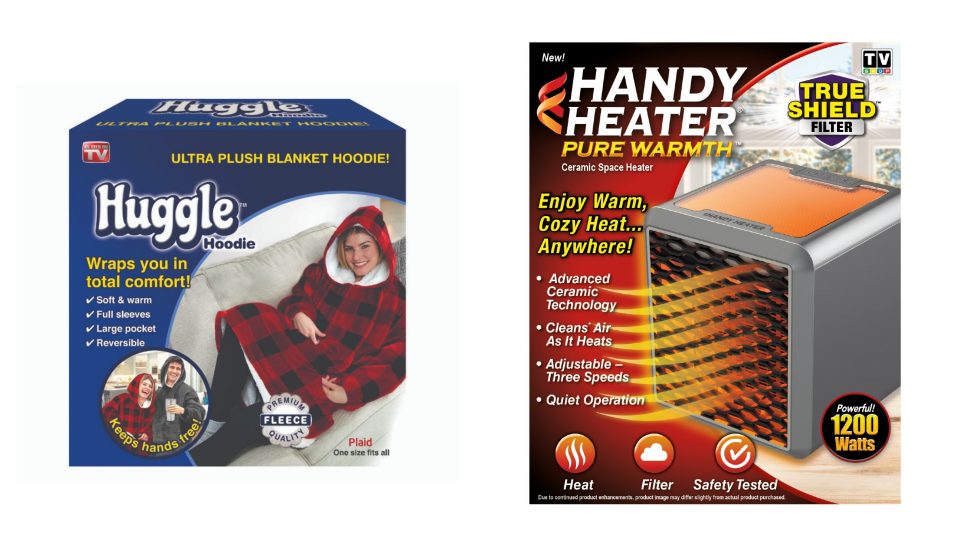 3. Experience stadium sound with the tap of a button
Recreate the roar of a packed footy stadium at home, with the help of the Thomson Hybrid Vacuum Tube Speaker. Vacuum tubes are used in audio gear because many people believe they produce better sound quality—and after experiencing the Thomson's superior bass sound and audio clarity, you'll feel the same.
With AUX, Bluetooth, PHONO and PC-USB audio outputs, you can plug it into just about any device. Plus, its touch controls mean stadium-level sounds are just a tap away. Turn it up and sing your team's song proudly!

4. Keep your eye on other games
Perhaps just as important as what's happening in your team's game, is what's happening during other games in the league. Keep one eye firmly fixed on your phone or tablet for match results, player stats or social media commentary—all while watching your favourite team on the big screen.
Second-screen viewing doesn't get any better, thanks to the Punos 7" Tablet. Its 7-inch vivid colour screen makes watching games or scrolling socials a dream, while its built-in earphone jack means you can listen to live commentary while you watch. Or upgrade your smart phone to the unlocked OPPO A54G, complete with a dazzling display and huge 5000mAh battery, to get your footy fix online in the ad breaks.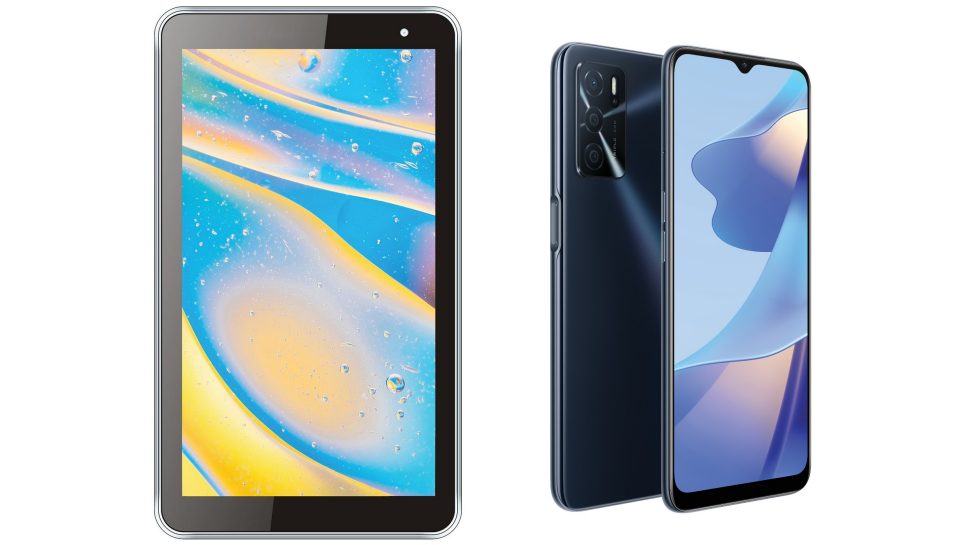 5. Enjoy your favourite footy snacks
Another perk of watching the footy at home is there are no queues to pay for pricey meat pies or cold drinks. But then again, a true footy day isn't complete without your favourite footy food.
Don't skip the classics! Entertain your mates at your place with the Mistral 10L Dual Zone Air Fryer, perfect for half time snacks like hot chips or fried chicken wings. With its two 5-litre cooking baskets, you can make enough for the whole crew.
Or for the ultimate footy feast, get a little help from the Mistral Hot Dog Maker—the clever kitchen accessory that steams up to six hot dogs at a time while also keeping your bread buns warm. Just don't forget the tomato sauce and mustard.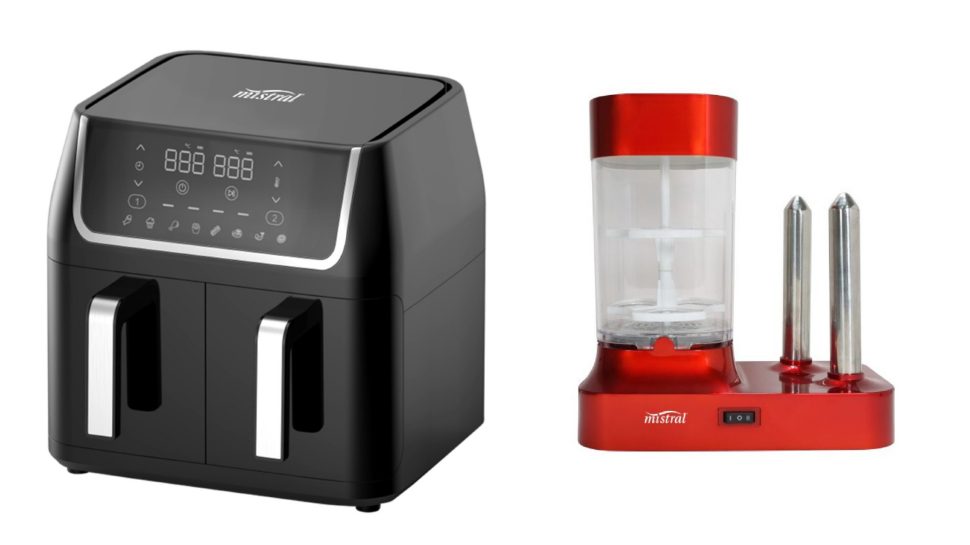 Are you footy mad? Enjoy the game from the comfort of your couch.

From TVs to speakers and the latest kitchen gadgets, the Australia Post Shop has everything you need to create the perfect footy day at home.