A beginner's guide to setting up a smart home
Want to manage all your home devices from the one place? Here's our beginner's guide to setting up a smart home, plus some must-have smart home gadgets from the Australia Post Shop.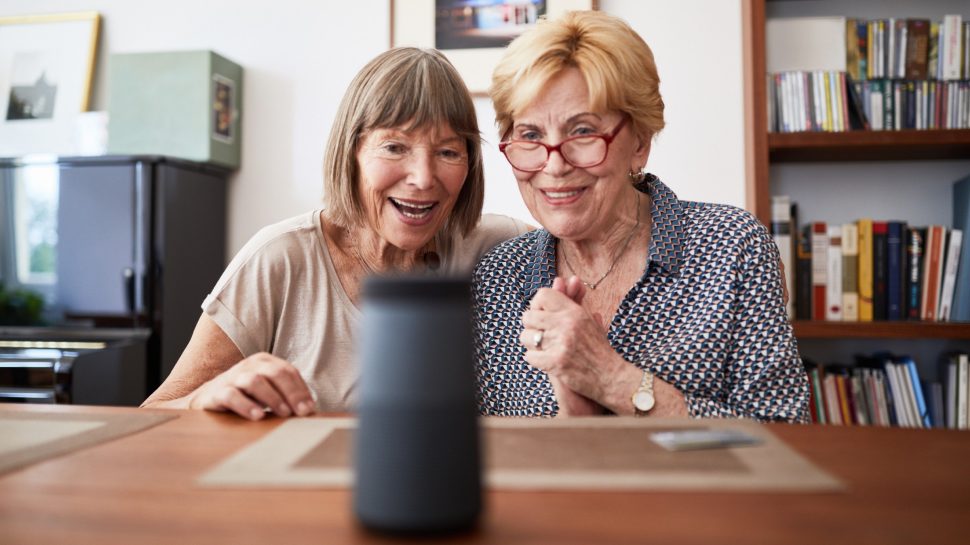 When it comes to smart homes, Australia is one of the fastest growing countries to embrace smart devices. In fact, the number of active households using smart technology is expected to hit 7.8 million by 2026, with people aged 25-34 the most avid users of smart tech in the country1.

What is a smart home?
A 'smart home' contains internet-connected devices that can be automated and controlled remotely using an app on your smartphone or tablet. Smart devices are now available in a range of categories, from lighting and sound to heating and security.
While we may not use 'The Jetsons' style jetpacks around the house just yet, the evolution of smart home technology has developed rapidly since the early 2000s (when smart home devices became much more affordable).
Now, the benefits of smart home gadgets are wide-ranging. Whether you want to cut down your energy usage, make your home more accessible, or simply want to manage all your devices from one place, smart home technology can help.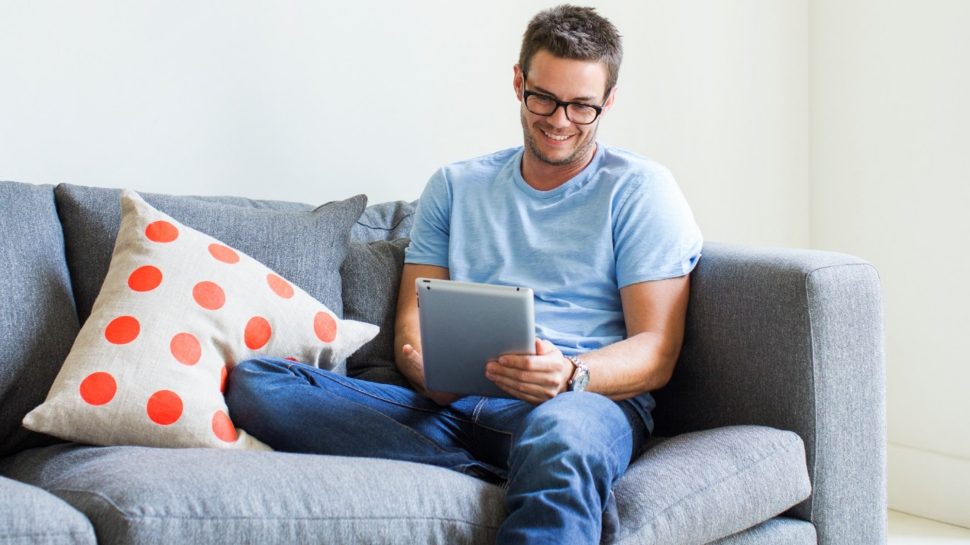 Use smart home lighting to save on energy
Although the upfront cost of purchasing smart home lighting is usually more than fluorescent and incandescent light bulbs, the savings over time can be significant.
If smart lighting is installed correctly, you can program when your lights turn on or off from your phone—even going as far as to moderate the brightness, depending on your environment. Because of the ability to control your home lighting according to your lifestyle, your lights will only be on when you really need them (meaning no more wasted electricity that results in costly bills).

The best bit is, smart light bulbs can be connected to your existing light fittings and come in a range of styles—from adjustable party lights to gentle, warm lights. Find the right light for any occasion with the Laser 10W Smart RGB Bulb, which features a whopping 16.5 million colours to choose from and fully adjustable settings via the Laser SmartHome or Google Assistant App.

Hosting a party? Set the scene with the adjustable Laser Smart LED 2M Strip Light, which also boasts a jaw-dropping variety of RGB (Red Green Blue) colours and is powered by USB. It even syncs with your music to create an impressive light show that changes with the beat!

For a more calming atmosphere, the Wi-Fi enabled Laser 10W Smart White Bulb lets you illuminate your surrounds with the touch of a button. Adjust the lighting according to your mood with remote or voice control, schedule your lights to turn on or off depending on the time of day, and even save your favourite light settings to achieve just the right ambience.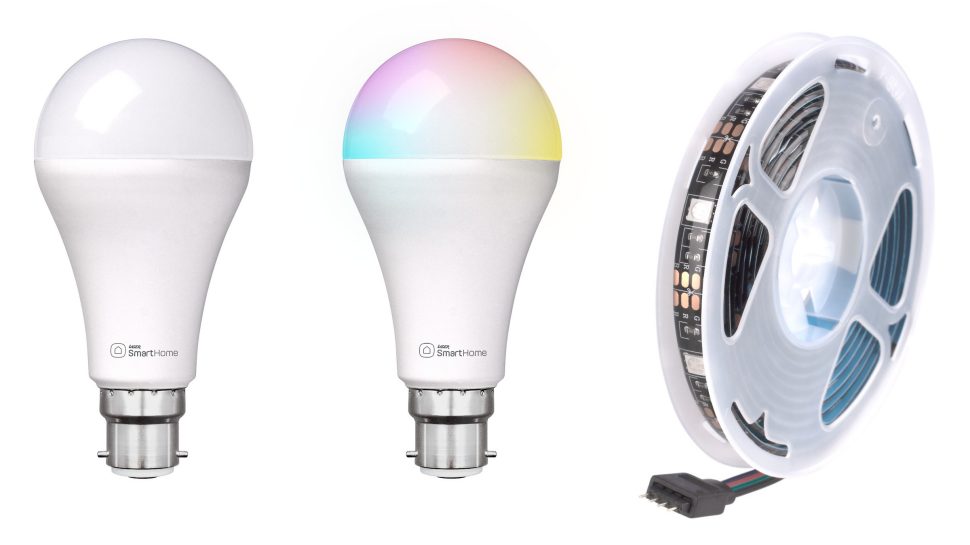 Feel safe with smart home security
These days, you can never be too cautious—especially when it comes to keeping your home and family safe. Smart devices that specialise in home security, like smart doorbells, are easy to install and can provide peace of mind for very little cost. From potentially saving you money on home insurance to deterring intruders and even notifying you when a delivery person is at your door, there are many reasons to invest in a smart doorbell.
Up your surveillance (and never miss an important parcel again) with the battery-powered Laser SmartHome Full HD Video Doorbell, which offers real-time alerts on your Laser SmartHome App and a two-way audio function so you can talk to your visitor remotely or from inside your home. The recording function even captures video footage (during the day or night), should you need it to track your parcels or identify unexpected visitors.
For an added layer of home security, use the Laser Smart 360° Full HD Pan/Tilt Camera, which also has night vision capabilities and two-way audio. Its advanced motion detection and pan/tilt functionality means you can keep an eye on the kids, pets or visitors easily from the app.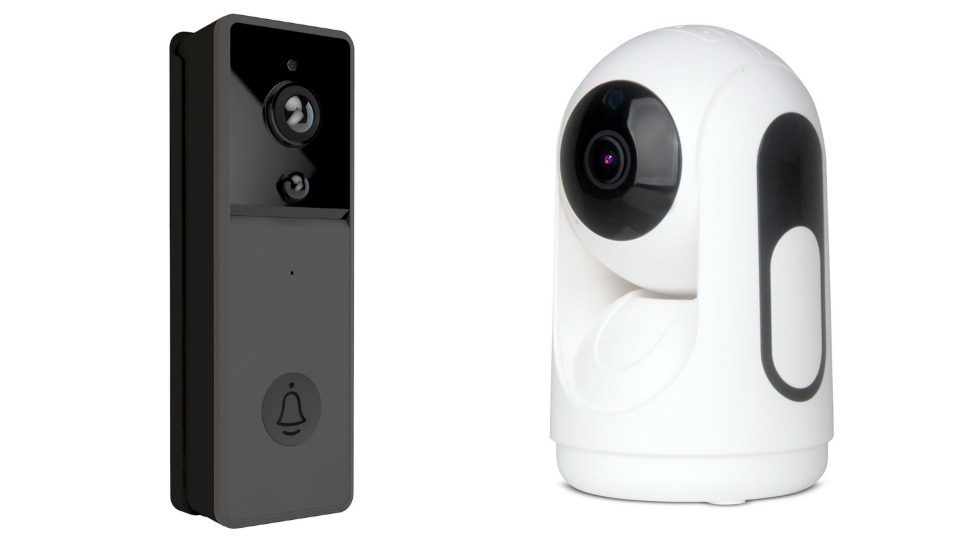 Take movie night to the next level with a smart TV
Fancy yourself a movie buff or TV fiend? Then a state-of-the-art smart TV is a must-have in your living room. Combining the all-access nature of the Internet with the benefits of gaming, free-to-air and pay TV, smart TVs provide an infinite amount of content to consume at the tap of button. Smart TVs work by connecting to your home Wi-Fi, so you can control what you watch via apps on your smartphone (hint: no more clunky remotes getting lost down the back of the couch).

When you add up what we used to spend on additional devices like Blu Ray and DVD players, smart TVs are relatively affordable, too. However, if you can't justify the cost of a new smart TV, smart gadgets like Google Chromecast and Apple TV give you the ability to access streaming services and Internet from your existing TV. Either way, next time you plan the perfect movie night at home or a friend's house, make sure it's using a smart device.

Let a smart vacuum cleaner do the housework for you
One of the best inventions to come from smart technology has got to be the robotic vacuum cleaner. These incredibly smart devices can detect obstacles in their course, even generating a map of your home to conduct an efficient and thorough clean in hard-to-reach places.
Using an app, schedule when and where your robot vacuum needs to clean or steer it manually while you're at home. You can even configure it to focus on an area that needs extra attention. When it's finished, watch as it returns to its docking station to charge its battery. All you need to do is occasionally empty its bag or container—the rest of the cleaning is taken care of!
Robotic vacuum cleaners are much quieter than traditional vacuum cleaners too, which means you'll no longer have to worry about disturbing sleeping babies (or grumpy neighbours, for that matter). Try the intuitive Mistral Robovac, with its one-touch cleaning mode so you can set and forget.

Control your smart home devices from one app
There's no doubt, one of the best things about setting up a smart home is the ability to automate and control all your devices from the one, central hub. Not only does this offer a sense of ease and cohesiveness, but it can save on energy bills, too.
Not entirely ready to splash out on all new smart home devices just yet? That's okay, you can still benefit from smart technology. All it takes is one handy gadget to turn all your regular devices into smart devices. The Laser SmartHome Wi-Fi Plug allows you to control your everyday appliances (like your TV, iron, pedestal fan, electric blanket or portable heater) through the easy-to-use SmartHome App. Use voice command to switch your appliances on or off, remotely set countdown timers and monitor your power usage to avoid wasted electricity.

When it comes to transforming your house into a smart home, there are many ways you can do it. Research what smart gadgets will suit you and your family and enjoy the perks of a more streamlined, integrated lifestyle.

Looking to upgrade the tech around your home?

From smart TVs to innovative kitchen appliances, the Australia Post Shop is your go-to online destination for the latest gadgets. Enjoy free standard shipping on orders $30+.