5 reasons a handheld steam cleaner will transform your cleaning routine
From cleaning glass to removing stubborn grease and stains, here's why a handheld steam cleaner will make your house cleaner and save you time and money.

From mopping the floors to freshening up the cushions on the couch, steam cleaners cover all bases when it comes to cleaning. The NuSteam hand-held steam cleaner from the Australia Post Shop will replace your cleaning cupboard full of toxic products and make cleaning more thorough and efficient. Not only does using a steam cleaner help to kill nasty bacteria that builds up in the home, it's also a more eco-friendly way to clean household surfaces.
Here, we cover five key advantages of steam cleaning. Read on to learn how this method of cleaning can benefit you, your family and the environment.
1. No more scrubbing
There's no need for elbow grease when cleaning your home with a hand-held steam cleaner. The powerful steam breaks down dirt, grease and grime effortlessly, so you don't have to bend over and break your back scrubbing.
The NuSteam handheld steamer is a lightweight, handheld appliance, meaning it's easy to use—especially for someone that's less mobile. The different attachments will save you from scrubbing the stove top, bathroom grout and even the oven (which can be notoriously difficult).

2. Ditch the harsh chemicals for your health and the environment
The NuSteam steamer will replace your whole cupboard of cleaning products, saving you cash and making your home more environmentally friendly. There's no need for any harsh chemicals or multiple cleaning products—just add water and wait seconds for it to heat up to 140°C. Cleaning without added chemicals is great news for your wallet but is also safer for your kids and pets.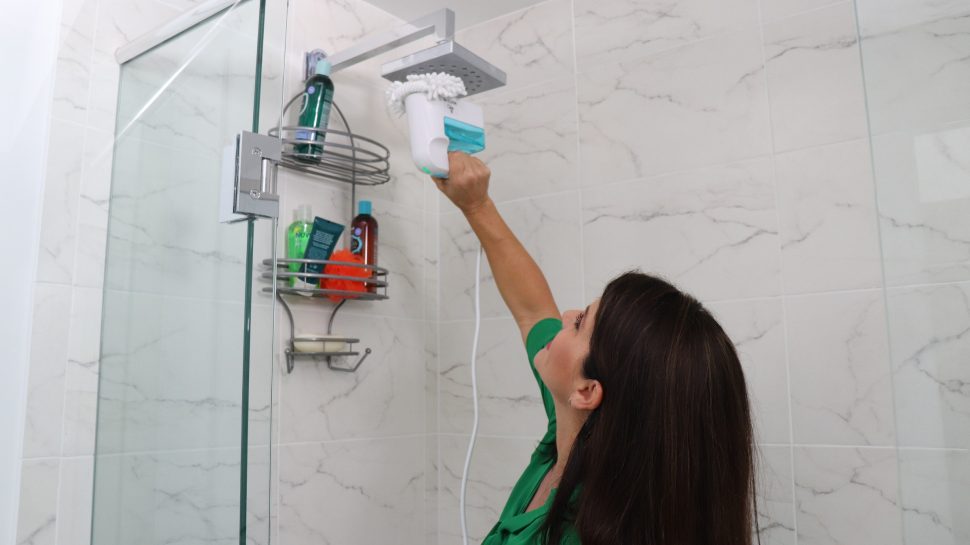 3. Kill germs and bacteria
When you clean your house with a steam cleaner, you can be confident you've not only cleaned but also sanitised.
NuSteam has been scientifically proven to kill 99.9% of viruses and bacteria, including E. Coli and Salmonella, without the need for harsh chemicals. Regular steam cleaning of upholstery can also be beneficial for people with allergies or asthma.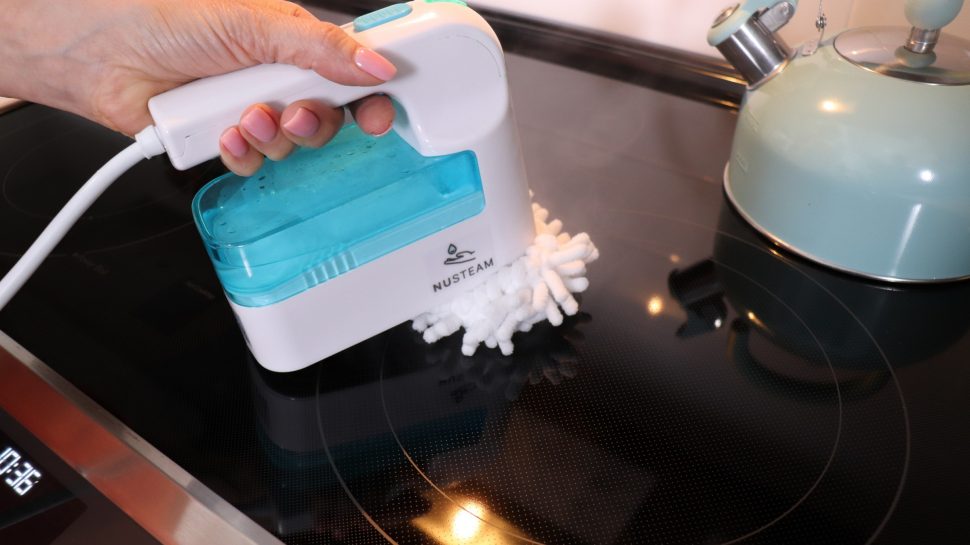 4. Easily clean upholstery
While your house might look clean on the surface, dust mites may be lurking in the spaces you spend most of your time, like the bedroom or living room. Upholstery can often be skipped in a regular cleaning routine because it requires bulky machines that are expensive to buy or hire. Luckily, steam cleaners can tackle almost any surface, including upholstery.
Couches, cushions, mattresses, pillows, blankets and even soft toys can now get a regular steam clean to eliminate dust mites and remove stains and odours.
5. Freshen up clothes and fabrics
The NuSteam hand-held steam cleaner also comes with a bonus garment and upholstery disc so you can steam your clothes. The steamer will freshen up your clothes without the need to set up an iron and ironing board. It's great for coats, jackets or knits that are difficult to clean or iron. It can also be used for fabrics like curtains or table clothes which can be tricky to clean or iron.

Ready to elevate your cleaning routine?

From hard surfaces to glass and kitchen appliances, a multi-purpose steam cleaner will make your house cleaner and save you time and money.