Choosing a great ten-year wedding anniversary gift
Your ten-year wedding anniversary is a milestone worthy of celebration. Make it a memorable occasion with these gift ideas.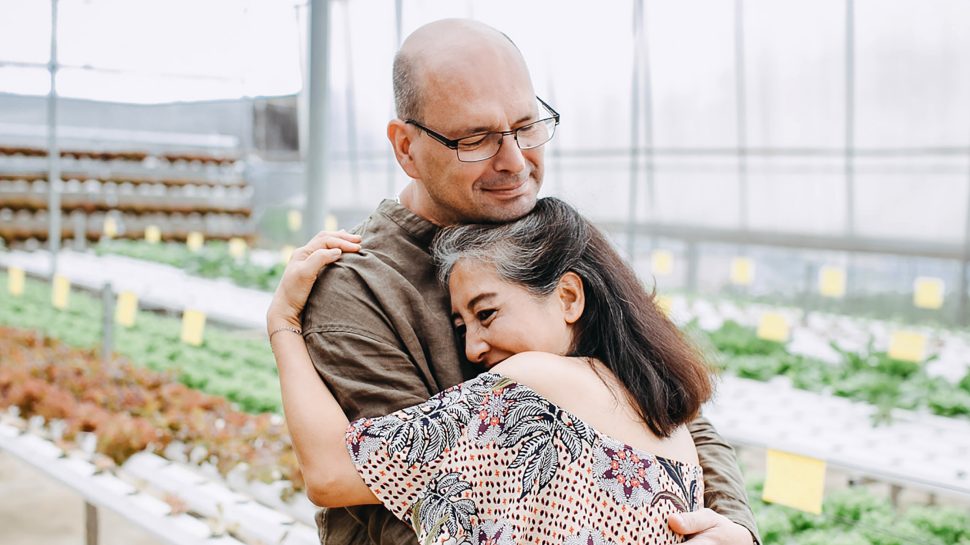 After a decade of marriage, and sometimes many years of courtship before that, you might feel like the most appropriate ten-year anniversary gift is a medal. While that may be true, your anniversary is also a time to show your spouse that, in your eyes, they're still just as (if not more) spunky as the day you put a ring on it.
Whether your ten-year anniversary is coming up soon, or you're just starting preparations early (well done, you), here are a few suggestions to get the creative juices flowing.
The traditional route
British etiquette authority Debrett's credits the Medieval German Empire with sowing the seeds for today's anniversary gifting traditions.
The material traditionally associated with the ten-year milestone is tin or aluminium. At a glance this may seem uninspiring—at least compared to silver (25 years) and gold (50 years)—but the good news is that a little imagination goes a long way.
Tin is long-lasting and durable, which is apt for a marriage that's lasted ten years. You can find beautiful tin or aluminium vases, jewellery boxes, photo frames and hip flasks, and all of these items can be personalised further with a special engraved message. If your partner has a green thumb, a Stephanie Alexander seed tin may be more to their taste.
There are also ways to pay tribute to tradition while taking a more modern approach. Consider presenting another small gift or a happy anniversary love note in a decorative tin box—Etsy is a great place to find something unique.
If you're still not feeling the tin love, there's no need to panic. A modern take on traditional anniversary gifts, created in 1937 and endorsed by Jewelers of America, allocates diamonds to the decade milestone.
Best laid plans
If your other half isn't all about material things, or if you're looking for a budget-conscious anniversary idea, think about creating an experience you can both treasure. A well-planned celebration is both practical and romantic and many people—particularly women—value thoughtful gestures more highly than material gifts.
It's the small details that count; can you incorporate his or her favourite song, food, wine or location into a memorable date? Try packing a hamper of a few of your partner's favourite things and whisking them away for a lazy afternoon at a scenic location of a few of your partner's favourite things and whisking them away for a lazy afternoon at a scenic location.
If your spouse likes surprises, an unexpected weekend away to a favourite holiday destination could make for an unforgettable anniversary.
Slow gifts
You can avoid contributing to landfill by investing in something beautifully crafted and long-lasting. For the gents, there are few things as timeless as a high-quality custom suit. Melbourne-based Saibu No Akuma use traditional tailoring techniques to create bespoke suits and gift vouchers are available for purchase.
For a gift that keeps on giving, a subscription could be the ideal option. Gift of the Month Clubs offers subscriptions for everything from wine to coffee to golf lessons, and lets your gift last for up to 12 months.
A fine watch is another elegant and useful gift option—and a matching set could equip you both for the next ten years. You can purchase new or pre-owned designer watches from retailers such as watchtime.com.au.
How to win at anniversaries
Just like there's no one-size-fits-all marriage, there's no foolproof anniversary gift. The key is to pay attention, know what your partner loves, and spoil them in a way that both acknowledges the value they've brought to your life over the last ten years and sets the scene for the next ten.

Found the perfect gift online?
Keep your anniversary present a surprise and get it delivered to a 24/7 Parcel Locker.