Tips for choosing a great 10-year wedding anniversary gift
Your ten-year wedding anniversary is a milestone worthy of celebration. Make it a memorable occasion with these gift ideas.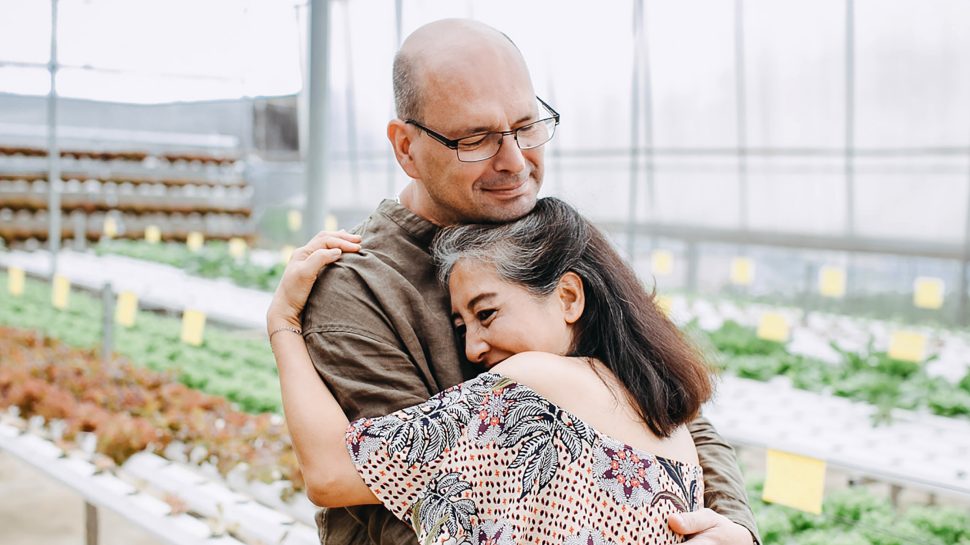 After a decade of marriage, and sometimes many years of courtship before that, you might feel like the most appropriate ten-year anniversary gift is a medal. While that may be true, your anniversary is also a time to show your spouse that, in your eyes, they're still just as (if not more) spunky as the day you put a ring on it.
Whether your ten-year anniversary is coming up soon or you're starting preparations early (well done, you!), here are a few suggestions to get the creative juices flowing.
Create a gift that's truly personal
The material traditionally associated with the ten-year milestone is tin or aluminium, which may seem uninspiring—but the good news is that a little imagination goes a long way.
Tin is long-lasting and durable, which is apt for a marriage that's lasted ten years. Look for beautiful tin or aluminium vases, jewellery boxes or photo frames. Plus, all these items can be personalised with a special engraved message.
There are also ways to pay tribute to tradition while taking a more modern approach. Consider presenting another small gift or a 'happy anniversary' love note in a decorative tin box.
Or if you want to create something truly personal, why not choose from a selection of personalised homewares that your partner will use every day (including mugs, tea towels, drink bottles or tote bags) and customise the design with your favourite photo together.
Enjoy moments that you'll cherish forever
If your other half isn't all about material things, or if you're looking for a budget-conscious anniversary idea, think about creating an experience you can both treasure. A well-planned celebration is both practical and romantic and many people value thoughtful gestures more highly than material gifts.
It's the small details that count—can you incorporate their favourite song, food, wine or location into a memorable date? Try packing a hamper of a few of your partner's favourite things and whisking them away for a lazy afternoon at a scenic location. Or even purchase an experience gift card that you can enjoy together.
If your spouse likes surprises, an unexpected weekend away to a favourite holiday destination could make for an unforgettable anniversary.
Give the gift the keeps on giving
For a gift that your partner can enjoy for months to come, a magazine subscription could be the ideal option. Choose from a range of special interest, puzzle, home or fashion titles that get delivered to your door, allowing your loved one to enjoy a bit of 'me time' in their busy lives.
If all else fails, flowers are always a great option. Surprise them at home or work with a bunch of their favourite blooms, which they can enjoy for days after your anniversary.
Just like there's no one-size-fits-all marriage, there's no foolproof anniversary gift. The key is to pay attention, know what your partner loves, and spoil them in a way that both acknowledges the value they've brought to your life over the last ten years and sets the scene for the next ten.
This article was originally published on 07 April 2017.

Looking for a unique and personalised anniversary gift?

Browse the Australia Post Shop for a wide range of books, homewares, kitchen appliances and more—and enjoy free standard shopping on orders $30+.