25 of the best back-to-school bargains
Education itself can be expensive, yet the basic essentials shouldn't be. Shop these best value buys to get them ready for a new school year without breaking the bank.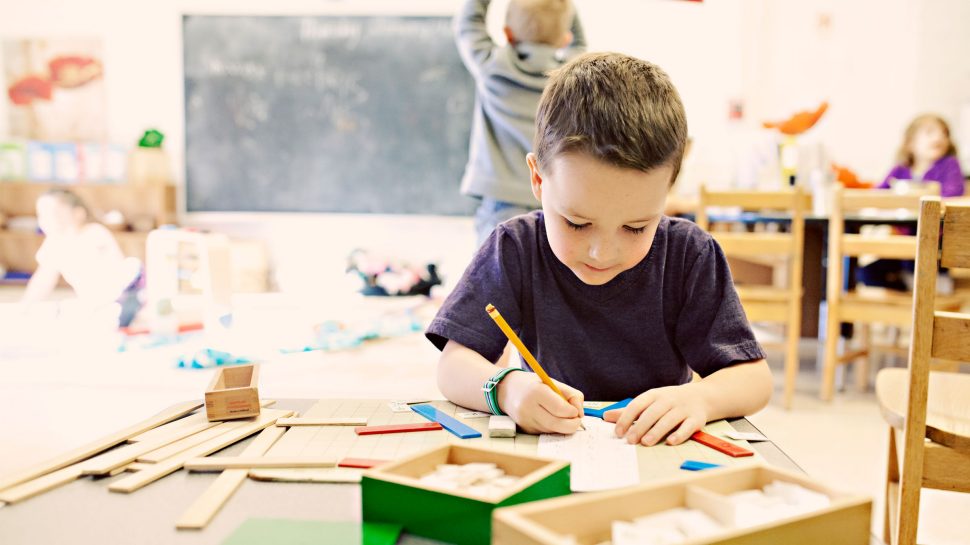 In the bag
Surviving the school year starts with finding the right pack to lug books and supplies to class and character-themed designs are always a big hit. For younger kids, you can get this Mickey Mouse Insulated Lunch Bag ($24.99). For slightly older children, who need a roomier bag, upgrade them to a Children's Hardshell Backpack ($29.99).
A little further up the price scale, this popular backpack combo from Tiny Me ($85) is essentially two bags—a main pack, plus a separate lunch kit that hooks into the backpack when needed, making it less likely to be put down and left behind on the school bus. Best of all, the bags can be customised with the student's name in a design and colour of their choice, a great way for them to express their individuality.
The write stuff
No school bag is complete without a fun pencil case to keep daily essentials neat and tidy. Keep it simple with a Single Zipper Pencil Case ($14.99) or browse Cotton On's range of fabric pencil cases (from $9.99). They feature a host of favourite kids' characters like Harry Potter, or choose from a selection of other colourful prints and designs such as the travel-inspired Bailey Pencil Case.

Rather than heading to the shops each time a pen runs out or is lost, stock up online ahead of the school year and buy in bulk. Typo has Erasable Ballpoint Pens ($2.99 each), Novelty Pens ($6.99 each) and Sparkle Ball Point Pens ($7.99 each).
Alternatively, make a beeline for the Lego's Stationery Set - Imperial Tie Fighter ($19.99) or Typo's A4 Stationery Kit - Be Kind, Do Good ($19.99).
Another way to build their literacy skills is to encourage them to find a pen pal and keep writing through the year with The Pen Pal Letter Writing Kit ($9.99). These letters will be a wonderful memento to look back upon in years to come.
Student storage
In the digital age, learning doesn't just happen on paper, it takes place on screen also. If it's time for your kids to use a tablet to help with schooling, this Soniq 7" Quad-Core Processor Tablet ($99) will do the job – and do it well. Need a bigger screen? Consider the Samsung Galaxy Tab A 10" Tablet ($349).
For the bookworm
Every Australian student is tested through the national NAPLAN program to develop literacy and numeracy skills. NAPLAN workbooks for all grades can be found on Booktopia (from $6.95 to $29.95).
Don't forget educational books like this Encyclopedia Selection ($14.99) or a Back To School Boxset ($14.99). Or feed their minds with books like People Who Made History, Incredible But True - Amazing Places and 100 Things To Know About Planet Earth (all $14.99 each).
Now would also be a good time to introduce them to the joys of having a pen pal with The Pen Pal Club Book ($9.99).
Hobby time
Education isn't just about tests and NAPLAN. Nurture their imagination with projects to keep them entertained after school by playing, building and learning.
This Extreme Earth Science Kit ($29.99), Chemistry Experiment Set ($39.99) and Puzzlebilities boxsets ($14.99 each) will keep kids occupied with hours of learning and fun.
Best foot forward
Every new school year requires a fresh pair of school shoes. Considering that kids grow so quickly, parents looking for the best value they can find would do well to check out the school shoes range at Target, priced from between $20 to $35.
For a broader selection, take a look at Myer. You will pay a little more, but the wider choice of options is particularly good for older kids who might be fussier with their style. There are often specials and deals.
The name game
Little hands sometimes like to drop things or leave stuff behind. One way to keep track of new school gear and safeguard against it being lost for good is with personalised labels. Buy in bulk so you have plenty to get you through the school year, including sticky labels suited for books, bags and other products, as well as clothing labels designed not to ruin uniforms.

Get school supplies delivered to a participating Post Office so you can easily pick them up.