Guide to buying a BBQ
Not only does everything taste better on a BBQ, they're one of Australia's (unofficial) national emblems. Whether you like to entertain occasionally, or want to grill up a storm most nights, you can enjoy the BBQ lifestyle however you please if you pick the right one.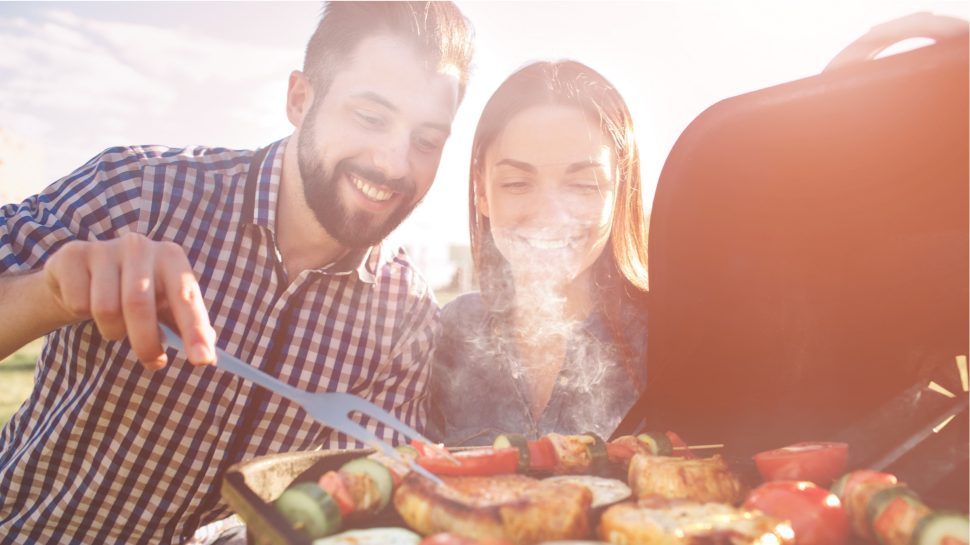 Buying your first barbeque is an exciting prospect. However, before you rush in and part with your well-earned cash, you want to make sure you're getting something that suits your lifestyle. Some of the things to think about include: fuel source, available space, budget, and preferred cooking style.
What kind of BBQ is best for me?
It's important to consider your living situation and how you'll use your BBQ. For apartment-dwellers or nomadic types, a small, portable barbeque is the way to go. For homebodies with a lot of space and a passion for serious cooking and entertaining, you might want to look at a more permanent option that can feed many hungry mouths at once.
There are 3 main types of barbeques:
Portable grill BBQ
Ideal for smaller spaces and easily transportable
Great for camping, weekend outings, or impromptu get-togethers
Caters for up to 4 people only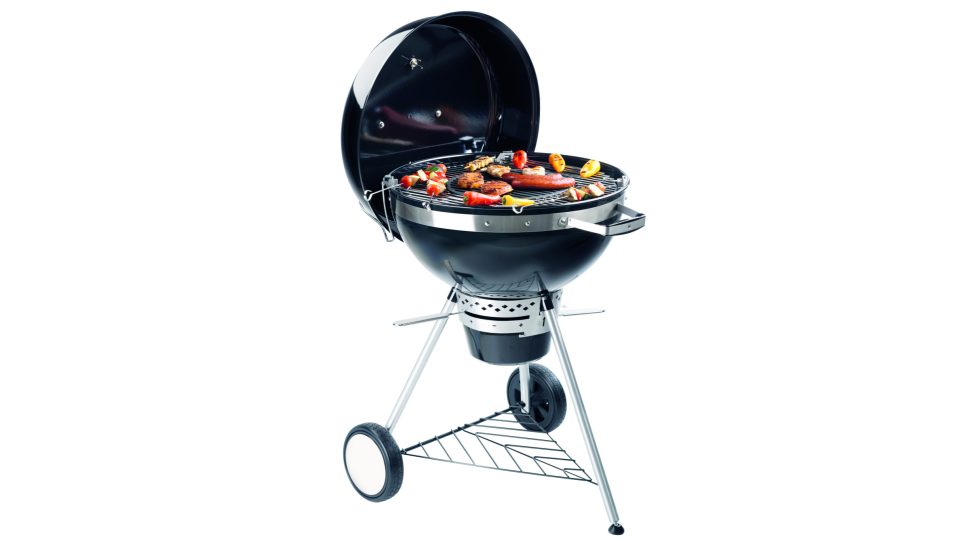 Trolley BBQ
Designed for more permanent locations, can be moved for easy storage
Extra burners cater to a more flexible number of people
Allows multiple styles of cooking at once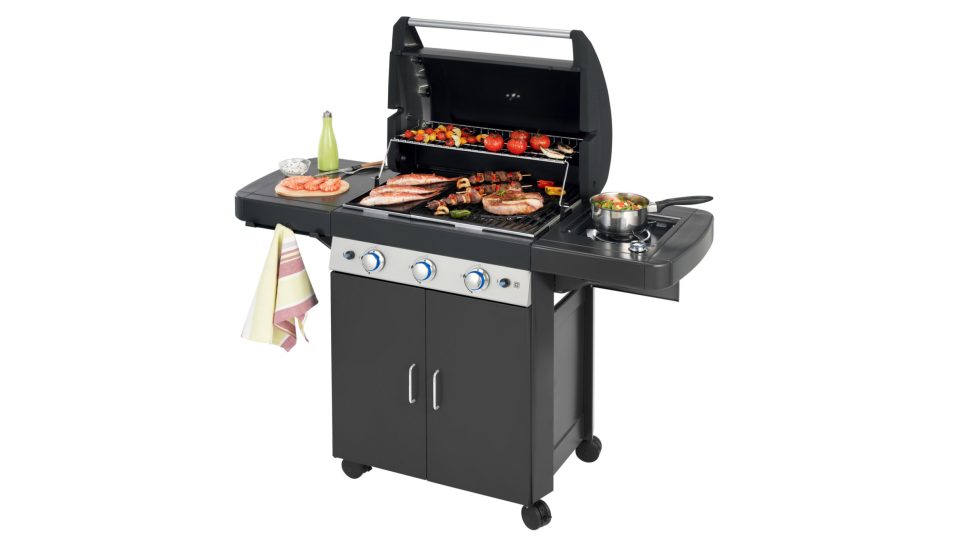 Built-in BBQ
Suited to very large outdoor spaces
Takes entertaining to the next level, adding value to your home
Everything you need is already outside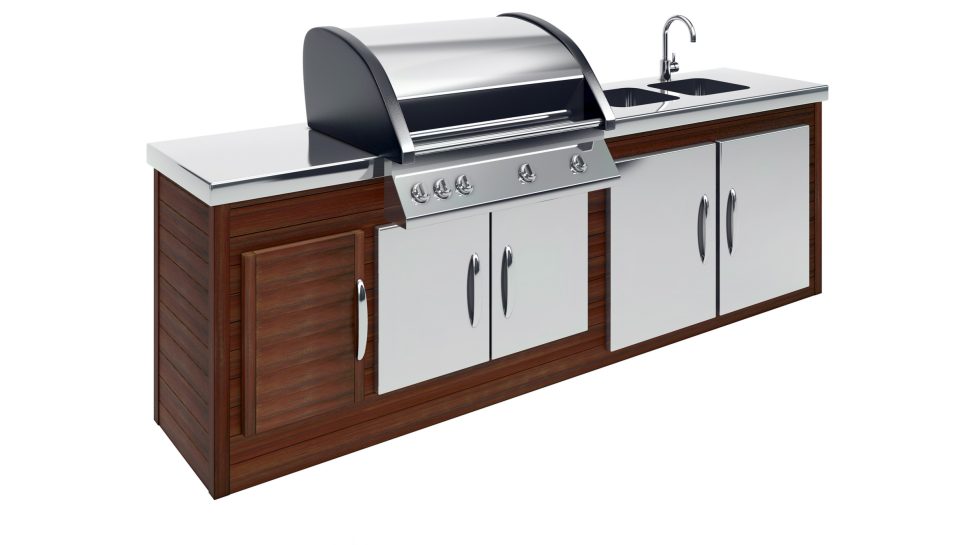 Basic features to look for
Solid construction for durability (stainless steel; porcelain enamel; cast iron)
Bench space or some kind of workspace for preparation
Easy cleaning (built in drip-trays; non-stick hotplates; detachable parts)

Fuelling your BBQ
The main source of power for barbecues is either gas or charcoal. Gas is the most popular, due to its low-cost, convenience and ease. Charcoal is more work and clean-up, but food tastes best this way as it produces the highest temperature. Electricity is gaining momentum but doesn't get hot enough to be the fuel of choice for most.
Gas
Almost instant heat; adjustable temperature to around 300-550 degrees
Portable, no need for ignition or any other power source
Cheap and efficient (a 9kg gas bottle costs around $25)
Easy to swap bottles at petrol stations, Bunnings and other locations
Charcoal
Can take 30 minutes or more to heat up but will get to between 500-700 degrees
Produces smoke and cinders, requiring lots of ventilation (not suited to balconies) 
More expensive than gas (around $4 per kilo)
High heat and vapours create the most succulent meat and veggies
Practice makes perfect (too smoky and the meat will be bitter)

Electricity
Almost instant heat (will reach temperatures of 250-450 degrees)
Simply plugs into a power point, no need for extra items
Better for the environment; emits no carbon or gas fumes 
Lack of open flame helps to avoid potential accidents
Staying on budget
For an entry-level portable BBQ, you're looking at $100 to $400. For a trolley BBQ, prices range from $200 up to $1,000. Price also depends on what the appliance is made from; long-lasting materials like cast-iron or high-grade stainless steel will increase the cost.
Built-in systems are much more sophisticated, coming in at a sophisticated price of up to $15,000 or more to match. They're basically outdoor kitchens, often including a sink, fridge and other add-ons. If you have the space, budget and consider yourself a Master Chef in the making, you'll be in your element. But for most of us, built-ins are a little over-the-top. You don't need to go fancy to cook great food.
When you're ready to compare brands, Finder ranks some of the best BBQs for different occasions. Bunnings has an excellent range as well as some great BBQ accessory picks like smoking chips, a spatula and tong set and a grill brush.
Weber BBQs are consistently one of the most popular, quality brands in Australia. Their premium gloves, mitt and apron are must-haves for any BBQ aficionado.
There's also retailers like Barbeques Galore, Harvey Norman, Appliances Online, Kogan, The Good Guys, and many more. Most of these sellers provide online ordering and delivery.

Cooking style: what to consider
What you buy really comes down to what you want to cook. If you're happy with sausages and chops, don't waste money on extra features you don't need. If you like to mix it up, look for versatility - some barbeques are more versatile than others. A hybrid model like the Weber Q series is consistently popular for this reason: it's great for everyday barbecuing, yet easy to take away on holidays; and as well as barbequing, you can use it to cook a roast, pizza, breakfast, veggie or vegan meals, and much more.
Are you partial to a rotisserie chicken or pig on a spit? This is when you'll need to go for a trolley BBQ, where you have more space for a hooded BBQ with a motorised rotisserie. And where a portable BBQ might be limited to only a grill, a trolley will have both a grill and a hot plate.
Prefer your meat American-style? Consider a dedicated smoker instead of a BBQ. For those who like slow-cooking, a smoker can deliver terrific "falling off the bone" results you just can't get with a regular BBQ. Most smokers use wood chips as well as gas or charcoal. The smoke from the wood flavours the food, while the heat does the cooking. Different types of wood will alter the flavour.


Get your BBQ accessories sent to a participating Post Office so you can easily duck out and pick them up.