6 ways to bring winter entertainment indoors this year
Winter is nearly here and for some, escaping to warmer climates may not be on the cards this year. Thankfully, these products from the Australia Post Online Shop will help you chase away those winter blues.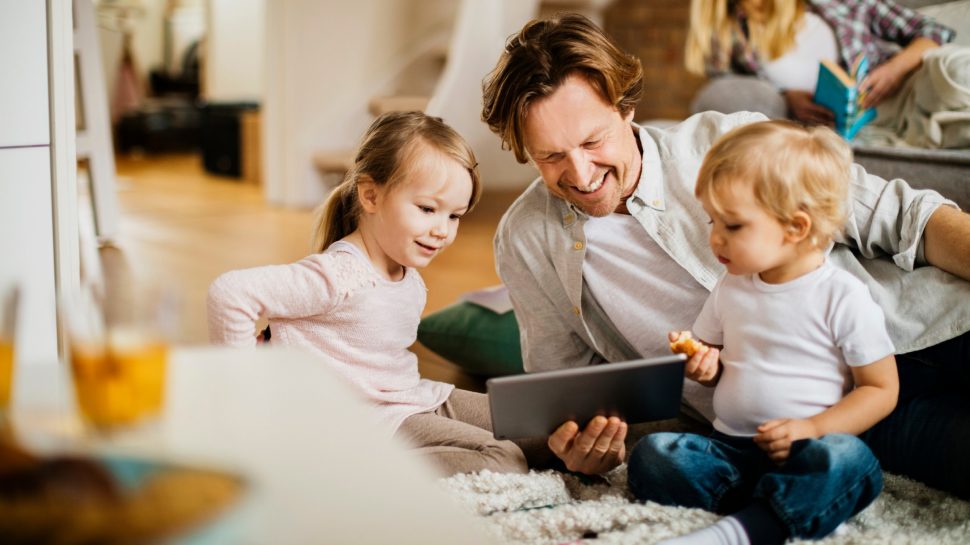 Staying put this winter doesn't have to be all doom and gloom. On days that are blessed by blue skies and winter sun, spending time rugged up in the garden or while on a neighbourhood walk can help lift spirits. But what winter activities at home can you do when it's pouring rain and freezing outside?
From movie nights to getting crafty, here are some ideas for beating the cold indoors (that don't include lusting over your friend's Instagram feed while they're holidaying in Greece).

Kick off movie nights in your living room
One of the best things to do in the winter is a good old fashioned home movie night. All you need for a home cinema are varieties of popcorn (or a cheese platter if you're aiming for Gold Class), mugs of hot chocolate, thick blankets and a projector worthy of screening your pick of award-winning movies. The iBright 720p LED Projector confidently steps up to this challenge.
Weighing an almost feathery one kilogram, this projector has a projection distance of up to five meters, boasts 1,800 lumen brightness and is easily connected to your computer via HDMI, or Chromecast via USB. After a few movie nights, you may find yourself wondering what the big deal was about cinemas.

Bring music festivals into your home
Some of Australia's biggest music festivals are planning their return for summer but if you're not feeling up to moshing in a crowded paddock, here's an alternative—turn your entire home into a music festival ground.
Many festivals, like Falls Festival and Splendour in the Grass, already have playlists on Spotify. Pick up a high-quality speaker and get ready to lose yourself in the music. The Mistral Bluetooth Turntable & Speakers promises big sound in a fun and retro way. Its 10W Bluetooth speakers mean you can do away with messy cables and stream your favourite vinyl (without losing sound quality). You can even play records and connect the sound to your Bluetooth headphones.

Binge in bed (for the ultimate cosy vibes!)
Plenty of people will say TV in bed is a big no-no but when the weather is so miserable, how can anyone resist the temptation to curl up under the doona with their favourite series? If there was ever a time for guilt-free bingeing, it's now. Whether you're deep into the latest true crime series or just about to start the hottest period drama, you'll need equipment that amplifies your viewing experience. Enter the Blaupunkt 40" Android TV.
The 40" full HD LED display is sleek and modern, while pre-installed apps like Netflix, YouTube and Amazon Prime mean you can stream with ease. Plus, Chromecast, Google Play Store and Google Assistant are built in so really, there's no need for you to ever search for what you're looking for again. Ever. Just tell your TV what to play and it will do it. Magic!

Take the shortcut to being a home chef
Now that life has (pretty much) returned to normal post-pandemic, a lot of us are back to managing our busy schedules. From racing the kids to footy training to finding time to do the groceries, the appeal of spending hours in the kitchen preparing dinner has somewhat diminished. Thankfully, kitchen appliances like the Mistral 8L Dual Zone Air Fryer combine quality with efficiency, which means healthy, home-cooked meals are still achievable.
This dual zone air fryer allows you to prep two different meals at the same time (game changer!), while the adjustable temperature control and timer means you can cook your food to perfection, every time. Intelligent and super easy to use, the Mistral 8L Dual Zone Air Fryer puts delicious and nourishing meals on your table at the press of a few buttons.

Gift the kids their own source of warmth
Remember that movie night at home? There's always someone who hogs the blankets and it's usually the smallest member of the household. The Bright Eyes Blanket can change that.
While it's keeping little bodies warm, this one-size-fits-all hoodie takes the shape of a pink unicorn and features LED light-up eyes for night-time fun (perfect for sleepovers!). And when it comes off, it conveniently transforms into a playtime pillow! Once your kids snuggle into this cosy hoodie, they'll never be interested in your boring blankets again.

Get crafty and patch things up
Okay, so you've had enough of lazing around. How about putting your arts and crafts skills to good use? Spending so much time indoors over winter can speed up the wear and tear in that space. Perhaps you've already invested in replacements for cushion covers, clothing, blankets and tablecloths. All this can add up over time so here's another idea for keeping your space fresh—fixing little rips yourself with Fast Sew.
This compact handheld and cordless portable sewing machine will occupy a fraction of the space that a bulky machine would and doesn't restrict you to sitting in one spot for a whole day. Fast Sew's single spool design is meant for simplicity and can be applied to everything from lace to denim. Get ready to spruce up your home with your own bare hands!
This article was originally published on 21 July 2020.

Browse our range of indoor entertainment to see you through this winter.