Sugar rush: 6 unforgettable party bag ideas for kids
Heaped full of treats, the party bag is a small indulgence to send guests on their way with a smile. Here are 6 easy, cost-effective party bag ideas kids will love.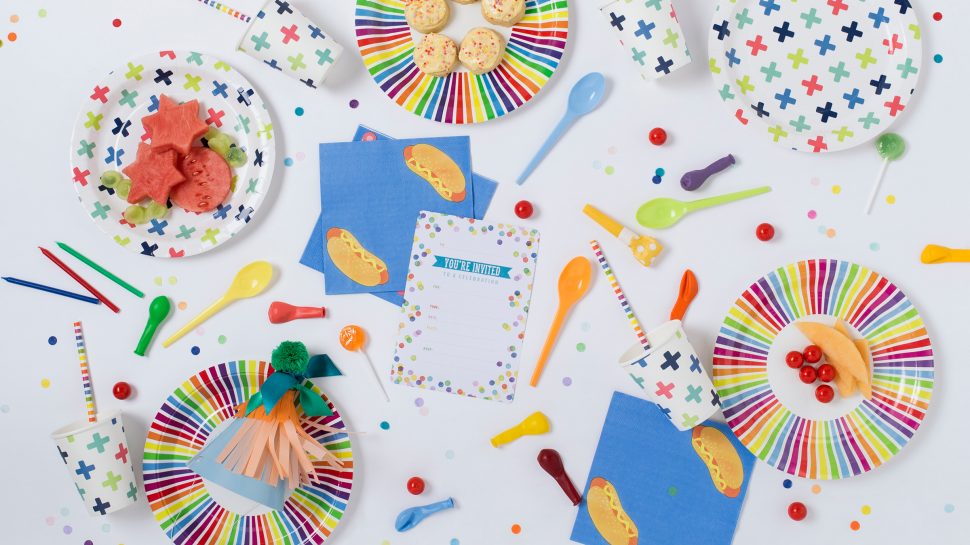 Saying goodbye after a fun-packed party is easier thanks to the promise of the party bag. Heaped full of treats, it's a small indulgence to send guests on their way with a smile. Here are 6 ways to make easy, cost-effective party bags kids will love.
1. Shape it up
Volume is the universal measure of a good party bag. The more lollies, the better. So, how do you make a visual impact without emptying the lolly aisles? It's all about shape and clever fillers.
Threading lollies onto bamboo skewers gives height to an ordinary party bag, and it allows each treat to be seen in all its glory.
Different shaped boxes, or upside-down party hats can hold all kinds of homemade or shop-bought treats.
Popcorn (plain or embellished) can fill out all containers and boxes of almost any shape quickly.

For some brightly-coloured and fun party bags visit We Love Sundays or Poppies for Grace.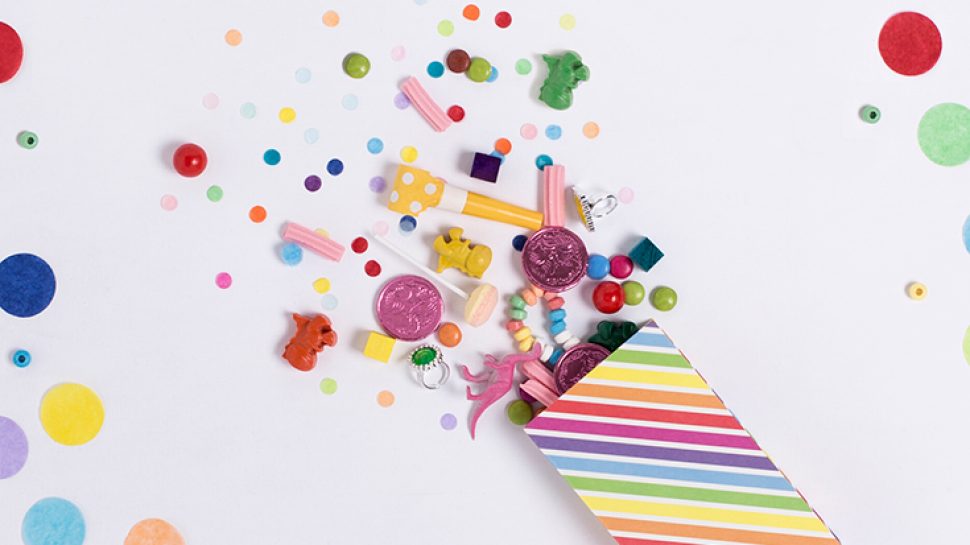 2. Create a theme
A themed bag is a great way to make the parting gift that little bit more interesting, even if your party doesn't have its own specific theme.
A favourite character: if your child has a favourite character or pet, making the entire party, including the party bag a celebration of that character is a sure way to please. A quick search on Pinterest has more ideas for famous characters than you can poke a party skewer at.
A favourite activity: love the beach? Like climbing trees or riding bikes? Adding a little something that reflects an activity the birthday kid really loves is as easy as choosing themed lollies and stickers, or decorating the bags with the right kind of images.
3. Make it magic
If unicorns, fairies, wizards or superheros are going to make an appearance at your party, use your imagination to add a little magic to the party bag. Tiny jars of edible 'fairy dust' (which can just be hundreds and thousands or cake-decorating sugar) can make a magical impact.
4. Be crafty
If you want to steer away from lollies, consider creating a party bag that has all the ingredients for guests to make something on their own afterwards. A gingerbread person with all the decorations included, small tubs of coloured playdough, or coloured paper with instructions for making paper aeroplanes are fun activities guests can take home with them.
5. Mementos
Kids are usually very focused on the gifts they'll receive for their party, but involving them in choosing a special memento for their guests can make a fun addition to your bag. Friendship bracelets are a hit with both boys and girls. You can buy them online at Eco Party Box, or set out to make your own.
6. Personalise it
Making sure every bag contains exactly the right amount of treats is high on the importance list for little ones. Add name tags to ensure no one picks up more than their fair share of post-party loot, and it will even allow you to add something specific for each guest.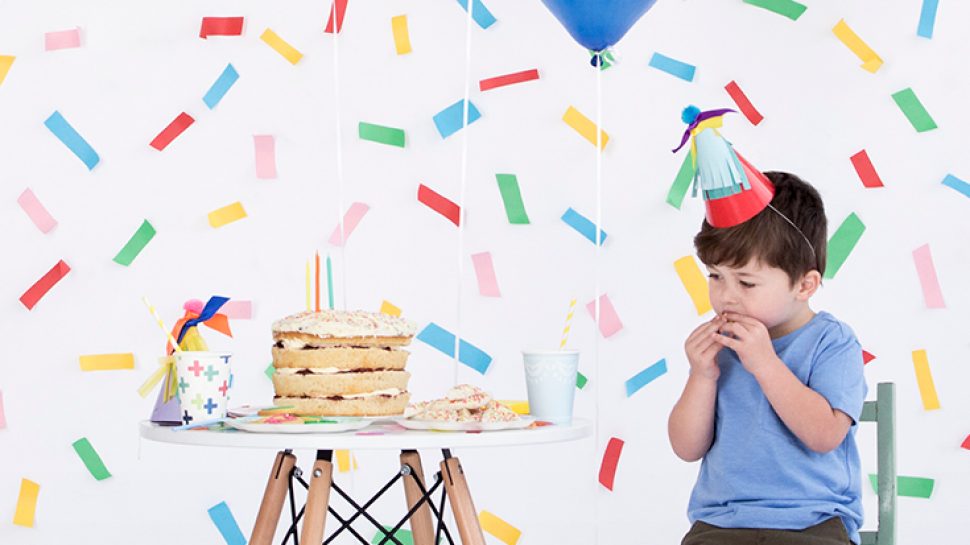 Get all your party supplies delivered where it's convenient to you

Home isn't your only delivery address. Choose a free 24/7 Parcel Locker, a participating post office, or your PO Box.¹