New kitchen inspiration for Spring
Bidding farewell to Winter means leaving behind the heavy, rich foods and seeking out the lighter and, perhaps even healthier, meals of Spring. What you need for this season's culinary journey are kitchen appliances that can whip up these meals quickly and easily, and look good while doing it.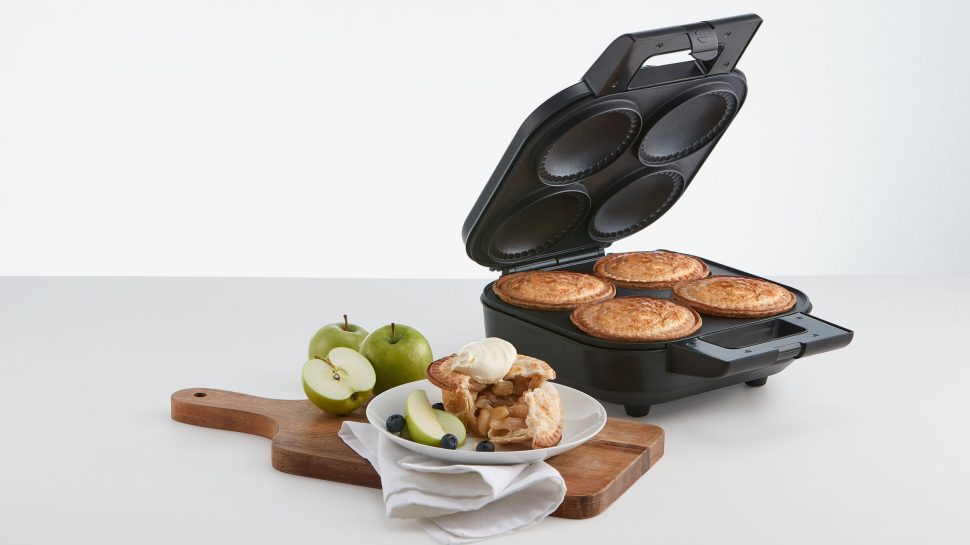 Mistral 4 Pie Maker, $39
The Mistral Pie Maker will help put an end to arguments over who got the bigger slice of the pie. Start turning out perfectly shaped sweet or savoury pies whether for a family dinner, high tea or dessert. Think mini quiches, mini brownies or early Christmas fruit mince pies.
How to create delicious pies:
The thickness of your filling should resemble that of ketchup. If it's too watery it will spill out and burn.
Make sure the top crust touches the hot surface of the pie maker so it bakes properly. Any airspace between the dough and pie maker when the lid is closed will prevent it from reaching that golden brown.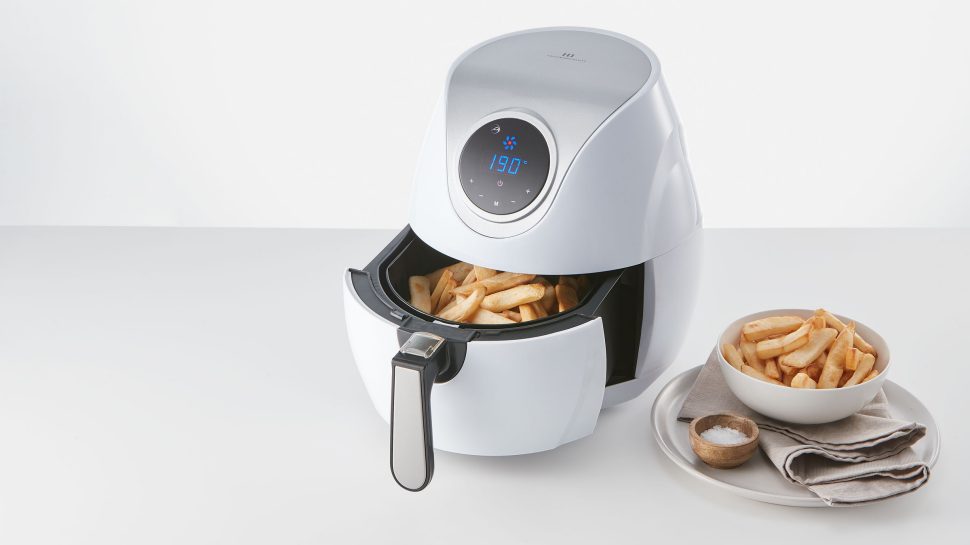 Hauffmann Davis 3.2L Air Fryer, $79
Anyone who has experienced the wonders of an air fryer will know that the Hauffmann Davis 3.2L Digital Air Fryer is a necessary addition to any kitchen. Air frying is less messy than deep-frying and turns out crunchy vegetables, crispy chicken wings and wonderfully light cakes.
How to properly use your air fryer:
Remove the basket in between cooking times to shuffle the food around so it cooks evenly. If you're cooking meat, turn it over once so both sides reach the same texture. 
Use a slightly lower temperature than you would for a conventional oven. Air fryers get hot very quickly so a slightly lower temperature will prevent food from getting too crispy or burnt. 
The less food in the basket, the shorter the cook time.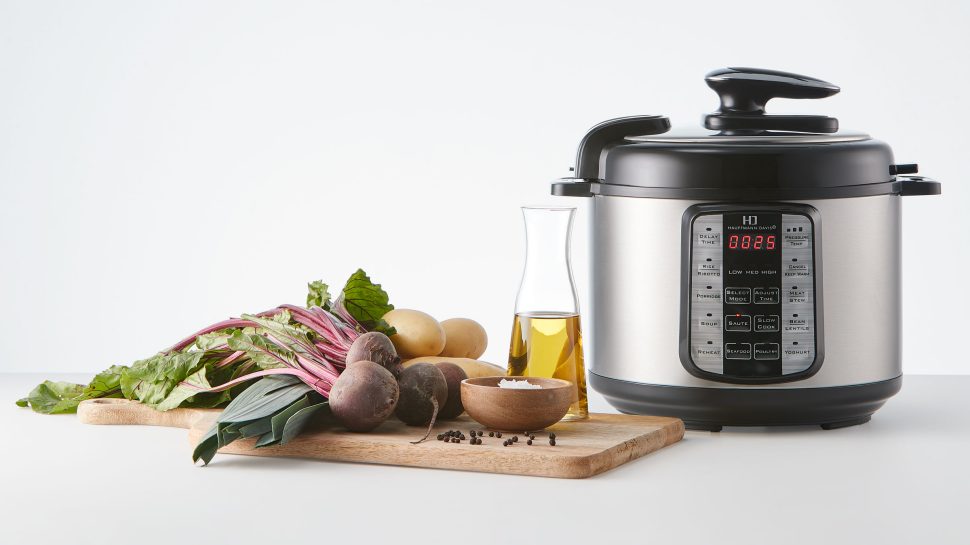 Hauffmann Davis Multifunction Pressure Cooker, $79
The Hauffmann Davis Multifunction Pressure Cooker will help add variety to your meal plan with an impressive 11 pre-set functions for cooking rice, porridge, meat and even yoghurt. Its 5L capacity also means you can create meals big enough to stretch into leftovers for the next day.
How to make full use of your multifunction pressure cooker:
Use the slow cook setting to make a crock-pot recipe and the sauté setting to brown onions or sear meat.
Use the pressure cooker setting to make pulled pork or slow-cooked meat in half the time.
Don't use it for dry dishes like roasted vegetables.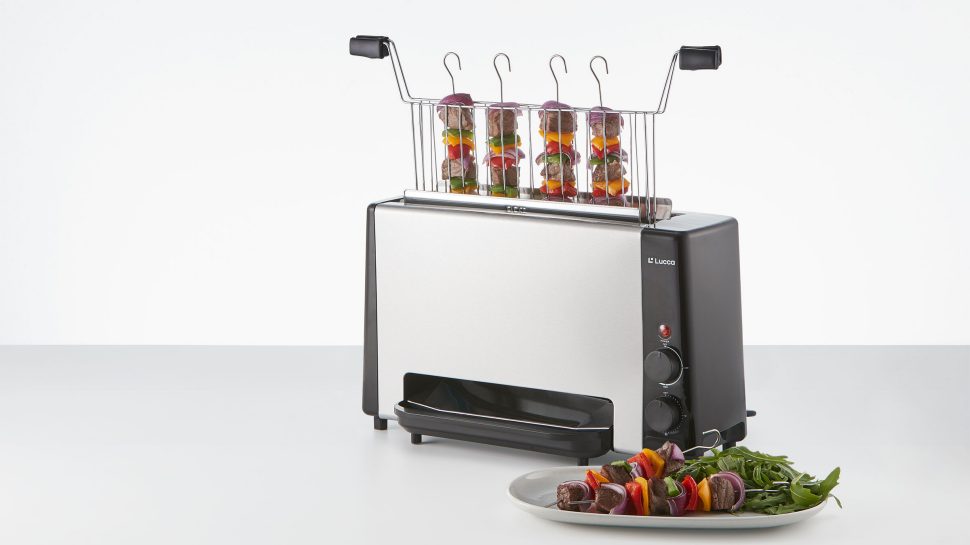 Lucca Vertical Health Grill, $99
Spring isn't quite barbecue season yet but it's close enough to start practice runs with a health grill. Meat eaters, seafood lovers and vegetarians will be instant fans of the Lucca Vertical Health Grill, which promises fast and efficient healthy cooking. Four skewers and innovative grilling technology means that both sides of the food are grilled simultaneously so cooking takes less time.
How to make great kebabs:
Be generous with your ingredients on each skewer. Meats will stay juicier for longer if they're touching each other but aren't crammed together.
The sirloin cut of beef is the most tender and flavourful. For chicken, go with lean and boneless breasts or juicy thighs. And remember that white meat cooks faster than dark meat.
Choose vegetables with the same cooking time like mushrooms, capsicum and zucchini. Potatoes and pumpkin should be cooked slightly before being threaded on the skewer.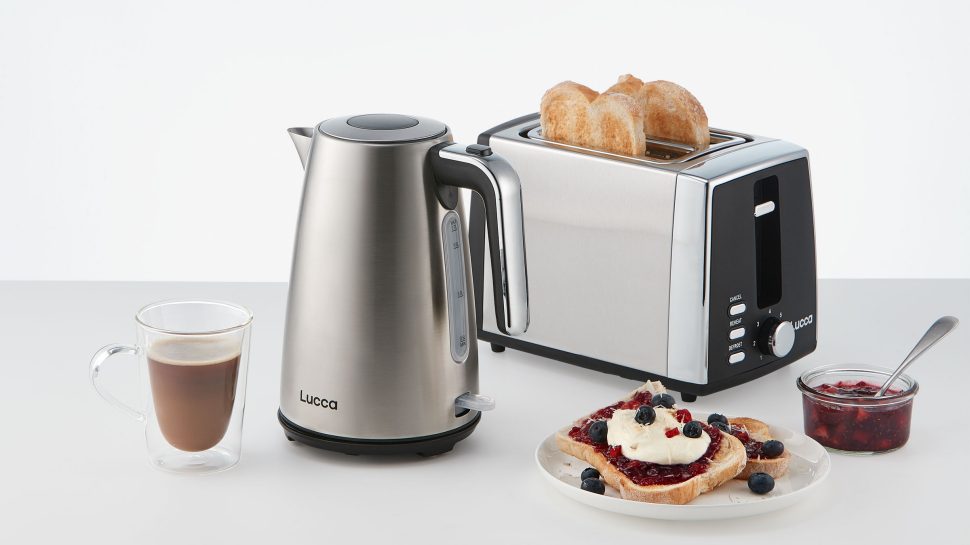 Lucca Breakfast Pack, $79
The Lucca Breakfast Pack of a stainless steel toaster and kettle is all you need to start your mornings on the right foot. Choose from one of the toaster's seven browning settings and then put the kettle on while waiting for your toast to pop up.
How to take care of the breakfast pair:
Turn your toaster upside down over the sink and shake out the crumbs. Use an old (but clean) toothbrush or pastry brush to gently dislodge any crumbs that are stuck between the coils. Don't use any sharp objects that could scratch and damage the interior.
Give your toaster and kettle an extra shine by mixing equal parts water and vinegar with a drop of dishwashing liquid. Spray it onto a soft cloth and wipe down the appliances' exterior.