Refresh your kitchen for spring with these small kitchen appliances
Embrace lighter meals and less time spent in the kitchen with these small kitchen appliances from the Australia Post Online Shop.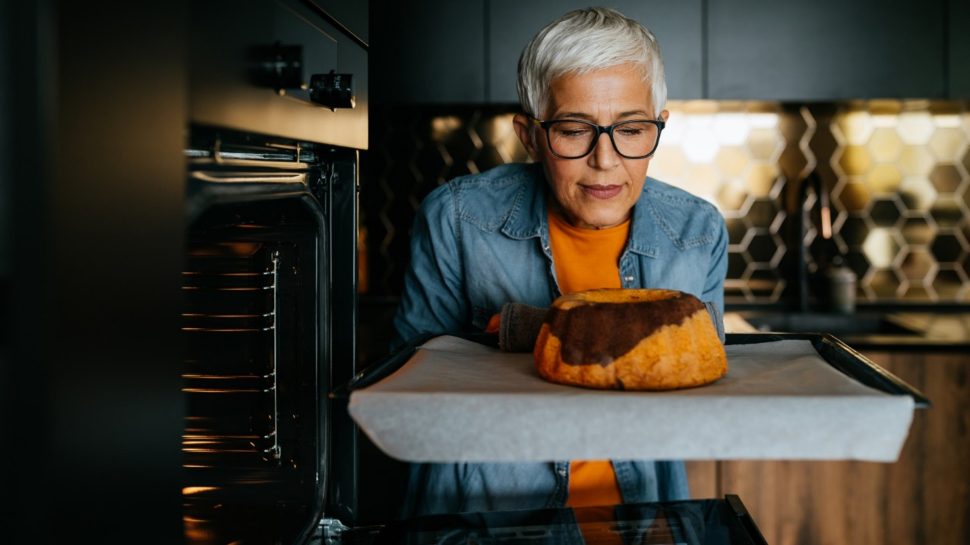 Bidding farewell to winter means leaving behind heavy, rich foods and seeking out the lighter, and perhaps even healthier, meals of spring. Come out of hibernation and spend less time in the kitchen with these kitchen appliances from the Australia Post Shop that can whip up healthy meals quickly and easily.

The holy grail of breakfast appliances
The Mistral Breakfast Pack of a stainless steel toaster and stylish, matte white kettle is all you need to start your mornings on the right foot. Choose from one of the toaster's seven browning settings and then put the kettle on while waiting for your toast to pop up.
How to take care of your breakfast pack:
Turn your toaster upside down over the sink and shake out the crumbs. Use an old (but clean) toothbrush or pastry brush to gently dislodge any crumbs that are stuck between the coils. Don't use any sharp objects that could scratch and damage the interior.
Give your toaster and kettle an extra shine by mixing equal parts water and vinegar with a drop of dishwashing liquid. Spray it onto a soft cloth and wipe down the appliances' exterior.
Waffles worth waking up for
You'll spring out of bed when there's waffles on the menu for breakfast. The PowerXL Stuffed Wafflizer from the Australia Post Online Shop makes homemade stuffed waffles, with all your favourite fillings.
Tips for the perfect waffle:
Make sure the pan is hot enough as indicated by the 'ready' light.
Don't overfill or underfill the pan with batter.
No peeking until the waffle has finished cooking.
Experiment with sweet or savoury fillings such as bacon, caramelised onions, chocolate chips, banana or strawberries.
Easy spring baking to celebrate the season
When you think of spring desserts, you think of sunny citrus tarts, strawberry sponge cakes and hot cross buns, right in time for Easter. But who has the time to get busy in the kitchen? Thankfully, the electric Mistral Stand Mixer from the Australia Post Online Shop will help any home cook or beginner baker whip up spring baking recipes with ease.
Easy lemon drizzle cake recipe:
250g unsalted butter (plus extra for greasing your tin)
250g caster sugar
4 eggs
250g self-raising flour
3 lemons, zest only (reserve the zested fruit for the juice for the drizzle)
100g icing sugar (for the drizzle)
Preheat the oven to 160°C and grease your loaf tin and line it with baking paper.
Put all the cake ingredients into a Mistral Stand Mixer and beat until smooth.
Spoon into the prepared tin and smooth out. Bake for 40-50 minutes or until a skewer comes out clean.
Whilst the cake is still warm in the tin, use a skewer or thin sharp knife to poke holes all over it.
Mix the icing sugar with enough of the juice of the lemons to make a thin paste. Add the liquid gradually so it stays nice and smooth.
Pour all over the cake and allow to sink in.
Join the air fryer revolution
There's no doubt that the air fryer is one of the best kitchen appliances and the Mistral 10L Digital Healthy Air Fryer will transform your mealtimes. Air frying is less messy than deep-frying and turns out crunchy vegetables, crispy chicken wings and wonderfully light cakes. Wondering whether air fryers are healthy? We've got all your air fryer questions answered.
How to properly use your air fryer:
Remove the basket in between cooking times to shuffle the food around so it cooks evenly. If you're cooking meat, turn it over once so both sides reach the same texture.
Use a slightly lower temperature than you would for a conventional oven. Air fryers get hot very quickly so a slightly lower temperature will prevent food from getting too crispy or burnt.
The less food in the basket, the shorter the cook time.
Fire up the grill
Spring isn't quite barbecue season yet but it's close enough to start practice runs with a Lucca Vertical Health Grill. Meat eaters, seafood lovers and vegetarians will be instant fans of the Lucca Vertical Health Grill, which promises fast and efficient healthy cooking. Four skewers and innovative grilling technology means that both sides of the food are grilled simultaneously so cooking takes less time.
How to make great kebabs:
Be generous with your ingredients on each skewer. Meats will stay juicier for longer if they're touching each other but aren't crammed together.
The sirloin cut of beef is the most tender and flavourful. For chicken, go with lean and boneless breasts or juicy thighs. And remember that white meat cooks faster than dark meat.
Choose vegetables with the same cooking time like mushrooms, capsicum and zucchini. Potatoes and pumpkin should be cooked slightly before being threaded on the skewer.

The best kitchen appliances from Australia Post
From air fryers and kettles to coffee machines and waffle irons, the Australia Post Online Shop has the best range of small appliances to create delicious meals in your kitchen this spring.