La La Land: Celebrating a Christmas less ordinary
Elie Azzi of Australian online gift store, La La Land, talks about trusting his instincts, giving back to the community and the Christmas range exclusively designed for Australia Post.

In 2009, Elie Azzi and his then business partner, Ludivine Chu were importing giftware featuring the artwork of international artists when a question sprung to mind – why wasn't he supporting local talent instead? The answer to that marked the beginning of La La Land's story.
Elie and Ludivine invested $20k in greeting cards designed by Australian artists and launched an online gift store in his garage. A decade on, La La Land has grown not only its product range but also its reputation in Australia's gifting industry. It now has two in-houses artists and also features work by other local and international guest artists.
"Our original artwork was very different to what it is today," Elie says. "The storytelling was whimsical and slightly dark. La La Land was the perfect word to describe that sort of dream state."
The initial broodiness has since been dropped but the whimsy has followed the brand's transition to brighter colours and a signature design rooted in Australiana. Elie says the design choice was partly intuitive, partly accidental.

"Back in 2010, anything with an Australian theme was seen as touristy," he recalls. "What was in fashion, though, were woodland animals like owls, deer and rabbits."
"Then we noticed that a greeting card by Flossy P of a giant wombat and a little girl touching foreheads was selling really well. The artwork was beautiful and emotive but we felt there was more to it than just that."
"So we started bringing in more greeting cards featuring Australian flora and fauna, and people snapped them up. It was rare back then to find any Australian designs that weren't cheesy, and we stood out because of our storytelling element."
La La Land's big turning point, however, was the launch of its melamine plate sets. Elie says branching out from greeting cards to high priced giftware was a risk that paid off. From there, the gift range expanded to cups, bags, tea towels and now, Christmas baubles and ornaments.
We talked to Elie about standing out in the gifting market, living the spirit of giving at Christmas and designing an exclusive Christmas range for Australia Post.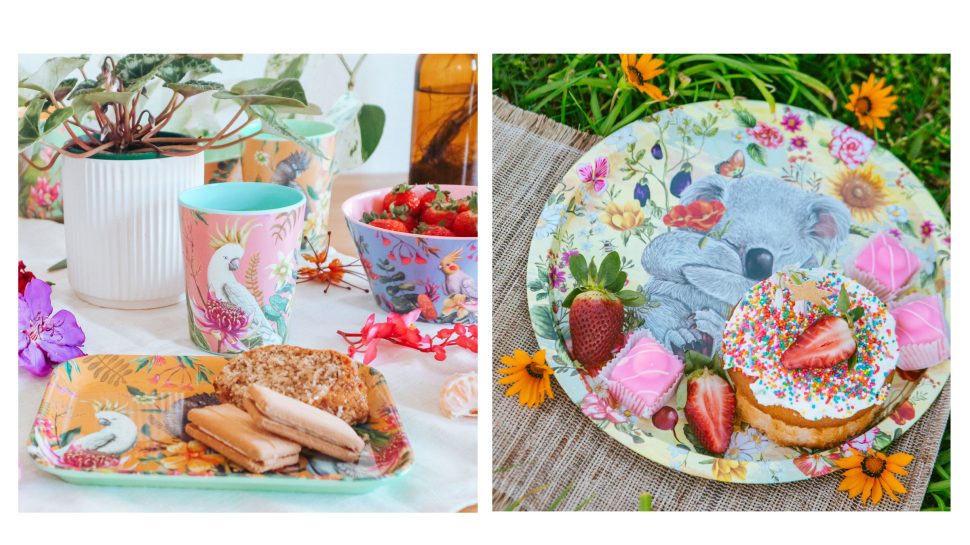 The gift-giving market is fiercely competitive. How does La La Land cut through the noise and stand out?
Through our storytelling concepts and artwork. Everything we do is about the illustration and not the product itself. Our motto is "Stand against the ordinary." I'm always pushing to do things differently. As the creative director, I come up with the concept, look and feel. Then our in-house artists, Lilly Perrott and Murilo Manzini, turn it into something magical.
How are you spreading the Christmas spirit this year?
I once made a promise to myself that the bigger La La Land became, the more I would give back to the community. It's important for me to fulfil our brand purpose in more ways than just selling giftware and greeting cards. We believe that charity starts at home and then has a ripple effect. And we now work with many charities to make a difference to the communities they serve.
This year we're raising money for the Starlight Foundation through the sales of our star-shaped baubles. We've also recently designed an exclusive "Kindness Will Keep Us Together" range for the Australian Red Cross which will be sold on their website to raise money for Australians in need.
We've also partnered with the Foundation for National Parks and Wildlife on its Grow A Tree For Me project to grow trees for koalas in bushfire-affected areas. Between January and June this year, we raised enough to grow 127 trees for the koalas and I think we'll do better in the second half of this year especially in December.
Tell us about the La La Land Christmas range that you've designed for Australia Post. What was the inspiration behind it?
We've created a teatime range for Australia Post. The designs depict a whimsical and surreal fantasy world. Not many know this but Australians are one of the biggest tea drinkers in the world. Half our population drink at least one cup a day1.
When I was designing this range months ago, I liked the idea of a teatime theme because it would resonate with many Australians. Receiving a gift from this range for Christmas will definitely add a touch of whimsy to your festivities.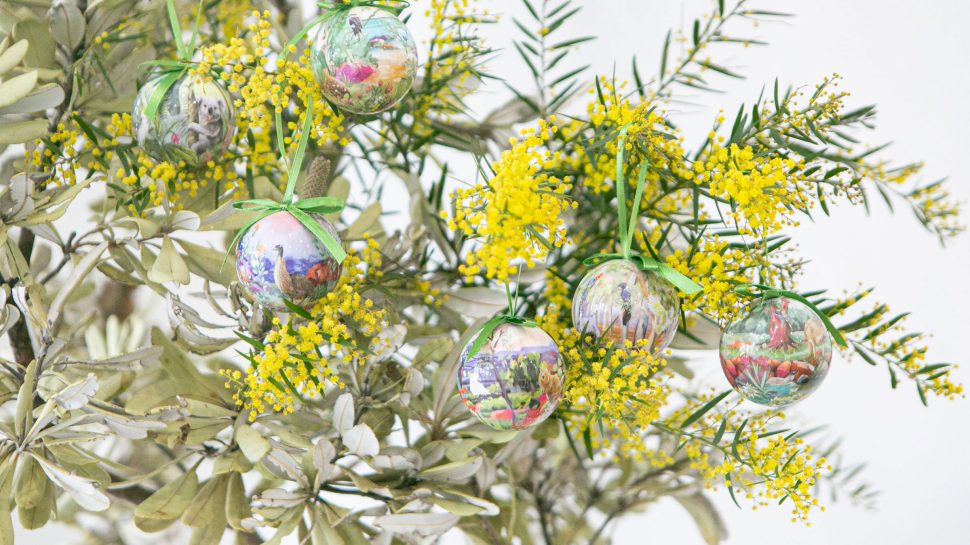 Which Christmas product is closest to your heart?
The mini bauble set. The baubles come in three different colours and each features a different animal illustration.
What tips do you have on sending Christmas gifts this year?
Send your gifts early. That's my biggest tip. We had to be conservative when ordering stock months ago because we didn't know what Christmas 2020 would look like. Now we're a little worried that we may run out sooner than expected.
Also choose a gift that you know the recipient will use frequently. Something practical that also inspires happiness and creativity. That's the purpose of La La Land. We put so much heart and energy into creating inspiring designs. So don't be boring; stand against the ordinary!  
Need inspiration for your Christmas gift list?

We have heaps of ideas - no matter who you're shopping for.

4 easy ways to create the taste of summer in your kitchen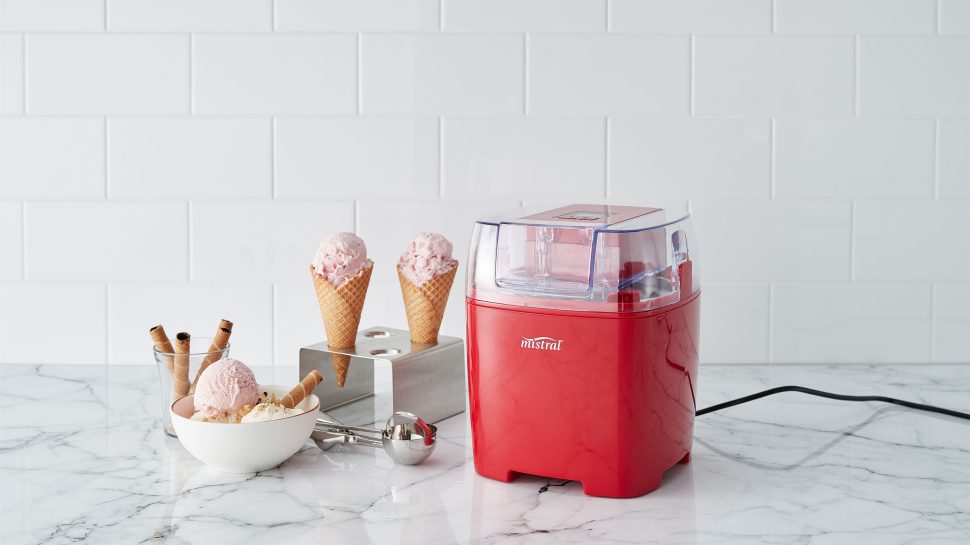 4 easy ways to create the tastes of summer in your kitchen