Top 5 tech gadgets to buy before the end of financial year
Some great deals can be had at the end of financial year but if office equipment and stationery don't excite you, here are some of the latest tech buys that might.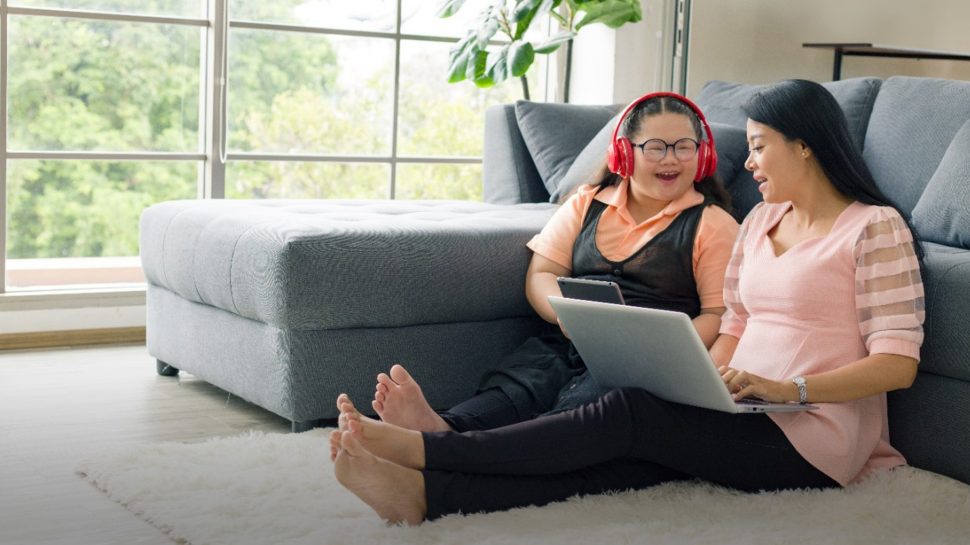 We all get excited at the release of a new smart device but with so many innovative products on the market, it can be overwhelming to know what tech we should prioritise. From home entertainment to tech that helps with household chores, the options are endless.
Need some inspiration? We've rounded up the top five tech gadgets to buy from the Australia Post Shop before the end of financial year sales are over.

1. Tablet

After the smartphone came the tablet. Sitting somewhere between a phone and a personal computer, many people initially questioned the usefulness of such a device—until they used it for a business presentation or took it on a road trip with toddlers. It's become an essential gadget for our digital lives and the technology now is more affordable and accessible than ever before.
Check out the Punos 7" Wi-Fi Android Tablet, which comes with 2GB RAM, 16GB storage, 3MP front camera and an Android 10 operating system. If you need more space, upgrade to the Lenovo Tab M10 HD 10.1", which offers similar features but with 32GB storage.

2. Wi-Fi range extender

With Australian families running an average of 18.9 internet-connected devices in their household, the days of time sharing a desktop computer are long gone. Staying connected in every corner of the home is vital, so to counter potential blackspots in the farthest reaches of a house, a Wi-Fi range extender is often needed.
The TP-Link AC1200 Wi-Fi Range Extender is designed to expand the reach of your wireless local area network (LAN). Just plug it into a power outlet between your router and the blackspot to increase the range of your wireless network.

3. Robot vacuum cleaner

It's a common misconception that robot vacuums don't clean as well as other vacuum types, but advancements in technology tend to prove otherwise. Take the Mistral Robovac, for example. Packed with smart sensors, 0.2 litre dust capacity and up to 120 minutes run time, this robot vacuum offers a deep and thorough clean without you needing to lift a finger. Get rid of dust, dirt and pet hair easily with this handy home companion, which promises to ease cleaning duties and make your life easier.

4. Printer

In recent years, the quality of budget-friendly printers has improved greatly. Whereas once you would have had to invest a few hundred dollars to get a printer that would deliver decent output, these days, the best at-home printers are readily accessible. Multipurpose printers that can print, scan and copy are almost a necessity for the home office these days—like the HP DeskJet 2722e Wireless All-in-One Printer or the HP Envy 6034e Wireless Multifunction Printer, which even detects and resolves its own connectivity issues.

5. Air fryer

Ever since air fryers exploded in popularity since lockdown, we've all been hurriedly searching for the best air fryer recipes to try in our favourite new kitchen gadget. But which air fryer is best for families or cooking multiple meals at once? The Mistral 10L Dual Zone Air Fryer solves the challenge of cooking for the masses with its two independent 5-litre baskets that allow you to prepare two meals at the same time. Think: fish and chips or classic Aussie meat and veg cooked to perfection thanks to the adjustable temperature control and eight pre-set cooking functions.

Have you had your eye on new piece of tech?

From laptops to TVs, the Australia Post Shop is the place to go to score yourself a discount on the latest tech and home accessories. Don't miss out!