How to plan the perfect first birthday party
From venues to party favours and games that keep the adults entertained, here's our guide to planning the perfect first birthday party for your little one.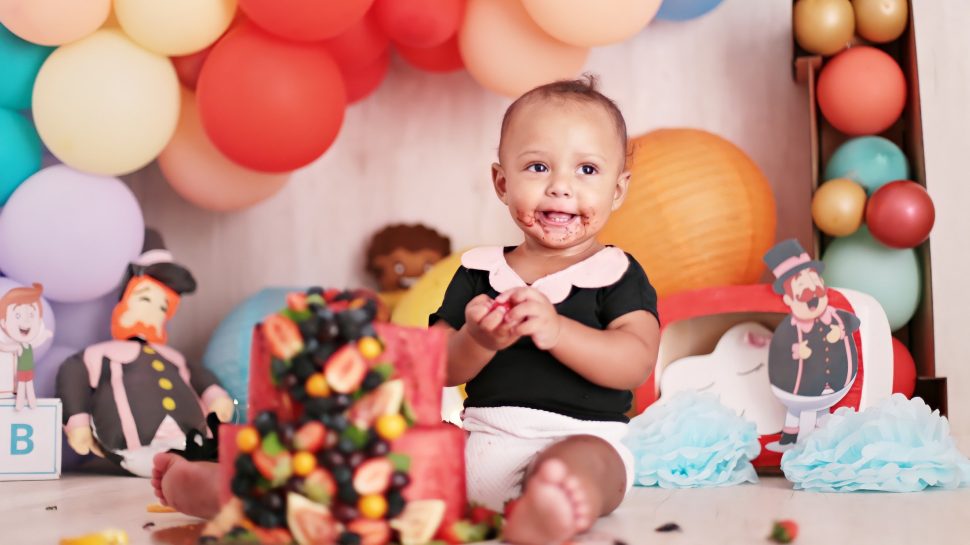 Maybe your child is turning one, or maybe this is the first birthday party that you're throwing for your toddler where they can actually partake in the festivities—either way, it's important for you and your little one to make it one to remember.
Celebrate their big day (and your anniversary since becoming a parent) with these helpful tips and tricks for making a first birthday party enjoyable for everyone.
1. Choose a location with something for everyone

When it comes to first birthday party venues, outdoor locations take the cake (pardon the pun). Not only are parties outside great for reducing food-related clean ups (which are inevitable for any event involving kids) but usually, outdoor venues are free to use. Look up what community gardens are in your area or host at a friend's or family member's house with an enclosed backyard.
If you would prefer a first birthday party venue indoors, check out your local community or scout halls. These venues may not be fancy but usually, they're purpose built for crowds of kids. Plus, you can often score access to a private space at a reasonable price.
Private party venues aren't in short supply but play centres or gaming halls (or any venue where you'll have to share with others) can make it tough to keep an eye on wayward littlies. Our tip? Hold out until the kids are a little older for this style of party.
Good seating, proximity to toilets, clear visibility of energetic kids and easy food preparation and clean-up facilities are the main boxes to tick.
2. Keep the party short and sweet
Fatigue seems to inspire a special kind of unreasonableness in the toddler set. Unless you have a quiet, familiar space to put the littlies to sleep, aim for a party that wraps up before tears set in. Kicking festivities off after a morning or afternoon nap will help everyone make the most of the day. And make sure any entertainment you have planned kicks off promptly after guests arrive.
3. Limit your rubbish to reduce the clean-up
With kids sharing party food, getting distracted by games and misplacing tableware, you're likely to go through a tonne of utensils. To combat the effects of single-use plastic on the environment, go for eco-friendly options like bamboo cutlery and biodegradable containers.
Alternatively, ask guests to bring their own reusable tableware. As long as you have a sink or tap to rinse things afterwards, this will reduce the overload of rubbish (and it makes it easier to know whose cup is whose).
The other major source of rubbish can be gift wrapping. While the wrapping can often be as fun for one-year-olds as the present itself, asking guests to bring unwrapped gifts, or to pop them in paper bags instead, makes the clean-up of torn paper, ribbon and sticky tape a task you can skip at the end of the day.

Choosing a few high-quality and sustainable items for decorations will help, too. Think biodegradable confetti, beeswax candles and rice paper lanterns.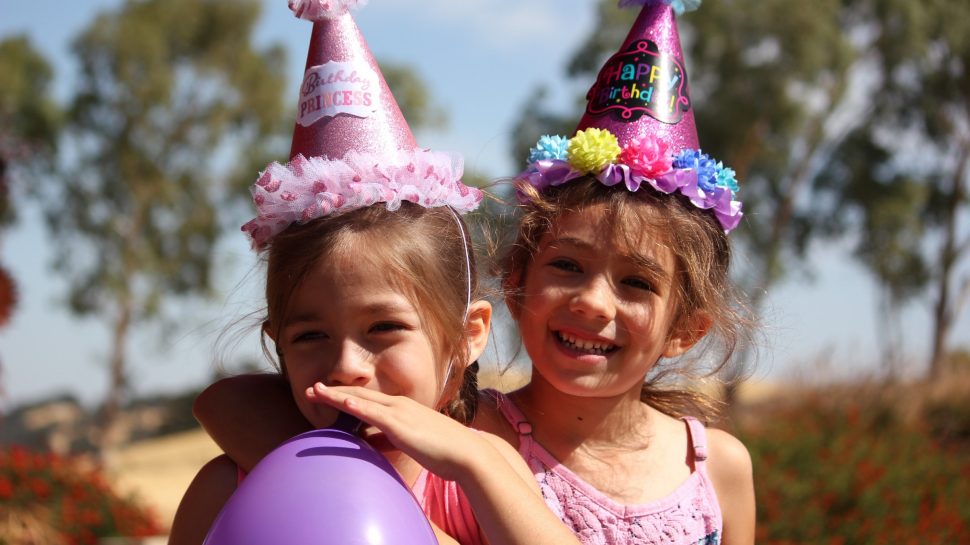 4. Don't forget the first birthday party favours
Jumping castles and chocolate fountains may be on your wish list, however, it can be easy to forget the simple things when planning a first birthday party. Go for a digital invitation to save on costs and single-use paper. Or if you must send a 'real' invite, make sure it's made from biodegradable paper.
The party bag is always one of the highlights of a party, so make sure they're made up and ready to go well before time. Instead of sugary treats and cheap plastic toys, include eco-friendly first birthday party favours like mini wooden pencils, recycled colouring card, handmade playdough, felt finger puppets or mini popcorn bags.
If you're able to hire in some help, having a dedicated person to run a few games with the kids will be well worth the investment. As for the grown-ups, keep them entertained with a few fun activities, too. These first birthday party games for adults and kids alike will be a hit:
Baby photo guessing game
Before the day, ask guests to send you a photo of themselves as babies. Print them out, and on the day, hang them around the space with a small piece of paper attached to each one. Have your guests write their name and their guess on each photo. The person with the most correct guesses wins!
Create a time capsule
Ask your guests to write a note in celebration of your little one's first birthday. Perhaps it's a memory shared together, a valuable piece of advice or a wish for their future. Decorate a box that your guests can drop the note into, and seal it up until your child finishes high school!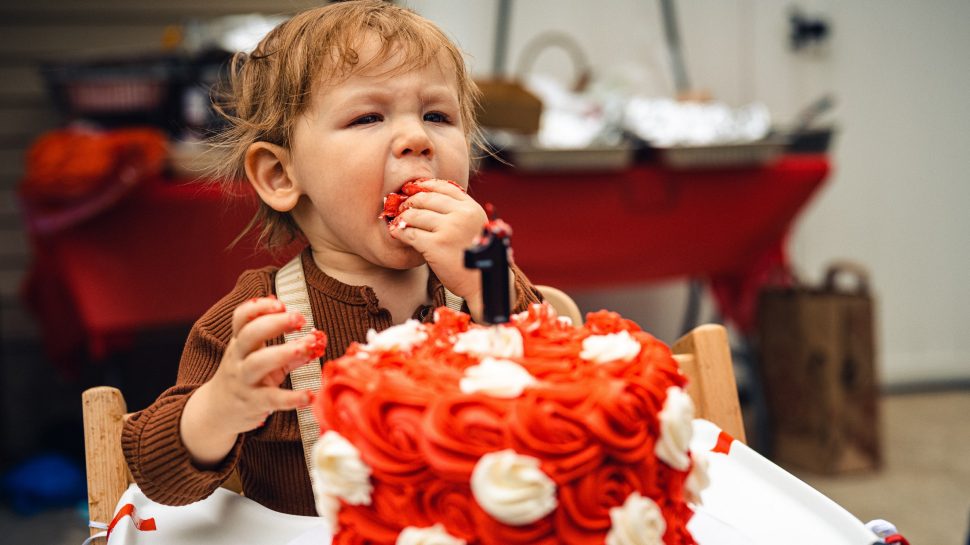 5. Consider what type of first birthday party food is best
The birthday cake is usually at the top of the food priority list, for good reason. A morning or afternoon teatime slot will reduce the need for complex catering. However, regardless of when you choose to hold your event, it pays to keep the focus on a few 'wow' items and keep the rest super simple. Complicated menu items not only increase the time spent in the kitchen, but they'll also make the shopping task beforehand more arduous. Busy parents beware!
If the cake is the centrepiece that everyone's focused on, consider adding just one or two other 'special' foods and the rest can simply consist of fruit platters, dips, chips and the usual suspects (depending on your dietary requirements). 
Are you looking for the perfect first birthday gift?
Browse our selection of toys, books and gifts at the Australia Post Shop and enjoy free standard shipping on orders $30+.