A guide to safe online shopping: Our top tips
When it comes to how to shop safely online, how can you best protect yourself from scams? Follow these simple tips.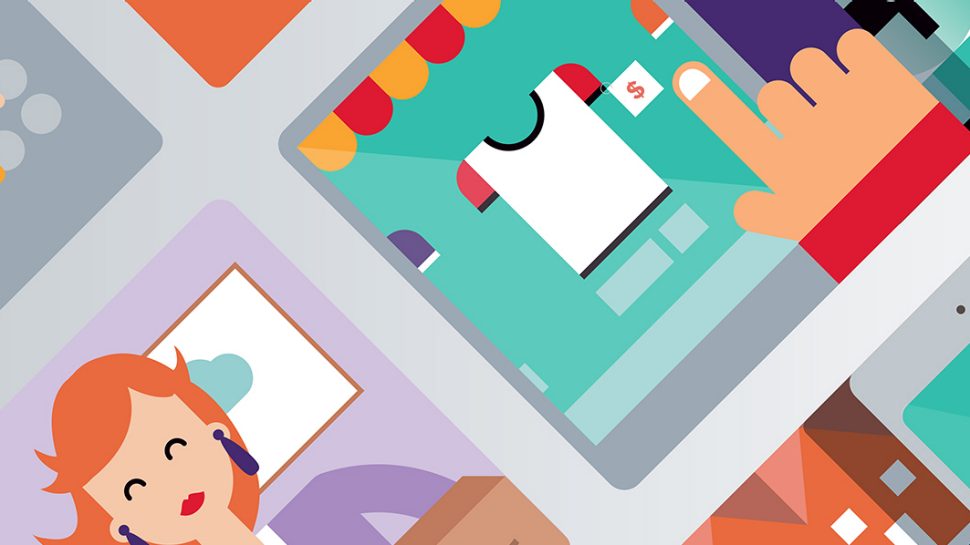 Buying goods online is one of the most convenient developments to come out of our connected world. But when it comes to safe online shopping, how can you best protect yourself and your personal details? Luckily, by following a few simple guidelines you can stay secure while shopping on the internet.
From cyber-security, to recognising online shopping scams, to secure checkout and payments – we've put together our best tips you can implement right away for safe online shopping.
Cyber security
Anti-virus Software
Install security software such as anti-virus, anti-spyware and a firewall onto your computer and be sure to keep them updated.
Passwords and privacy
Set strong passwords using a combination of upper and lower case letters and numbers and change them regularly.
Don't share your passwords with anyone and think twice before you disclose any personal or financial information (i.e. driver's license, birth dates, addresses) via email or online. Never share your credit card number or bank details via email.
Stay vigilant
Keep a healthy level of suspicion about emails from unknown people or entities – or even emails from trusted entities that don't seem quite right, especially if they promise outlandish rewards for comparatively little money or ask you to divulge personal details via an included web link.
Avoid public computers
Don't make your online purchases on public computers. Submitting or accessing any of your personal information on a public system leaves you vulnerable to keystroke logging software that can capture your passwords, credit card and bank details. Conduct all your online shopping on private, trusted devices.
Making payments
Pay via secure websites only
You can tell a website is secure and protected if it has a locked padlock icon in the browser and the web address begins with 'https'.
If you see a red cross or an unlocked padlock in your browser's address bar, this means the website's digital security certificate is invalid. You shouldn't enter any details here until the site is secured again.
Use a secure method of payment
Instead of using your personal credit card, consider using PayPal or getting a pre-paid online payment card like an Everyday Mastercard – no personal details are attached to these cards and you can put a predetermined amount of money on them so if your personal details are compromised, your savings funds and identity remain safe.
Avoid paying via money transfers and direct debit as these are susceptible to abuse.
If it seems too good to be true…
Remember, if you're buying goods that seem incredibly cheap compared to usual market price, or you're purchasing from a website that looks outdated or dodgy, or from a peer to peer auction site, be very careful. These are rife with online shopping scams. If it seems too good to be true, it probably is.
After the purchase
Keep your receipts
Always print or save a copy of your online transactions, and keep any emails between you and the seller.
Send your parcels to a secure destination
If you can't be home to collect your parcel, have it sent somewhere secure. Australia Post offers Parcel Lockers1 where you can have your purchases sent and held securely for collection within 48 hours.