How to plan the perfect stress-free Father's Day
Show the dad in your life how much you appreciate him by giving him a stress-free Father's Day. These 10 Father's Day tips will make the day more special than ever.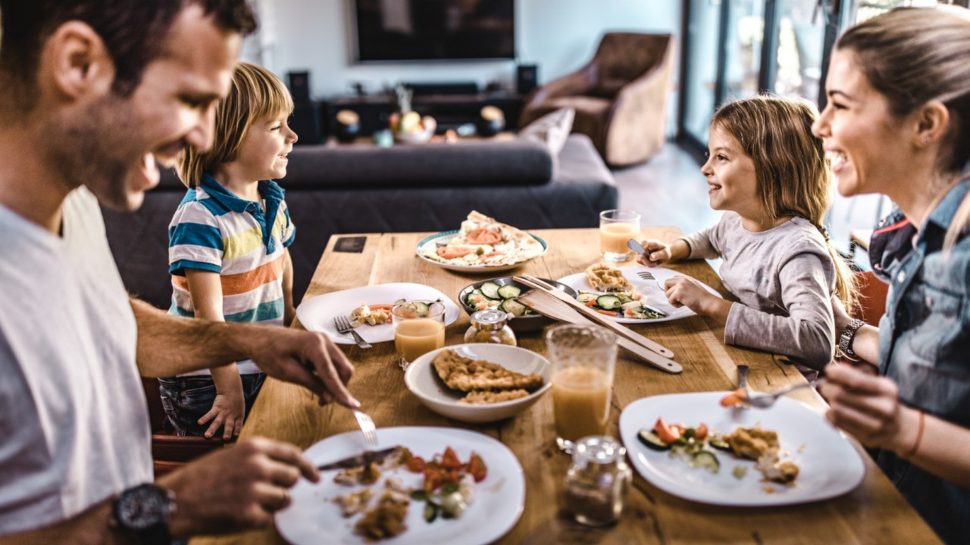 Father's Day is the time to show Dad your appreciation for everything he does. It's the perfect opportunity to plan a stress-free day filled with all the things he loves (so he doesn't have to worry about a thing!).
But if you leave it until the day to think about what to do for Father's Day, it won't be the relaxing treat you'd hoped. Be prepared by planning a list of thoughtful things to do for Father's Day that show him just how much he means to you.
With these Father's Day tips, and a little planning ahead of time, you can give the dad in your life the ultimate day of rest and relaxation.

1. Start with sleep, glorious sleep
The one Father's Day gift most dads want is sleep. This Father's Day, let Dad laze in bed for as long as he likes—no early morning plans! It's the perfect way to get him into the vibe of the relaxing, stress-free day you have planned for him.
And if he wants a nap later in the day, let him! (Even if he snores.)
2. Get into Dad's good books with breakfast
You can start looking after Dad as soon as he hops out of bed this Father's Day by making him a tasty breakfast.
Plan ahead by checking what his favourite breakfast is. Whether he loves bacon and eggs, deliciously sweet waffles or a spread on toast, preparing it on Father's Day morning will show him you're ready to spoil him for the day.
3. Give Dad a thoughtful gift
One of the most thoughtful things to do for Father's Day is to have a gift ready to give Dad. Head to the Australia Post online shop for some fabulous gift ideas, big and small.
Another way to show him the family cares is to give him a homemade gift or card. Why not try some handprint art? Draw some stems on a canvas and add each family's painted handprint 'flower' to the top of a stem.
This is a great way to make Dad feel special and let him know the whole family has been thinking of him.
4. Offer Dad free time for his own Father's Day activity
Sometimes, the ultimate gift for a parent is some time alone. If the dad in your life is keen for some time out, let him decide how he wants to spend part of his Father's Day.
He might like to get out in the garden, keep cosy inside with his favourite book or go for a long walk. Plus, while he's making the most of his quiet day, you can prepare the next Father's Day surprise ideas for him.
5. Remember that laughter is the best medicine
If you're after a stress-free day, add some laughter into it. After all, a good dose of the giggles is the best stress reliever of all.
The best way to get a dad laughing? With dad jokes, of course! A great Father's Day activity is to have some good (or not-so-good) jokes ready to share with him throughout the day. Start with a funny card and have some jokes written down to share with him throughout the day.
6. Do some jobs for Dad
It's possible that in all this relaxing time, Dad will be thinking about the jobs he'd usually be doing.
Take his mind off the chores by doing them for him. Get outside and wash the car, rake up the leaves and keep the kitchen tidy to keep Father's Day stress-free for him.

7. Make time for something active
At some point during Father's Day, it's likely you'll all want to get outside—especially if the sun is shining.
Prepare a few games that are suitable for the whole family as a Father's Day activity. You might like to kick or throw a ball around together, organise a scavenger hunt or head out to a nearby park for some family fun.
8. Show Dad some gratitude
All of us are guilty of taking our dads for granted sometimes. Among our special Father's Day tips is to show the dad in your life how much you appreciate him and everything he does.
In a special notebook, compile some notes from each family member to let him know a few things that you're each grateful for.
9. Create a special dinner time
The day started with his favourite breakfast, and now it's time to continue the food theme by making him a delicious Father's Day dinner. Find out what his 'desert island dish' would be (the meal he'd most like to have if he were stranded on a desert island) and do your best to recreate it for him.
Make the experience feel special by adding a few little touches. Put a small jar of flowers on the table (flowers picked by the kids from the garden are extra special) and lay out a tablecloth and placemats. Whip up a tasty meal in the air fryer, serve his most loved drink and share a toast to Dad.
Don't forget to let Dad take it easy afterwards as well—he's not washing dishes or stacking the dishwasher tonight!
10. Finish up with a family movie night
For a final dose of relaxation, snuggle up for a home movie night with the family.
Let Dad choose the movie, make a classic movie snack to share (popcorn, anyone?), and tuck yourselves under a blanket for a great night in. Whether it's a big adventure movie, a classic comedy, a family favourite or the latest show he's keen to get hooked on, this is the perfect end to a relaxing Father's Day.

What does Dad really want this Father's Day?
Spoil him with a range of home, lifestyle and tech gifts that he'll love from the Australia Post Shop. Plus, enjoy free standard shipping on orders $30+.